Gorgeous photo by @novelknight
Bonjour, good day!
Welcome to the first day of the A Curse So Dark and Lonely readalong! It's my (Anissa) first time hosting a readalong, and I've been so excited for this because this is one of my all-time favourite retelling stories. I cannot wait to dive into this book with you guys, and whilst this book is nearly 500 pages do not let that put you off – we're going to fly through this magical tale!
Today we'll be reading chapters 1-9, but if you feel like reading less or more then that is totally fine! Read at your own pace – these posts will always be here for you.
Now, I'd highly recommend you brew yourself a cup of tea, chocolate or coffee and snuggle on down. It's time to read!
Please be warned, the following will include spoilers for A Curse So Dark and Lonely chapters 1-9 inclusively. Read only if you've finished those chapters!
-!SPOILERS!-
You know what I love? First sentences that pack a punch. And I feel like so many YA books have insanely awesome first sentences. This one certainly did: "There is blood under my fingernails. I wonder how many of my people I have killed this time." Instantly we are drawn in and wondering what is going on. The first chapter is narrated by Rhen, and from the first three pages we already meet Grey, his Guard Commander, and learn SO much. In so few pages, I've already got so many questions on my mind. We're told that they don't age, that the curse is going to reset, and that Grey has to bring a new girl for Rhen. Instead of being a beast at all times, Rhen seems to only transform into the beast at the end of the season. This is the 327th time they will repeat the season (gasp), and Rhen will be 18 again. Now, I wonder who Grey is going to bring this season?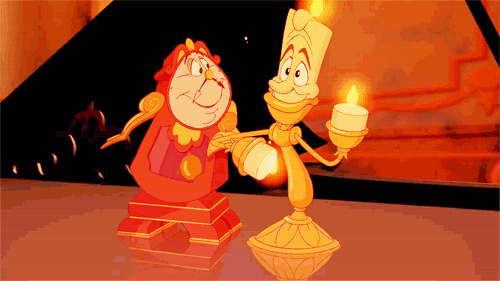 And now it's time to meet Harper. Instantly, I love her. We learn a few things about her, like her troubles with her family and that she has cerebral palsy. I think disability representation in books is really important and think it's wonderful that Brigid had sensitivity readers to make sure that she was portraying the disability accurately. She's minding her own business and waiting for her brother in an alleyway, when she sees a mysterious man taking a girl and decides to intervene. You go girl! I think it's so amazing that she did. If it was me, I would like to think I would be brave enough to do the same thing but I'd be terrified. In the kerfuffle between her and this guy (who we know is none other than Grey!), he ends up taking her instead and the chapter switches again to Rhen (I kind of love the dual POV, what about you?).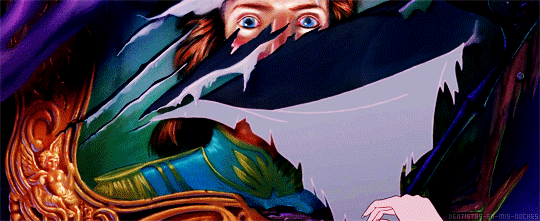 His chapters are always darker, because you can tell he is being tormented by this curse and the things that he has done. We learn some dark things about him and what he's tried to do in the past and my heart breaks for him, even though it seems he was a bit of a jerk in the past (though I hope we'll find out more about all of this in the coming chapters).
When Rhen and Harper finally meet, I laugh so much. The whole dynamic between Harper, Grey and Rhen is just so hilarious and when Harper is dropped in there with them the tension is palpable. I thought it was hilarious that Rhen thought she could be 'tamed' but then she whacks him in the waist with her crowbar.
I really enjoyed the chapters where Harper is taking in her surroundings, and whilst it is horrible that she's in this situation it's very interesting to read how she reacts to all the different things. I think one of the things that really stuck out to me was the silence in Emberfall, which she obviously isn't used to back in DC. Having always grown up in a city, I always find it very strange when I go somewhere on holiday and it is very quiet and it takes me a few days to get used to, as I imagine it is for people who are used to living in more quieter places but then go to a city.
Harper truly is a formidable girl. She doesn't waste any time and is literally trying to escape anytime she can – I love that. Scrappy and determined, a girl after my own heart. She's set on escaping, and nothing is going to phase her. I love the part where Rhen learns her name and he thinks: "Ah. Of course. No Annabeth or Isabella for this one. A name with edges."
We're also introduced to Lilith and we learn that she is an evil sorceress that has cast this curse on poor Rhen. And boy oh boy is she EVIL. She clearly delights in causing all of this pain. I feel like so many evil characters are called Lilith, right? Anyways, we learn that Rhen has tried many ways to end the curse, including trying to kill Lilith but that just doesn't work. We also learn that even though Rhen has been in a loop for 327 seasons, it has only been 5 years for those outside of his cursed palace grounds and that his kingdom is suffering. I do not like Lilith, and I hope we will see her come to a painful demise.
Once again, Harper tries to escape and during this escape she discovers a house which is being burned down by some attackers, and she tries to help them but is almost hurt in the process. Rhen and Grey come to save her and the villagers, and they don't know who the attackers were that burned the house down. In order to help the villagers, Harper has to stay with them and take them to a nearby inn with Rhen and Grey. Did anyone else find it hilarious that she stole Rhen's horse? I lol'd! And I also love that when you leave the palace grounds the season totally shifted and it was winter. It was eery and magical!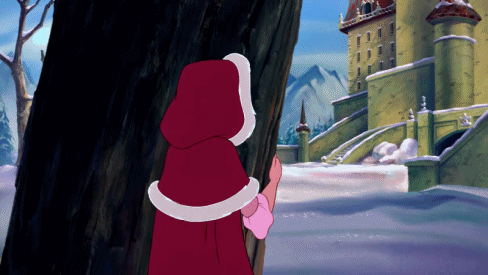 That's basically where the 10th chapter finishes, and I feel like SO MUCH happened in such a small amount of pages. Even though it was actually 74 pages, I felt like I breezed through those and had so much fun. I love books like this, where you keep turning and turning the pages. One of the notable things that I really enjoyed is the sass that Grey dishes out (seriously, I live for his snide comments), and the way he interacts with Harper. I loved the bit where he taught her how to hold her dagger. I also love how Rhen is handling the whole thing, and he definitely seems intrigued by Harper.
---
What do you guys think of the first 9 chapters? Do you like the dual POV? Do you have any predictions? What did you think of Harper, Rhen and Grey?
I hope you loved these chapters as much as I did – I cannot wait read chapters 10 – 16 with you tomorrow!
With Love,
Anissa