Gorgeous photo by @siinalein_reads
Bonjour, good day!
It's day six and things are getting INTENSE! So much stuff has happened, and I really wonder how things are going to turn out for our trio. I just want them all to be safe and happy!
Are you ready to read? I've got my hot chocolate!
Please be warned, the following will include spoilers for A Curse So Dark and Lonely chapters 39-49 inclusively. Read only if you've finished those chapters!
-!SPOILERS!-
Harper is taken back to DC and instantly we are hit with all of the lights, sounds and smells of a city. Her goodbye to Grey was SO sad. I did not want her to leave Rhen and Grey, but I also wanted her to go back to her family to save them! My heart is so torn! And it's so wonderful that Rhen has given her all the gold and jewels to pay off the debtors. But then, she asks Grey to come back to get her in 24 hours and I'm just like YAAAS! She is going to try to save them both!
Harper's return to her family is bittersweet. Her brother is so happy to see her, but he wants to hide her away and our girl Harper is having none of that! She's grown into this badass whilst she was in Emberfall, and I love it.
When Grey returns to Emberfall and he shares a drink with Rhen, I find it so emotional. Rhen has failed, he is defeated. CAN OUR POOR CINNAMON ROLL JUST BE HAPPY? I have a feeling bad things are coming and gosh darn our boy has had enough bad things happen to him! And then Rhen says he sensed a spark with Grey and Harper and that Grey should go back for her to be with her and I AM SCREAMING. I totally felt the connection there but RHENNNNN. Grey is loyal to him though, and I don't think he would do that. I think they just have chemistry. *shrugs* Also this time the beast that Rhen is turning into has scales! They've never seen scales before and I am SCARED. MY EMOTIONS.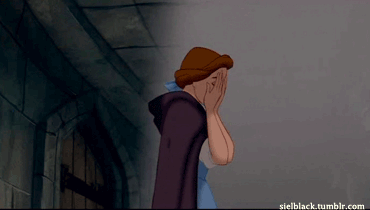 We switch back to Harper now and her mum breathes her last breath. I cannot handle all of these emotions! *sobs for an eternity* This is all too much! Her brother isn't trusting her, and I can't say I don't blame him for being skeptical because she came back with a bag filled with jewels and gold but SHE IS HERE TO HELP. (Also, you'll notice that when I get really excited I can't help but type in capslock SORRYY).
Rhen's meeting with Karis Luran is INTENSE. She sees straight through his lies, and we find out that his father was paying a tithe to them! AND, Karis Luran tells us that Rhen might have an older brother who is half SORCERER and I just did not see that coming. I am shook and this is all too much. TOO MUCH! Lilith appears (of course she does ugh) and Rhen stabs her and I may have smiled when I read that. Then he jumps to try to sacrifice himself but he transforms into a beast that can fly and oh my gosh have I mentioned how crazy my emotions are right now?!
When Harper is waiting for Grey to come back to get her, Jake is sitting with her and totally not believing that there will be someone to get her. Heck, I wouldn't! The whole thing is nuts! I love the tender moment she is sharing with him on the bench, and my heart melts when he talks about Noah. Grey doesn't show and we know something bad has happened. (Side note: I love how Rhen's chapters now read 'monster' and are blank!)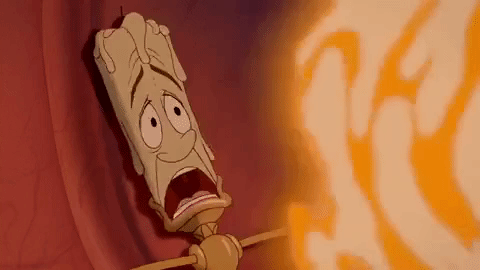 Two days have passed, and on this day Jake has invited Noah over so Harper can finally meet him. They're having a normal night in and then Grey comes to the door injured and just OH MY GOSH SOMEONE HOLD ME (I know I'm really dramatic but come on!). Thank goodness Noah works in the ER so he can help him! Jake and Noah believe her now, and honestly they handle it pretty well. Also, I know everything is all serious now but when Noah gave Grey ibuprofen and he crunched them like candy and grimaced I lol'd so hard. The whole dynamic of Grey with Noah and Jake is actually pretty hilarious, despite the impending doom. Lawrence's men storm in and BAM Grey transports them all to Emberfall! I laugh again when Harper introduces Jake as a prince when they come across Jamison.
---
Could you stop at today's chapters? IT'S SO HARD TO STOP! What do you think is going to happen to our awesome trio?
With Love,
Anissa