Stunning photo by @bookstagram_dreamer
Hello everyone!
Today is the 5th and final day of our readalong for Bone Crier's Moon and what a ride it's been! This book has been so fast paced with so many shocking revelations! I'm sure we still have some more twists and turns to come, bring it on!
Let's see just how this is all going to be wrapped up. Everyone have a blanket and a beverage at the ready? Good!
Picking back up at Chapter 42! Let's finish this book!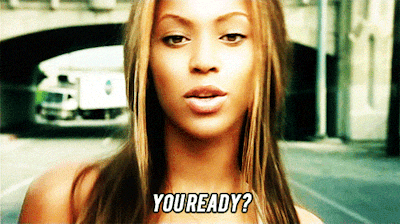 Please be warned, the following will include spoilers for Bone Crier's Moon by Kathryn Purdie! Read only if you've finished the book!
-!SPOILERS!-
Woah, we're straight back into the action with Sabine as she performs the ritual as Ailesse's proxy. She's there to finish Ailesse's rite of passage for her!  Oh no no no she thinks killing Bastien is the only way to save her sister!
But wait, what is happening?! It isn't Bastien that showed up! Oh no did she just lure her own amouré here and will she have to complete her own rite of passage now? I can't help but wonder whether the owl somehow planned this?
Oh my god WHAT A PLOT TWIST!!! It's Ailesse's amouré… but it isn't Bastien!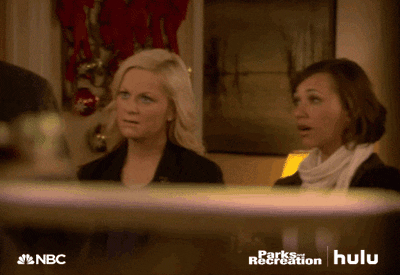 Did any of you see this coming because I certainly didn't! This changes everything!!
At least Ailesse's true amouré wants to help search for her in the catacombs and he's a Soldier with a map so he could be useful!
The silver owl seems to want her to lead this boy to Ailesse so that she can complete the ritual, will Ailesse have better luck killing him than she did Bastien? And what does this mean for their relationship?
Who is this boy? Clearly a person of power, is he maybe a prince? He did pull the ol "do you know who I am?"
Ailesse finds the bridge under the caves, the Leurress must have ferried from it in the past so why did they stop? Any theories?
Oh yay! Bastien has found her and finally they kiss! Ooh things are getting a little steamy.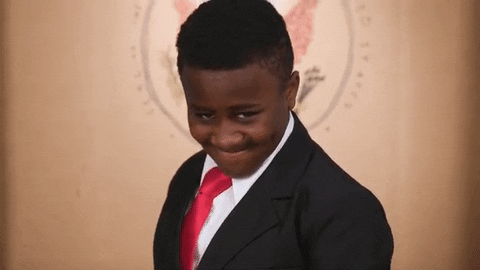 Jules will not be happy…
Bastien is going to try and help fight off the dead and he's brought black powder! Have to say I love how resourceful he is! Hopefully this will work and will cause the chained to be lured out of Jules' body too.
One of Cas's soldiers, Briand, seems to be smitten with Sabien, could there be something there? I had wondered at first if she would have a romance with Marcel until we learnt more about Birdie, but maybe this guy? ?
Yes! Ailesse has managed to raise the gates, why didn't this work at the other bridge? Is it something to do with the fact that it's a full moon and not a new moon like usual?
I love how Bastien has literally blown the ceiling off this place, But will the bridge hold? Yes! Goodbye chained man who possessed Jules, have fun in the Underworld!
Oh we had such a nice moment when Ailesse reassures an unchained woman to step through Elara's gate, do we think she would make a good matrone?  I know some of you think Sabine would make a great head of their famille, but what if they ruled together?
Oooh the underworld doesn't sound…pleasant and the melody Tyrus' gate is tempting her. Tyrus' lure is strong, she's about to step through his gate!!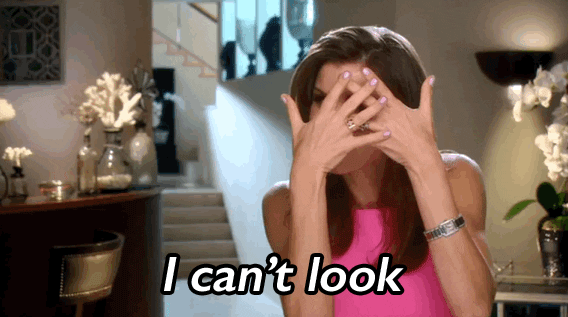 Hold up! Odiva is here! Oh no she has Bastien and I don't think there's any convincing her to let Ailesse and Bastien have their year together.
As Ailesse is being lured towards the gate again. Odiva cries out, "no Tyrus not like this" Oh so she does still care? Or she just wanted her to die another way? Better than ending up in the Underworld I guess, so she must care…a little? Just not as much as she does for her lost love clearly!!
Oh this is heartbreaking, as Odiva and Ailesse fight together like she always dreamed of doing, she thinks Odiva does actually care about her. I wouldn't be so sure Ailesse, it's so sad that she's still craving her mother's approval ?
Odiva does what she must to save her daughter from Tyrus. She threatens to kill Bastien if Ailesse doesn't retreat from the black gate!
Thankfully this works but not before Odiva decides that she needs to help Ailesse complete her rite of passage and kill Batsien. As she thinks this is Tyrus' last requirement of her- ahhh crapppp
Yes Sabine and Cas are close! But can she get there in time to stop Odiva from forcing Ailesse to kill Bastien?!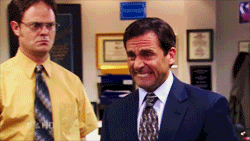 Ohhhhh Odiva insists she's just trying to protect Ailesse. Interesting, so Odiva says that she should never have had an amouré. And that's what she's trying to "set right" Do we think retrieving her amouré is just a small part of a larger plan?
She's confessed to Ailesse that she loved another man! I loooove how she basically calls her mother out for insisting that she kill the one she loves when Odiva didn't even love Ailesse's father! Her rite of passage meant nothing…This girl has a point!
Yet so does Odiva? She made her choice and suffered the consequences and she doesn't want her daughter to go through what she did, she says she still has a chance for peace. I hope Sabine gets there soon!!
Bastien gives her a nod, he's asking her to save herself by killing him! He's really sacrificing himself! My whole heart and soul!! Yes Ailesse! They will break the soul bond or they will die together!
But oh no Odiva grabs Ailesse's hand holding the ritual knife and drives it towards Bastien's chest..
Oh phew it's okay Sabine is here to clear everything up!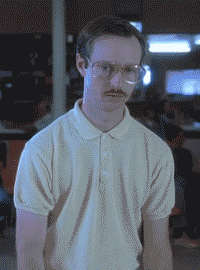 Ailesse refuses to believe that Bastien isn't her amouré but Bastien is right, they can now be together, isn't this what she wanted?
It's understandable that Bastien hates Cas, this must be how Jules feels huh?
Just when we thought we were safe folks, Odiva stabs Bastien in the back, quite literally! I get that she's trying to save her daughter from betraying the gods and choosing him over her amouré but damnnnnn that's so callous!
Oh no is Bastien really going to die? Odiva demands Sabine bring forward her true amore, she has a rite of passage to complete. By killing Bastien Odiva believes she is saving her daughter from the same fate, so basically Bastien was always screwed either way?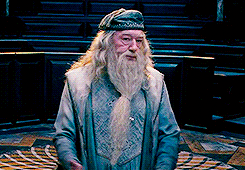 Sabine drops the bombshell that she's both of their mothers and Odiva takes Ailesse's gracebones, oh no this can't be good…
Odiva admits that Tyrus asked her to kill Ailesse and this pretty much sums it all up; "Her hypocrisy is astounding. She's made me suffer because the Gods stole her love, but she did the same thing by killing Bastien. I won't let her take away anything from me." ???
The owl arrives on cue and gives Ailesse hope, yay! She is surprisingly strong after the owl imbues her with power, are we still thinking the owl is from Elara?
Woahhhh Odiva just jumped through the gate! As a sacrifice in exchange for the man she loves! I wasn't expecting that, did anyone expect Odiva to do something like this?! This book is keeping us all on our toes!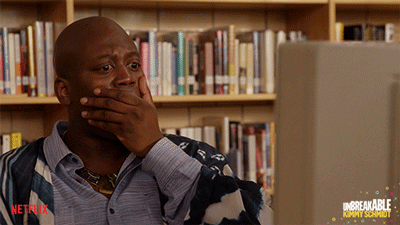 Oh no her love didn't come through the gate, was that all in vain? Ailesse and Sabine are finally reunited! It's a touch bitter sweet though as Ailesse asks her to take Cas away causing Sabine to feel a sting of betrayal.
Yes Sabine! This whole time she's been doing everything she can to save Ailesse, how was she to know she had fallen in love with Bastien?
Happy to see that Ailesse doesn't blame Sabine for Bastien's death but Sabine does still feel guilty. Plus she didn't get the reaction she was expecting from Ailesse when she revealed they are actually sisters..
Sabine insists she kill Cas and finish this ritual but Ailesse is clearly not feeling up to that right now! She needs her best friend!
Wait Bastien moves!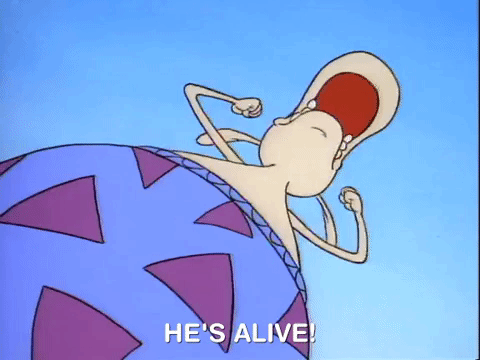 Wait what is happening? Cas takes Ailesse's grace bones and he instructs his soldiers to arrest Sabine?
He has Ailesse and Jules and Marcel are able to carry Bastien away. Oh no, will Bastien be okay and can Sabine find a way to escape the soldiers and save Ailesse? This time she swears she won't fail, Sabine is so loyal!
Ooh so Ailesse wakes up in a place she doesn't recognise, her wounds treated. Her mother is gone and she doesn't know if Bastein survived.
Cas is a prince! Because of course he is ?
"She isn't the leurress my mother preferred over me, she's the daughter my mother loved more than me" *wipes away tear*
Wait Cas is saying Sabine managed to escape but he lost her grace bones? What are your thoughts on this guy? Seems a little shady, no?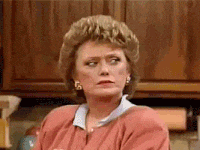 Ooh interesting, his father the king is dying, will he try and make Ailesse his queen? Do we think she should give him a chance like she did Bastien? The lure from the song he heard at the bridge should have worn off by now but he is her amouré. Maybe the gods do want her to give him a chance?
And by loving Bastien has she doomed him to spend his afterlife in chains?
Ooh cool so she's accepted his invitation to stay and considers killing him but no, how would that be any different than what happened to Bastien's father? Instead she will find a way to break the soul bond and get back to Bastien! Anyone else get the impression that Cas might make that difficult?
Oh yay! Batien has made it and is being treated by Birdie-I knew I liked her ?
He knows that her amouré is the prince and plans to go rescue her as soon as he's able. Surprisingly Jules says she wants to rescue Ailesse too- she does owe her afterall!
Jules looks weakened from the chained being inside her, how much of her soul did he eat away? Can she gain back the light she lost? Has she seen the error of her ways and will she let Bastien go?
Oh what a good note to leave it on! Sabine did escape and she's here to ask for the help! Yes! Rescue team assemble!!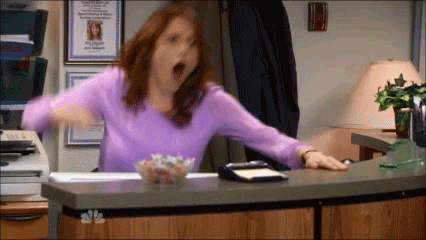 ---
What an ending!
We did it! Thank you so much for joining this readalong, you made it so much fun!
I want to hear all your thoughts! What rating did you end up giving this? Did you enjoy the romance, the magic and all the twists and turns? Did you see Bastien turning out not to be Ailesse's amouré? What are your predictions for the sequel? I feel like there's still so many questions left to be answered! Will you be reading the sequel when it's released?
Let us know down below and we hope to see you in the next one!
I hope you have a wonderful weekend ahead!
Love,
Codie