Awesome photo by @chapter_break featuring all the UK hidden covers!
Welcome, welcome my friends!
It's the final day of the 'Caraval' readalong! I have truly loved re-reading this with you all. The 'Caraval' series is one of my all time favourites and getting to kick off this readalong to prepare for the final book in the trilogy has just been a pleasure.
We're reading chapters 36 – end today, I'm so sad it's over! Although, I do remember absolutely loving the end to this book, so let's get started shall we?
It's time to finish the Game.
Please be warned, the following will include spoilers for Caraval chapters 36-end inclusively. Read only if you've finished those chapters!
-!SPOILERS!-
So yesterday were pretty emotional chapters. Scarlett and Julian finally kissed, and then we lost him, all within a couple of chapters. Talk about an emotional rollercoaster, am I right?
We've not finally been reunited with Tella who isn't believing Scarlett's story. I feel like Tella is definitely in on this plan somehow because she's being too reluctant to believe Scarlett. And with them being so close, surely she would take her elder sister a bit more seriously. Re-reading this now, it does feel like her story is a little more scattered and she definitely could be lying.
If I were in Scarlett's position right now, I would be ridiculously frustrated. I'm sure she is, but she just doesn't want to hurt her sister's feelings as she prepares to introduce her elder sister to her fiance. However, by now we all know that Caraval is definitely not so simple or straightforward, because when Tella's fiance enters, it's Legend before them.
Legend tells Scarlett that if she takes the leap of faith from the balcony then he will not harm her sister.
However, before anything can happen they tie Scarlett up to stop her. Then their father enters with the Count. This situation just got so much more stressful. Oh dear.
Tella pleads with Legend/Daniel to keep their father away from them. He must be her biggest fear too? Legend turns to Tella and admits that the whole Daniel EeEngl was a ruse. Tella begins to walk closer and closer to the edge of the balcony, knowing that if she jumps, her father will never be able to hold her safety over Scarlett's head. Tella then tells them that she'd rather die than live a miserable life on Trisda before she steps off the balcony and plummets into the darkness.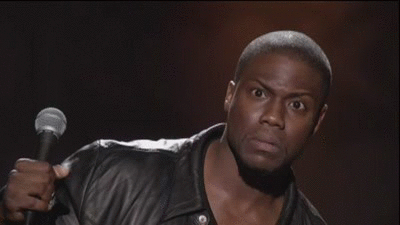 Damn…
I feel so bad for Scarlett right now, it's a miracle she hasn't passed out.
Now that Tella has leapt to her death, nothing holds Scarlett back from facing her father now. She tells him that she will come clean about the time he murdered her friend Felipe. She told him that he will never be welcome back on his home island of Trisda. You go Scarlett!
Scarlett demands her wish from Legend, but he says no after all the trouble that's been caused. When he refuses, she darts down to the street to try save her sister by giving her blood to her. It's unsuccessful, and I actually got a bit teary eyed at this bit! I feel terrible for Scarlett. Caraval has caused her nothing but pain.
Jo instructs Scarlett to go collect Tella's things which leads her to finding a box with the symbol of Caraval on it. Inside Scarlett finds the real reason they got the invitations. Tella had been writing back and forth with Legend for years, coaxing him to be a hero. To redeem himself after Rosa's death.
It seems that Tella is more mischievous than we thought! 
Scarlett confronts Legend, who admits that it's not part of his role to tell her what's going on now that the games are "over". He introduces himself as Caspar and tells us that not many people have met Legend, not even many of his own performers. Apparently he parades around as someone else entirely.
Tella is alive guys! Queue a chorus of Hallelujahs! Tella explains that you cannot be given a wish, Legend could only provide enough magic to help you along. You had to want that thing more than anything for the magic to work.
Tella explains everything she can to Scarlett, about the whole game, the plans, everything. Even the part about Julian being killed possibly being her fault. Julian was apparently only supposed to get them to the isle, and then leave Scarlett at the clock shop. So why did he continue to help her, hmm? 
We also find out that both Julian and Dante are alive!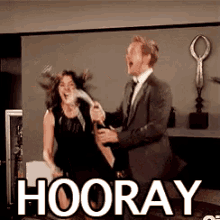 THANK. GOSH.
Tella tells Scarlett to get ready for the end of Caraval party, but she doesn't feel like going. I wouldn't feel like going either after everything! Still shocked, Scarlett hasn't passed out from stress!
Dante enters the party with a woman on each arm. Classic Dante. Tella rushes to him with Aiko and leaves Scarlett on her lonesome. But not for long, because Julian finds her and starts off by admitting his name, is in fact his real name. But he also tells us his full name, surnames and all. He explains his side of the story, including the itty bitty important fact that Legend is HIS BROTHER.
Scarlett and Julian thankfully make up, and thank goodness for it, because re-reading this book has been one hell of an emotional rollercoaster and I cannot take more heartbreak.
We're now onto the Epilogue, switching over to Tella who was wishing she had someone to kiss. She falls into the hands of a new handsome partner, one whom she'd not seen before. Suddenly, he vanishes and Tella resorts to having more champagne when she notices something in her pocket. It's a note, wrapped around a coin she's never seen before.
The note tells us that Tella will be able to see her mother very soon. Which leads us to believe that maybe she is looking for her? We were told earlier in the book that her mother abandoned them when they were young. What do you guys think?
The note ends saying that this mysterious partner she just had would return soon to collect what she owes him. The not is signed from a friend, and with that, we have completed 'Caraval'!
---
And that, my friends, is a wrap! What did you think of the final chapters? I honestly can't wait to hear what you guys think. If you re-read this with us, did you notice anything new that you never noticed before? Did you enjoy it more than the first time you read it?
And if you were reading for the first time, then please let us know what you thought. We really, really want to know!
Thank you so much for reading with us, I have loved seeing your thoughts and I'm sure the others did too! And knowing we're getting to share one of our personal favourite series with you? It just makes these readalongs that much more fun.
Remember, if you have already read 'Caraval' and 'Legendary' make sure you don't post any spoilers. G will be hosting the 'Legendary' readalong very soon with you guys and you can find the reading schedule here so you can prepare for it.
Will you be participating in the 'Legendary' readalong?
Hope you have a wonderful weekend and remember, it's only a game. (;
With Love,
Lauren