Stunning and imaginative photo by @all_the_stories_are_truex
Hello friends!
Welcome to the second day of our 4th Readalong! We absolutely loved reading your comments last night about the first 10 chapters of 'Circle of Shadows'. I can't even begin to explain how happy it makes us to see you all joining in and discussing the book with each other. It truly brings the biggest smiles to our faces.
From reading your comments and discussions last night, it seems that the majority of you are really enjoying that we're getting a peek into Prince Gin's perspective. A lot of you are curious as to why he's doubting himself and if he'll really go through with his plans. And I'm seeing a lot of love for Daemon too. As you can tell from the Day 1 post, I'm right there with you all.
Today we're reading chapters 11 – 20, and stopping at the beginning of chapter 21.
Books at the ready, my friends. And if you've already read these chapters, feel free to jump straight into the spoilers!
Please be warned, the following will include spoilers for Circle of Shadows chapters 11-20 inclusively. Read only if you've finished those chapters!
-!SPOILERS!-
The second part of our Readalong begins with Fairy who's become a definite favourite of mine already. I enjoy how she seems adorable one moment, and the next minute she's a fierce fighter. She knows her roommate and best friend, Sora, is planning something risky so of course, the deceivingly cute side character begins telling us about the poisons she carries with her on a daily basis – which she's now given to Sora – I'll say it again, I love her character!
I definitely wouldn't want to be on her bad side.
Daemon and Sora leave for another tip across the land of Kichona to find Prince Gin and his followers. We're treated to a moment of Daemon being a gentleman and offering Sora his blanket to keep her warm, whilst giving her a longing gaze. And even though she declines, he still wraps it around her once she's fallen asleep! Isn't that positively adorable? Before I started reading this book and saw the artwork for our January Fairyloot box, I automatically assumed he would be just as mischievous as Sora. But my assumption couldn't have been more far from the truth. He continues to be the more mature one of them both, and I really hope to see more of his POV too.
I'm really liking how slowly his feelings towards Sora are progressing too. He seems just as surprised as anyone about the thoughts he's having about his Gemina. I'm aching to find out if Sora is going to start having similar thoughts too.
He seems like an outsider with a soul that's aching to be free, just like a Wolf.
We are getting another chapter with Gin's POV, and I'm getting so intrigued about this doubt clouding his mind. Even though he's rounding up villagers and citizens of Kichona to be part of the Two Hundred Hearts sacrifice, I don't feel any hatred towards him for doing so, because I feel like deep down he might be a good person? A person not willing to make this massive sacrifice. Are any of you guys curious as to what he's doing to change people's minds so suddenly? Making them completely loyal to him instead of their beloved Empress Aki.
It has to be some form of magic that he learned whilst he recovered from the Blood Rift.
I'm so happy to see that we get another Fairy and Broomstick POV! Is it just me, or are any of you guys also wondering how the hell Fairy's Gemina got named Broomstick? I honestly love it.
Sora and Daemon return to the camp where they spotted Prince Gin, and are greeted with a pack of Wolves. We're really getting to see another side to Daemon as he decides to make contact with them, instead of fighting them off. Wolves did raise him after all and Sora is more than happy to allow him to take the lead on this one. I also love that he says his Wolfish is a little rusty, yet manages to translate information perfectly to Sora. Communicating with Wolves would be such an awesome ability to him and it's nice knowing that this is a skill he would have picked up from being raised by them, and it's not something he relies on magic for.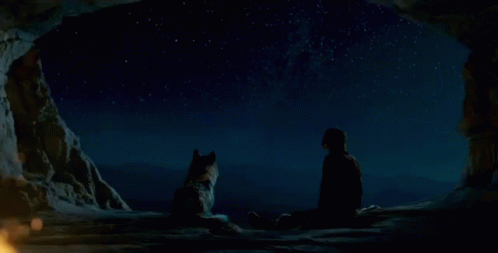 As Sora and Daemon arrive in Paro Village, they really seem to be flabbergasted by the way people are acting. Especially the one woman they meet who's over the moon about being chosen as one of Prince Gin's Two Hundred Hearts. What kind of spell does he have these poor people under? 
And to make matters worse, they begin calling them out as the enemy and pelting them with acorns. Um…ouch?
On their way to Kaede City, they come across Prince Gin and his followers that the Wolves were referring to. The balls containing fire, ice and bugs (gross). And I'm not going to lie, I'm a little freaked that they're in transparent balls, like weapons that are waiting to be released.
Prince Gin makes his appearance, but this time he's with a hooded girl. Who's this girl? Is she one of his loyal followers. He mentions one woman called Virtuoso (I love that nickname too) earlier, but it seems like this woman could be higher in his ranks.
We learn that the magical beings are called Ryuu. What does that mean? I have no idea, but I hope we find out soon. I have a feeling they will be one of the bigger hurdles our protagonists need to tackle later in the book. Sora is practically simmering in rage at Gin, and I don't blame her. Especially if he really was responsible for the murder of her little sister, Hana. I wonder if the rage she feels will make her act recklessly later on?
In the final chapter for day 2 of our Readalong, Daemon made me laugh. Really damn hard. The poor girl at the stall that he rejected, so innocently, but it sounded so harsh!
"What are you doing tonight? I get off work at four o'clock…"
"I, um, will have left town by then. But have a nice day!"
Brutal Daemon. Absolutely brutal. But at least he wished her a good day, right? That did give me a good laugh. What did you guys think about that?
The explosion that occurs shortly after, I assume, is the Bug person's ball. Or perhaps he's created a bug bomb to set off in the City. But regardless of what did happen, Sora and Daemon are still out of their league here. They still don't have a clue what's going on. They just want to get their information back to the Imperial city. But it seems they might be too late as Sora chases 'bug boy' as he heads towards the city's Society command post.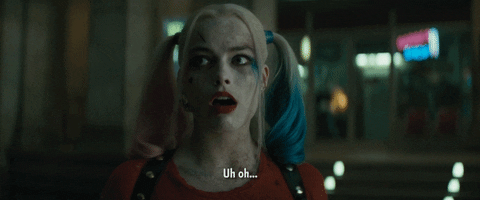 That brings us to the end of day 2 of our 'Circle of Shadows' Readalong!
These chapters were relatively short and quick to read, and looking back on them, I feel like they are mostly setting up the next big scene or fight?
We got more Prince Gin, Fairy and more of Daemon, with a bonus of seeing him in action as he communicates with the Wolves. So I am really happy with what we covered today. I'm hoping we finally see Sora or Daemon confront Prince Gin tomorrow when we read the next part of the book. I feel like we're really close to seeing that happen and it's probably what I'm most excited to see right now. I would really like to know more about these Ryuu and what they are exactly as well.
---
What do you guys think of chapters 11 – 20? I can't wait to read your comments!
Again, please be mindful of spoilers if you decide to continue reading! (:
I hope you all enjoyed the second day of the January Readathon!
We will be back tomorrow and will be reading chapters 21 – 30.
With Love,
Lauren