Gorgeous photo by @estherthreetimes
Hello Friends!
This is it guys! The last day of the Readalong! I'm so sad! I've had a blast hosting my first Readalong with you all.
In yesterdays post, a majority of you were feeling bad for Sora and Hana going their separate ways, it was so sad! They were getting so close again! And many of you agree with the Daemon being son of the Night god. I think we have that theory locked down.
Today, we're reading chapters 61 – 70! Are you ready for the battle?
I AM. Let's go!
Please be warned, the following will include spoilers for Circle of Shadows chapters 61-70 inclusively. Read only if you've finished those chapters!
-!SPOILERS!-
We've started today's Readalong with the best possible news!
Fairy is awake! Let a chorus of cheers commence. FAIRY. IS. BAAACK!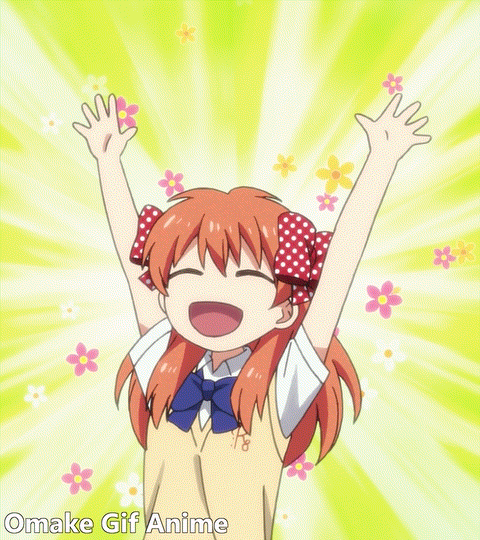 Reading about Fairy and Broomstick reuniting had to be one of the sweetest scenes in the book. Broomstick was so damn worried about Fairy and they're like big brother and little sister when they finally hug and catch up. I love hearing about their Gemina bond so much.
Sora finds her way to Empress Aki and explains her plan. This is where my respect for Aki reaches the highest of heights, because she wants to go with Sora to help her with the plan, stating that it would be her honour to accompany Sora. I pray that Aki survives this, she's just absolutely precious. Now it turns out that Empress Aki is a complete badass with a secret training chamber and everything that only she and her guard know about. I love that. In book 2, I want more of Aki. She even recommends using the piece of wall with the Imperial family's motto on it just because it sends the right message to Prince Gin. How brilliant! Do you think Sora's plan will work?
I'm glad Fairy is making a point of pulling Wolf out of this Genka daze as he's a pretty good fighter, so they will need him. And, I would personally be disappointed if he was stuck in a closet for the battle. I started laughing when Fairy referred to him as 'Wolfie' because he was a big grinning lump with drool dribbling down his chin. I just got such a vivid image of my head and found it hilarious.
Okay, I think Fairy trying to give Wolf the antidote has to be the most comical scene in the whole book. I keep imagining it so well and it makes me laugh so much.
Then, hello, Wolf flirts back with Fairy? Guys, is my prediction coming true? Poor little Fairy's heart skips a beat just because he flirts back a little with her. Perhaps it's just the after effects of the Genka? However, he does admit that he was worried about her after they discovered Sora had taken her body to Gin. He tells her how brave that was and how much he admired her for it. Awwww!
FAIRY AND WOLF ARE KISSING.  I repeat FAIRY AND WOLF ARE KISSING. My prediction has happened. Do I ship it? I don't know, but Wolf nodded to Fairy to let her know it was okay for them to kiss. So far we have had no indication that Sora feels anything for Daemon, so if they remain platonic? I don't see anything wrong with Fairy and Wolf staring a relationship. It could be cute? And Wolf seems to be all for it.
It's just occurred to me that I've been jumping between calling Daemon by his real name and Wolf. You guys know who I'm talking about anyway, so let's continue! 
We jump to Hana's POV now, and as expectedm, she feels very troubled by Sora leaving her. She feels betrayed again, and I don't think this will be good when it comes to the battle. I have a feeling Hana and Sora will have a sister showdown.
We return to Sora to see what she's up to with her plan. I'm very curious to see if it actually works. Does anyone else feel like it's not a solid plan? Surely blinding the Ryuu will only last a few seconds, and I doubt even the Taiga can move that fast. She is reunited with her best friend and roommate Fairy, but the joy is short lived when she notices Fairy holding hands with Daemon! Now, I've been waiting for the moment where Sora realises her feelings for Daemon, if she had any at all. And suddenly they've come crashing to the surface like one of the Ryuu's Tsunami's. Sora has realised she loves Daemon and that she's masked those feelings by taking him for granted. Uh-oh!
Did anyone else like the mention of little Daemon arriving at the Citadel and acting like a Wolf cub, snarling and growling at everyone? I thought that was friggin' adorable, and in book 2, I'd like to request more flashbacks to little Daemon.
But, what could this mean? Sora has realised her feelings. But Daemon and Fairy have just kissed. Do you think this will potentially cause a rift between Fairy and Sora's relationship in book 2?
I do think, if any romance between Sora and Daemon ensues, then they will be end game. Which makes me feel awful for Fairy. I'm very interested in hearing your thoughts.
It looks like the battle is about to begin now that the army is approaching the Citadel, however, Sora notices it's only half. So where do we think the other half is?
Sora's plan commences and they toss the big crystal slab in the air. To my surprise, it does seem to work for those short seconds. I think if it had lasted a little longer then they could have done a lot more damage, but hey, there's only so long a slab of crystal can stay in the air right?
As predicted – I think we all say it coming – Hana and Sora are facing each other. Kind of. Hana is fighting the Glass lady and kills her! At the exact moment Broomstick kills Beetle. Aw, I liked him. I really didn't have any predictions for who might die in this book since this only book 1, but I am saddened by Beetle's death. I thought he'd become a more prominent charter in book 2.
Plot twist! They knew Empress Aki was alive after Sora left, so Prince Gin and the other half of the army are currently tracking them. Oh dear. Things are not looking good.
Did anyone else grap their book hard when they read that Sora and Hana had a showdown and tossed each other off the wall? That was intense, and I'm genuinely worried Hana might be really injured now. Because, Daemon leaps after his Gemina, and saves her with his mysterious blue electrical magic. But, Hana is nowhere to be seen.
So, Daemon saves Sora. Takes her to a tree and she panics. Because Wolf, is now…a flying Wolf?
Well done guys! We were all right, Daemon is a Demigod, he is the son of the Night god, which is positively wicked. I was truly hoping that this theory would be true. It brings so many things to his character, along with so many more questions. What will he do now? Will he go find his mother? Will he try summon his father? Has he finally unleashed his true magic? I think these are questions we will get answers to in book 2.
We're now jumping to Empress Aki as she prays and Prince Gin finds her. Oh gosh, so many POV's, and so much is happening in such a short amount of time. This book is a real page turner guys. No doubt about it.
We get to see some Aki and Gin fighting action as they desperately try to get the upper hand to defeat one another. I really thought Gin would back out of his plan when it came time to face his sister, as he was having doubts at the beginning of the book. But, he now seems solely dedicated to dethroning his sister and commencing with the 200 Hearts ceremony. He proceeds with hypnotising his sister and making her abdicate the throne. She does so, which again, surprises me. I really thought she would fight him more, but he definitely is more powerful than her now with this new magic.
I really found this next part pretty cool. With Prince – apologies – Emperor Gin taking over the Citadel, the Rose Palace is destroyed by a new Bloodstone palace rising from the hill. It breaks apart the Rose palace to make way for Emperor Gin's home. I really enjoyed this part of the battle, and it makes me wonder if the palace magically changes every time a new Empress or Emperor sits on the Throne. I wonder what my palace would look like. What would yours look like?
I was momentarily terrified when Prince Gin attacked and we almost lost Broomstick and Fairy. I truly thought we had lost one of their characters there and I would have sobbed indefinitely. Prince Gin commences with hypnotising the remainder of the Taigas opposing him and creates his army that he came here for. He's the new Emperor with more power that Empress Aki ever had. And now only the four Taiga's Spirit, Wolf, Fairy and Broomstick remain.
Just as the 200 Hearts ceremony is about to commence, we learn that Hana is okay (thank god — I still love her) and that she has Empress Aki. We don't really know where they go off to as they turn their attention to the ceremony which has to be the most brutal part of the book. I feel awful for all those poor souls, cutting out their own hearts. It's shocking that even toddlers are doing it. Just…wow…what a sacrifice. I'm speechless. It is successful though, as Zomuri makes an appearance, gathering the hearts and congratulates Emperor Gin. I think now that we've seen Zomuri appear, he will make more appearances in book 2. I totally agree with you guys who are saying Zomuri is the true villain. He could potentially be hypnotising Gin, the same way he is hypnotising all the Taigas.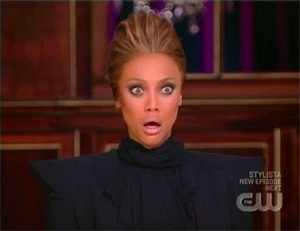 In the final pages of the book, we are with Sora and the others, still floating around on Daemon's back. They have declared that they are not going to let this happen to Kichona. They are going to save Empress Aki and their country before Zomuri and Emperor Gin destroy it by going to war with other larger continents.
I don't know if this will be a trilogy yet, but we will for sure be getting a book 2. Especially with that cliffhanger. I believe these characters will come back stronger than ever to regain control of their country for Empress Aki. And, I believe they will be successful.
After all, they work hard.
But they mischief harder.
---
And that, my friends, is a wrap! What did you think of the final chapters? SO. MUCH. HAPPENED. We got the battle, some romance, heartbreak, death. A little bit of everything. It was a true whirlwind of emotions and I just know the wait for book 2 is going to be excruciating.
I have thoroughly enjoyed reading this book. I thought it was a fantastic, fun read and at times I felt it read like a bit of an Anime? And I love Anime, so that's always good. I know some of you guys felt the same.
Thank you so very much for reading us all, I have loved reading your thoughts and I'm sure the others did too! Reading with you always makes the experience that much more fun.
Remember you have until the end of today to enter out giveaway which you can find the rules for on our Day 4 post. It's super easy to enter and you could win yourself a free box! I will be contacting the winner at some point tomorrow.
Will you be participating in our next one?
Hope you have a wonderful weekend and until next time!
With Love,
Lauren