Stunning photo by @thebeautyandthebooks!
Hi Fairies!
Welcome to day 1 of our Daughter of the Moon Goddess readalong. I hope you're all as excited as I am! I can't WAIT to see what you all think, I hope you love it!
Before we start, how are you all? I hope you had a wonderful weekend and got some reading done. If you read anything good, make sure you let me know in the comments below!
Since today is day 1, we'll be reading from Chapter 1 to the end of Chapter 7. Get comfy and let's get started!
When you've finished today's section, catch up with me in the comments down below so we can discuss the beginning of the book. Happy reading!
---
Please be warned, the following section will include spoilers for Daughter of the Moon Goddess by Sue Lynn Tan from the beginning to Chapter 7. Please only read on if you have finished this section!
–!SPOILERS!-
We're beginning with a story – a story within a story – I like it!
The narrator tells us of her mother and how there are many legends surrounding her, but regardless of the legends, our narrator's mother Chang'e became immortal and so did our narrator. Interesting!
They live on the moon (very cool) but it sounds like quite an isolated life. More so when Xingyin is scolded by her mother for reading a book. It turns out the book tells the story of her father, Houyi, and what a magnificent archer he was. Even then, Chang'e only tells Xingyin that Houyi is her father, and they loved each other very much in the mortal realm. We learn no more of him. What happened to Houyi? Which legends are true?
We see signs of Xingyin's magic, and her mother's stern words not to drift near the flecks of light that could presumably access her magic. She tells Xingyin it's dangerous, but doesn't tell her why.
Damn, Chang'e, some explanations would be nice!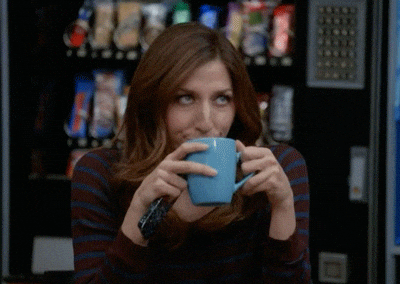 And then Xingyin finds the urge to reach out to the light too overwhelming, nothing seems to happen though…
Wait, Chang'e rushes in to tell Xingyin they have a visitor… on the MOON… and she mustn't know Xingyin is here or that she's Chang'e's daughter. Nobody knows about Xingyin? Why is she a secret? What did Chang'e actually do?
Xingyin is a lil bit nosey and tries to hear what's going on. The Celestial Empress and her entourage detected an energy shift on the moon and want to know if Chang'e is harbouring a guest and violating her imprisonment. She's a PRISONER? She did steal her mortal husband's elixir! Oh gosh… why would she do that? 
We learn that Houyi was gifted the Elixir of Immortality for shooting down the sunbirds and saving the world, but he didn't want to ascend into immortality without Chang'e and their unborn child so didn't drink it but hid it. Only Houyi and Chang'e knew where. Did she betray him??? Oh poor Chang'e. She was told her body was weak and neither herself or Xingyin would survive Xingyin's birth, so in fear of losing Xingyin and her happy life with Houyi, she drank the elixir.
Chang'e is so clearly torn about what she did. She feels like she betrayed Houyi, I wouldn't say she did. She did what she had to do to protect herself and Xingyin and she must have been so afraid of what was to come! Chang'e asked Xingyin if she hates her for betraying her father, she's clearly harboured so much guilt over this! Xingyin tells her no, she doesn't. She thinks about it though. I like Xingyin, I feel like she's methodical, she thinks about things, she's not impulsive or wreckless. Poor Xingyin feels like it's all her fault that the empress found them, they sensed Xingyin's lifeforce when she used her magic. I certainly agree with Chang'e that she's also to blame. Xingyin seems smart, I'm sure if Chang'e had explained why she wasn't to use magic or to reach for the lights, Xingyin never would have done it. What do you all think?

Now Chang'e is sending Xingyin away with Ping'er to the Southern Sea for her own safety…
This is heartbreaking on all accounts. Xingyin clearly loves her mother and it's all she's known, without Xingyin and Ping'er, Chang'e will be completely alone on the moon.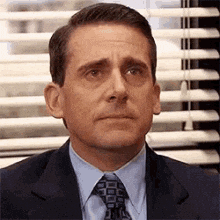 I hate the thought of people being alone, especially good people and even if she did something bad, Chang'e definitely had good intentions and I don't think she deserves this extent of punishment/exile. Do you think she deserves it? Would you have drank the elixir if it were you in Chang'e's position? I'm interested to know your thoughts!
So, they're travelling by CLOUD? This is the coolest thing ever!
Ok, I'm taking that back since Xingyin is literally fleeing her home and they're now being chased by soldiers… excitement definitely got the better of me there.
Xingyin tells an injured Ping'er they've got a much better chance of escaping the attack of the soldiers if they split up and Ping'er drops Xingyin from the cloud with the promise of cushioning her fall. I hope Ping'er will be ok, I hope Xingyin finds her way back to them. 
As she's falling, Xingyin notices Ping'er's cloud has stopped, she has fallen and the soldiers are gaining on her… until Xingyin reaches for something within her and shoots a surge of air toward Ping'er's cloud. Xingyin lands alone, she doesn't know whether Ping'er got away, but she takes solace in the fact the moon is bright in the sky, her mother lit the lanterns, which hopefully means she's ok?

Xingyin wakes up, and she's not alone! Unsurprisingly, her companion is a bit concerned that she's sleeping on the floor. I think anyone would find that a bit odd, especially considering they've all had word that a demon is on the loose… little do they know it's actually Xingyin.
Xingyin is given a position as an attendant to Lady Meiling at the Golden Lotus Mansion, but the other attendants sound HORRIBLE. So nasty! I know we don't know a lot about Xingyin yet, but I don't think she'll fit in here. She's so nice. Jiayi is particularly insufferable, turning her nose up at Xingyin and encouraging others to laugh at her. Xingyin rises above it and tells herself to save her tears for something that matters. YAAAAS XINGYIN, YOU SHOW 'EM.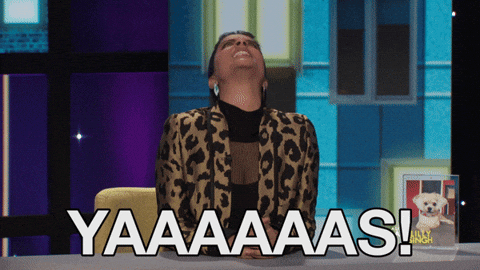 Lady Meiling isn't too nice either. She seems too… yelly. Do not like!

When she tells Xingyin to get her cloak, it's nowhere to be found… When Xingyin eventually locates it, it has an ink splotch on and who's nearby with inky fingers and a smirk? Jiayi. DO. NOT. LIKE. Even when Xingyin tells Lady Meiling she's welcome to inspect them for ink, Lady Meiling tells her off because Jiayi is her senior. The blatant lack of respect this household has for new additions is infuriating!
Poor Xingyin, she runs off with the cloak to the river nearby to attempt to clean it. Thinking she's alone, Xingyin lets herself cry… but she's not alone. Enter mysterious young man with a strong, warm, bright aura and radiant skin and flowing long hair. Love interest?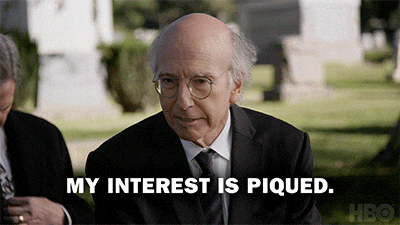 He asks Xingyin why she's crying and has the nerve to say it can't be that hard to clean some clothes. In a moment of truth Xingyin says she's not crying over that, but the fact that she misses her family. Despite his silky hair and lovely aura, this guy is blind to the world. He tells Xingyin to just go back to them. ARE YOU GONNA TAKE XINGYIN TO THE MOON???? WELL???
Xingyin and I are on the same wavelength and she tells him it's not that simple. She sort of confides in this mysterious stranger and feels like she's actually being seen as a human again instead of an attendant… until Lady Meiling reappears.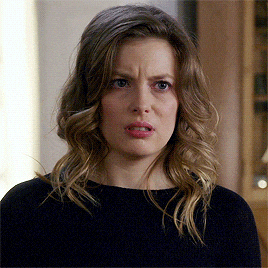 Immediately she resorts to shouting at Xingyin, and then suddenly drops to her knees? Woah! Mysterious stranger is a prince! Crown Prince Liwei! Now I'm laughing at Xingyin putting him in his place for his arrogance, not knowing he's a prince.
Liwei can get the benefit of the doubt for his arrogance, since not only did he treat Xingyin like a person, he's also now interrogating Lady Meiling for her behaviour.
The liar! As if Lady Meiling is trying to get away with saying it was a slip in her composure and she normally treats her staff like family. She's horrid!
Liwei basically scolds Lady Meiling for her behaviour and then her father appears, immediately jumping to the conclusion that Xingyin has angered Liwei rather than it actually being Lady Meiling.
It turns out Liwei is holding some kind of competition for someone to become his companion, to study with him etc. Lady Meiling is in the running, but Liwei's threatening to remove her. THAT'S WHAT YA GET!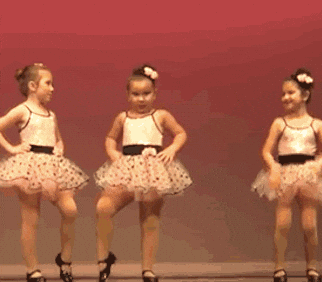 Xingyin, clever and methodical, sees her opportunity to get out of the Golden Lotus Mansion and give herself a shot of honing her magic and possibly getting back to her mother and Ping'er and asks Liwei NOT to withdraw Lady Meiling, but to give Xingyin a chance to become his companion too! Liwei demands Lady Meiling's father sponsor both his daughter and Xingyin to be in with a chance of becoming his companion. Eeeek this is so exciting! I love how headstrong Xingyin is and I love that she's gotten a leg up against Lady Meiling, I just hope Jiayi and the rest of the attendants aren't even nastier to her after this!
On her way out of the Golden Lotus Palace, Xingyin bumps into Jiayi who's as foul as ever. I really hope Xingyin wins, not only because I'm genuinely rooting for her but also because it will annoy Jiayi, and I for one, would very much enjoy that.
Hooooold up… Crown Prince Liwei's mother is the Celestial Empress. I can't decide if this is amazing or catastrophic. On the one hand, if Xingyin wanted an inn to try and save her mother, who better to get close to than the woman who had her exiled. On the other hand, didn't Chang'e say it would put Xingyin in danger if the Celestial Empress knew of her existence? I don't know if Xingyin should run or keep her enemies close. I mean, I'd run, for sure…
Xingyin is smart! She knows the empress has no idea who she is and clearly has no plans to tell her. So without further ado… it's competition time.
The first challenge is the art of tea brewing! Sounds easy. There's soooo many different tea pots and so many tea leaf options. I wouldn't know where to start. Xingyin's "murky brown soup" sounds… yummy. 
Well, Liwei certainly has a soft spot for Xingyin. Despite that tell-tale nose wrinkle, he announces her as the winner stating it's a unique blend, then DROPS the cup letting it smash before anyone else can try it. Sneaky Liwei!
The second challenge is to write a couplet inspired by the painting before them. Xingyin doesn't win this one, but her couplet is beautiful.
The final challenge… Lady Lianbao and Xingyin are head to head as the winners of challenge one and two, and they must perform a song of their choice with an instrument of their choosing! There's no flute though, and Xingyin excels at the flute. Xingyin's not going down without a fight and asks to play her own flute, the rules only said she had to pick an instrument and perform after all, they didn't say it had to be one of the instruments laid out before her. She's got the empress there! The Celestial Empress, ever the drama queen apparently threatens to WHIP Xingyin before Liwei chimes in and admits it's their fault no flute was provided. The empress has Minister Wu inspect Xingyin's flute for enchantment, obviously finding nothing, and Xingyin plays.
The empress argues that Lady Lianbao has impeccable heritage and lots of other stuff that basically come from having money and accuses Xingyin of being bad tempered because of her chin…..
But, our gal Xingyin is the WINNER! She's out of the Golden Lotus Mansion and she's heading to become Prince Liwei's companion! Exciting. Xingyin is taught all she must do, including kneeling to greet Liwei and bowing whenever he speaks to her. That's a bit much, no?
This is definitely a weird dynamic. Liwei's telling Xingyin she doesn't have to be so formal with him and essentially talking to her like a friend, but then has her brush his hair? I'm kind of glad she unintentionally snagged his knots… well deserved.
The next day, after Xingyin claps excitedly at soldiers shooting arrows nearby, Liwei announces he wants to do some archery too (do I sense some jealousy?).
After hitting the target, Liwei teaches Xingyin how to aim and shoot and she hits it! She claims she'll be better than him soon and obviously, with Liwei's arrogance he proposes a wager. If Xingyin is better than Liwei in three months' time, he will have to do her bidding for the day, if she's not, she will have to do his, which she kind of already does anyway…
Xingyin stays at the archery boards to get some practice in when she's approached by a soldier. The soldier tells her she shouldn't have accepted the wager (harsh, but Xingyin is a novice when it comes to archery). The soldier introduces herself as Shuxiao, and Xingyin, unused to having friends awkwardly asks her what it's like to be a soldier. Bless her! I'm glad Xingyin has made a friend here.
Later, Xingyin plays for Liwei and in return, he draws a picture of her.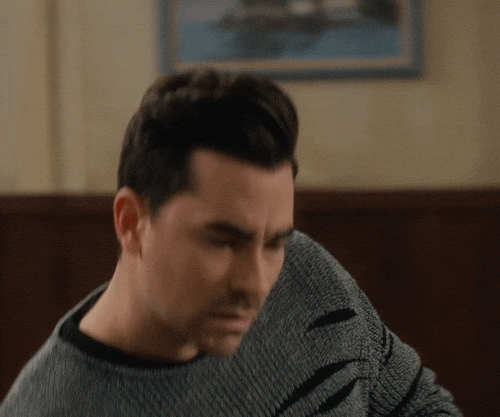 Xingyin and Liwei spend the next few weeks learning together. Teacher Daoming has Xingyin doing a lot of meditation to access her lifeforce, her magic, there's a suppression on her lifeforce and she needs to break the seal. That must be soooo frustrating, knowing there's power inside you but not being able to access it!
BUT Xingyin stops resisting her lessons and starts to make progress, we see her grow and grow over the weeks until we see her release her energy. She has an affinity for air, fun! Liwei and Xingyin talk about the intrinsic Talents. We learn Mind magic is condemned, there are rumpus that Mind talents are evil and can be used to compel people to do things against their will. That's a bit scary!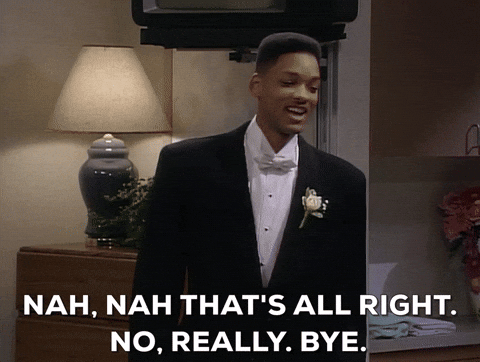 Three months have FLOWN by and it's time for Xingyin and Liwei to go head to head… but they both score the same amount of points. As a tiebreaker, General Jianyun releases a disc into the air, whoever hits it, wins… Liwei (understandably since he's had much more practice) hits the disc and wins. Xingyin is so hard on herself, even though Shuxiao tells her it was really close. We leave Xingyin as she asks the General to launch the disc in the air once more, vowing that she won't lose again!
---
What a start! So much has already happened in section one. I can't wait to see where it goes!
Make sure you leave a comment with your thoughts and feelings, I can't wait to see what you all think!
I'll be back tomorrow for more readalong fun!
Love,
Shannon