Beautiful photo by @sush.im_reading
Hey Fairy Family,
I hope everyone is enjoying the readalong so far! It's now day 3 and things are getting crazy for Corrick and Tessa. It's time to read chapters 18-24.
But before that, we have our secret giveaway! What's that? Oh, just a chance to get your next FairyLoot for free as a reward for reading! Doesn't really get better than that! And your chances are so good too! We don't really announce this anywhere else as we truly want the person from the readalong to win! If you'd like to try your luck, all you need to do is follow these steps!
Take a photo of our edition of Defy the Night
Include a hashtag #FairylootDefyNight (very important)!
Do all of this by the end of November 1st.
Mention down below in your comment that you have entered and include your Instagram handle (also super important!)
Good luck!
Alright, let's get reading!
---
Please be warned, the following section will include spoilers for Defy the Night by Brigid Kemmerer, from chapter 18 to chapter 24. Please only read on if you've finished this section!
-!SPOILERS!-
This section begins with Allisander telling Corrick that his supply run was attacked and that the prisoners are in the Hold. Since he can't join Tessa's meeting with the king, he sends her a note telling her to mind her mettle, which was what Wes always told her.
Tessa's meeting with Harristan is a little rocky. She believes he'll hurt her to protect his reign, but he also seems to appreciate her honesty, even if it frustrates him. She's to present her theory on a lesser dosage that she believes will benefit more people. Do you trust Harristan?
Back in the hold, Corrick isn't convinced that these prisoners attacked Allisander as they seem too old, innocent and incapable of such a brutal attack. Allisander challenges him but Corrick stands up to him and bans him from the palace.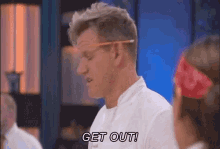 Harristan reminds Corrick that he cannot ban Allisander, but Corrick thinks that Allisander is too arrogant. To prove Tessa's worth, Corrick has to look through files to see if there is any truth in Tessa's theories.
Quint finds it very funny that Tessa has seen Corick in rags and yet he's worried about what to wear for dinner that evening. In the carriage, Corrick thanks Tessa for not telling Harristan about their relationship, and Tessa admits that she told the king that she had a friend helping her but they died. Corrick realises that this might be a red flag as his brother is suspicious. What do you think will happen if the king finds out? Any theories?
Tessa breaks down, she can't forgive him for what she went through, believing that he died that whole time. Corrick explains that he needed to keep Tessa out of the Royal Sector while tensions were high and that he could not leave Harristan behind, because if anything happened to him, Allisander would be in control. Corrick wishes that he was Wes, and gives Tessa his dagger, saying that she can leave, because if she stays trapped in the palace Corrick won't forgive himself. How do you feel about Corrick, have you forgiven him for his deception?
Tessa decides to stay because she really believes that she can help find a weaker but more effective cure to save everyone.
They arrive at The Circle for dinner, and Allisander approaches. He doesn't feel like Corrick is giving him enough protection for his supply run. What should Corrick do?
Tessa asks why Corrick never shared her belief about lesser dosages and he explains that no one would believe him without revealing his identity as Wes and affecting the supply and costs of the moonflower petals. Corrick and Tessa head to the White Room to see if they can find a cure.
Tessa and Corrick lean in and almost share a kiss, but at the last minute Tessa whispers "you're not Wes." The tension between these two!
Suddenly, there's a huge explosion in the Royal Sector and the counsel and king rush inside. Two people have been captured, but the rest of the prisoners within the Hold have been freed. Corrick leaves to murder the two remaining prisoners as a show of strength. Harristan begins to cough violently and Tessa serves him a mix of honey and lily petals. Does Harristan have the sickness?
Harristan questions Tessa on the benefactors and her relationship with Corrick but she denies everything. Leaving, she realises she's not a prisoner and asks to be taken to Corrick. What's going to happen next?
---
What a dramatic section! I'll be back tomorrow with some more thoughts on Defy the Night.
Love
Nicole