Beautiful photo by @bookish.dragons
Hello Fairy Friends!
Its day 2 of our Readalong! Now that we know that they're going on a mission to find and kill Kyran, I'm excited to find out what is going to happen! So without further ado, let's read!
Today we're reading Chapters 8-14!
Please be warned, the following will include spoilers for Eight Will Fall by Sarah Harian Chapters 1-14! Read only if you've finished those pages!
-!SPOILERS!-
They begin their journey to the reach, travelling through villages and the rubble that used to be villages. Before long, however, they are having their collars removed and entering the Reach! Why is Devon making it so hard for himself? I get why he's angry and doesn't want to go but they're not just going to let him walk away.
They've only just entered the Reach and Elf is already struggling 🙁 but Larkin manages to distract her by asking about the story of Kyran and his disciples.
So Devon is using anger to mask how terrified he actually is 🙁 okay I feel bad now.
Oooo Larkin used her magic which should be dampened and although she gave them answer that covered it up, they must all be a bit suspicious! 
Are they actually going to leave Devon?? He's annoying and not very helpful but I would still feel bad leaving him.
Oh god! What's happened to Devon and how did it happen so quickly?
OMG what! Some kind of creature is absorbing people's eyes?!?!?
And now the tunnel has collapsed with Larkin's pack on the other side 🙁 That's their exit blocked as well I suppose! Will they have to find another way out? If they manage to make it out…
Ohhhh so Casseem used his destruction magic to bring down the cavern! A good idea to save them in the moment but also destroyed their exit…
What else is going to be down here? A monster that collects eyes and hearts and now a rotting hand beckoning them forward!!
Why would you follow the hand ? that's so creepy!
They hear voices in another passage! Could it be the soldiers or the farmers? Or something else entirely?
After a brief panic from Elf, they make it out of the tunnel into an opening and find a settlement! I can't imagine people having to live underground, they must have gone stir crazy! And where have the voices gone? They must have been coming from there? Was it another monster trying to trap them?
How can there be no sign of life at all? Surely it must have been inhabited at one point!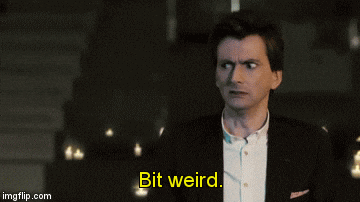 At least it has given them a place to set up camp for a bit, somewhere to eat and rest and get their bearings before setting off again! Considering the map seems to be missing a lot of things they really need to figure out a plan!
Oh god! They're going down the chasm!! This is gonna be dangerous.
Oh no, when Kyran was banished, the miners were trapped down there even though they had done nothing wrong 🙁 but where have all their bodies gone :/
So they think someone or something is following them but what could it be? And if it wanted to attack, why wouldn't it have done so by now?
They made it down the cliff a lot easier than expected! I thought for a minute something might happen to Elf but the dancer, graceful and elegant as ever, made it down fine!
They've found the path the soldiers took but they find a soldiers body! Has he only just been killed? Had they survived up until now?
Is Larkin starting to believe that Kyran is still alive?
Oh wow so each Empath family has a specific skill that they could focus on and excel in but since they've had their surnames removed and their families broken apart, nobody knows what their families skill is! This has added a little twist and I'm excited to find out more!
---
This is getting really exciting now! What do we all think is going to happen next?
See you tomorrow to find out!
Amy