Gorgeous photo by @babymybook
Hi, friends!
The final day of the readalong is upon us. Am I prepared to see how this ends? Nope, not at all! Are we going to do this? Yes!
Please be warned, the following will include spoilers for chapters 54-end of Finale by Stephanie Garber. Read only if you've finished those chapters!
-!SPOILERS!-
Tella is super suspicious of Jacks, which I can't blame her for. But I still feel for him! Many of the Fates seem to want to get rid of the Fallen Star, so together they hatch a plan because Legend is all on his own and we cannot have him dying! Everyone needs to work together to defeat the Fallen Star – I believe they can do this!
In order for Jacks to help, he needs to control Tella's emotions and make her love him. And whilst she doesn't want to do it, she doesn't have a choice because they need him. This is so not going to end well, haha! Jacks does not quit, does he?! His obsession with her will definitely destroy her, but they need to help Legend.
Scarlett is now in the past, following her mother Paloma to try to see what she is like to pretend to be her. She isn't supposed to be seen by anyone, but she is spotted by Paloma who asks her who she is (she's actually pregnant with Scarlett!). Scarlett tells her that she is trying to save everyone from the Fallen Star, and Paloma is shocked that he would do all of this but believes Scarlett. She gives Scarlett a dress and Scarlett is now preparing to pretend to be Paloma. Can you imagine how emotional it must be to meet your mother back in the past?
They go back to the future and the Assassin brings Scarlett pretending to be Paloma to the Fallen Star, and we see he truly regrets killing Paloma. It's so sad, I wish she was still alive! But he still isn't in love with her… Until Tella almost gets burned but Scarlett shoves her away and talks to the Fallen Star, he starts to feel love, love for her mother and even Scarlett. She couldn't kill him, but Tella does. It's so sad, but also how could it not end this way? 🙁 I cry!!!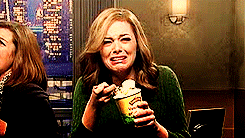 Now Jacks tries to run off with Tella, but Legend is freed since the Fallen Star is dead and Tella's love is stronger than Jacks' spell and LEGEND FINALLY CONFESSES HIS LOVE FOR HER!!! Sorry for my exclamation marks but OH MY GOSH I AM SO HAPPY! Scarlett is also now going to rule and is happy with Julian, and Legend and Tella are together and will go off on adventures. I am SO HAPPY!
---
What do you think of the conclusion of this story? I thought it was a perfect ending, and all our precious characters are safe!
With Love,
Anissa