Beautiful photo by @majabooks
Happy Friday!
Do you have any plans for the weekend? Other than finishing this book, of course 🙂 Because tomorrow is the last day! But we still have a lot to do in the book and a lot to learn, especially about certain characters we were forced to leave behind!
So let's see if we can do that! We're reading chapters 17-20 today.
Please be warned, the following will include spoilers for Fire & Heist chapters 1-20 inclusively. Read only if you've finished those chapters!
-!SPOILERS!-
Sky's mother tells her that she needs to rank the same in the trials to stay with her? Oh wow so they seperate families like that without a second thought! I mean we knew that because of Worm (so uncomfortable calling someone like that). But still, wow.
And then the moment we have all been waiting for arrives. We are thought how to turn into a Wyvern! It's surprisingly cheesy haha. The key is to believe in yourself. And then she jumped off the cliff and turns into a dragon.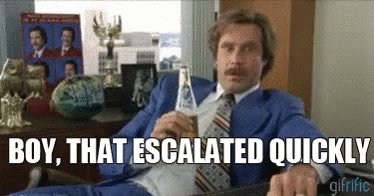 I mean it makes perfect sense; there's a lot that our main character struggles with but self-confidence ain't one of those things! It would have made no sense for her to actually struggle with this. But at the same time, GURL maybe try a big rock or something before a cliff? She could have died! What a weird society they have there!
She makes a deal with Worm that he will teach her how to breathe fire if she will give him food and take him with her when he goes back. As soon as they mentioned his fire being white I instantly understood where they are heading with that. I mean, it's the only way past the fire beast, isn't it. I hope he likes it over on the other side! I find his relationship with his sister very interesting, clearly there's so much resentment there but how can one be openly angry about being saved from a fall to death? Not easily.
And the day of reckoning arrives.
She's definitely right, this is stupid. They are treating the ones that can't do these two very specific things as someone not worthy of food and shelter? Wonder why so many on-comers seem to be okay with it. Maybe this is a comment on our actual society? But it's Friday, I feel it's too late in the week for the topic, I will think about it later. 🙂
Oh my God Maximus starting to dance in Dragon form for his wife is the most hilarious thing ever.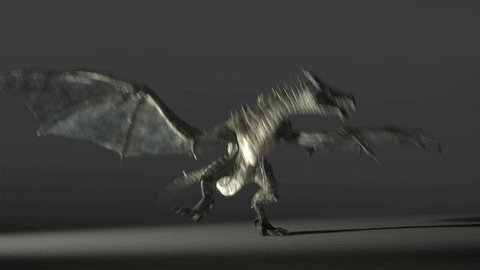 Sky escapes with Worm, however the mother had to stay back to hold some people from stopping them, damn I really wanted her to go with us! Must be so scary leaving her behind after all the effort to find her. And after the fire beast returns she will not be able to cross! It's okay, we have a fire beast of our own now! Take that, magic!
I like the part where Sky tells Worm after he defeated the fire beast that if he's going to fall in love with someone he should fall in love with himself. Awww.
Through all this time I constantly thought about her family at home freaking the heck out about her. They held her a funeral. This is so heartbreaking, can you even imagine???? Damn. Right in the feels.
They have a little reunion with Ryan and without delaying anything she jumps out the window with Worm on her back and flies away towards her family.
This is exciting!
---
We are almost there guys! One more day and this will be the end of our first read in 2019. How do you feel about it so far? What do you reckon will happen now?
Yours,
G