Stunning photo by @myfriendsarefiction
Hello everyone!
How are we all doing today? Its been a while since I have hosted a Readalong and I'm so excited to be back for Fire With Fire by Destiny Soria!
In today's section of the Readalong, we'll be reading Chapters 1 to 6 so be sure to get cosy, grab a snack and a drink, and bundle yourself up in blankets as we dive into this epic read! When you've finished reading this section, you can join me back here in the comments to chat all about it!
Please be warned, the following will include spoilers for Fire With Fire by Destiny Soria, from Chapters 1 to 6! Read only if you've finished those chapters!
-!SPOILERS!-
You always know a book is going to be good when it mentions attempted murder in the first sentence
I already know I'm going to love the dynamic of Tomás and Dani's friendship! They seem very sarcastic with one another, just like I am with my friends!
Ooft Dani's mum seems quite strict, wanting her back ASAP from school to train with her sister. I do, however, always love hearing about how people train and it always makes me wish I could do it
I would be a bit more like…
Eden and Dani don't hold back at all! Trying as hard as possible to best one another but even with her apparently sloppy technique, Dani manages to get one up on Eden.
Oh wow I wouldn't want to face El Toro even with all the safeguards on! But Dani proves herself and bests it fairly easily! Eden on the other hand could have been stabbed by a spike if their father hadn't come in and stopped it!
Ooo their father is Scottish! Love when there's a Scottish character but I might be biased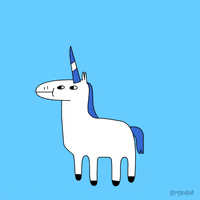 I wonder who tonight's dinner guests are and why its so special! I do feel for Eden as well! She obviously works so hard on her training and making sure everything she does it perfect and it would be frustrating to see your younger sister swan in and just be naturally good at everything!
The dinner guests turn out to be sorcerers, some of the best and oldest and the night seems to be going well until their true intentions are revealed. They want Dani to go with them to their Manor to learn more about dragons and dragon slaying and Eden, of course, is not so happy that Dani was chosen over her.
Ooft, I wonder what would hurt more, not being invited at all or being invited as a second thought but only on the condition that your sister goes?
I love the contrasting sides this book has so far as one minute we're sat with sorcerers, talking about dragons and the next we're at a high school party where the complicated ex-best friend has just shown up! I wonder if we'll see more of Sadie later!
Oh nooo! Dani does well in practice but this is her first time seeing a dragon in real life right? Will she be able to handle it on her own? Okay whaaat just happened? She was definitely a goner there but the dragon just stopped? And Dani somehow knew his name…that's suspicious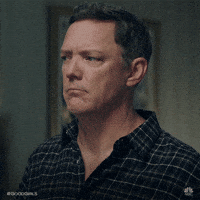 The secrets are building up now! Dani didn't tell Eden or her parents about the dragon which, in my opinion, is crazy! And now Eden didn't tell Dani the real reason the sorcerers were there…but maybe she wanted to let her parents tell Dani. Still, if my sibling knew, I'd want them to tell me!
I feel James with the weather! Us Scots don't do well in the heat
Ah Eden Rivera, the great dragon slayer and…cat rescuer? But at least we got to see her loosen up a little while talking to Nate! Did anybody manage to guess the songs they were referencing before it was said? I got Taylor Swift and Journey
---
What a start! I'm already loving this book and I'm so excited to see what else is to come!
What did we all think?
Let me know your thoughts on the first few chapters of Fire With Fire, and I'll be back again tomorrow to talk more about it!
Love,
Amy