Gorgeous photo by @literaryxqueen
Hey Fairy Friends!
Welcome to day 2 of our Readalong of Fire With Fire! I hope you all enjoyed yesterday's chapters and are ready to dive in for more today!
Today we're reading from Chapter 6 to the end of Chapter 12! Let's goo!
Please be warned, the following section will include spoilers for Fire With Fire by Destiny Soria, from chapters 1 to 12. Please only read on if you've finished this section!
-!SPOILERS!-
Uh oh, I just knew Sadie would be back and now they're going to be working with each other all summer! I kinda hope they get to talk things out though, would be good closure for Dani!
Uhhh did Nox really just turn up at her work?!? What is this weird connection they've formed? Okay waaait! They have a soul bond where their souls and fates are intertwined! Was it just a massive coincidence that they happened to bump into one who was born at the same time?
So Nox was originally tracking her family to try and kill them but now he needs Dani's help. What help could a dragon possibly need from a dragon slayer?
Frankie really seems to have a dislike for the sorcerers and she says it's because you don't know where their loyalties truly lie but I wonder if if could be something deeper, if something happened to cause such a big distrust between the two
Eden on the other hand seems to idolise them a bit and really wants them to work together which I suppose makes sense if it would make it easier to hunt the dragons.
Omg Dani is riding Nox! That's very brave and trusting of her….uhh did she just control him?!?! But they reach their destination safely which turns out to be Nox's lair…I'm so intrigued as to what he needs help with.
Oh ma gaaawd there's a nest of dragon eggs and Nox needs Dani's help to hatch them cos she's now IMMORTAL! This gal is going through it! Not only is she connected to a dragon and can even hear each other's thoughts but now she's basically immortal…how is she going to keep this from her family. Also the fact that she's helping bring new dragons into the world when it's her families sole purpose to kill them! This is definitely going to cause some drama! Not only that but if they knew about the nest they would definitely destroy it before the eggs could hatch!
Ooft it's a little bit sketchy of Calla to call up Eden to meet don't we think? Why the sudden interest in Eden after being so interested in Dani? And behind her parents back as well! Do we trust Calla or the sorcerers?
I love that because of the stories Dani had told Sadie when they were younger, Sadie became obsessed with dragons and could potentially think they're real! Also super funny that Dani has to listen to them talk about dragons knowing all that she knows! I'm a bit sad that Sadie didn't want to talk about what happened when they were younger though, I feel like it would be good to clear the air! It must be annoying for Dani but I, for one, am enjoying Nox's sarcastic commentary
So Calla captured a dragon and has kept it imprisoned for a few hundred years…but why is she telling Eden and what does it have to do with Dani?
Omg Dani is going to introduce Nox to Eden?? Is that really a good idea? Eden is so focused on how bad dragons are that I can't see her having a good reaction to this.
Yup that definitely didn't go as planned! And now Eden thinks Dani has been captured and is essentially going to hunt both her and Nox!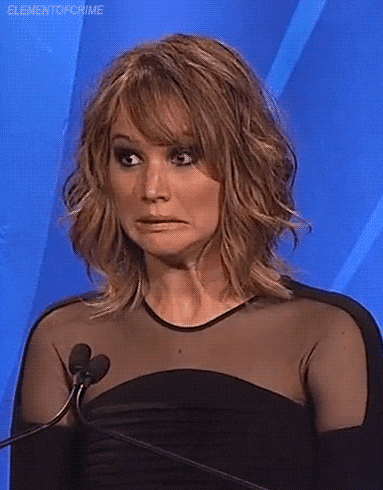 Has Dani accidentally led the slayers and the sorcerers to the dragon eggs?
---
Well that was dramatic! What do we think so far? My gut has a bad feeling about the sorcerers but I'm not sure why… What do you think will happen next? Let me know down in the comments below, and I can't wait to read more with you tomorrow!
Love,
Amy