Stunning photo by @mesapageadventures
Hello Fairy Friends!
It's day 2 of our readalong of Forest of Souls!
We left off yesterday with Sirscha and Saengo being locked in the prison camp, awaiting questioning and I'm intrigued as to how they're going to get out of this one!
Today we're reading Chapters 6-11!
Please be warned, the following will include spoilers for Forest of Souls by Lori M. Lee Chapters 1-11! Read only if you've finished those chapters!
-!SPOILERS!-
Sirscha is locked in a cell shackled until they can figure out what to do with her.
I love that she can still feel Saengo's presence! At least she knows she's still there!
Oooo so Sirscha wants to find out why the Shamans attacked and what they wanted so that she can prove herself to the Queen and become the shadow! But would the queen ever trust a shaman as Sirscha now is?
Eyebrow Tattoos sends a healer in to help Sirscha, she's a healer but can't access her magic anymore because she doesn't have a familiar anymore. Does that mean Sirscha would need a familiar to access her magic?
It sounds like Sirscha had such a tough start to life, being mistreated by her parents and then by the monks when she was left at the orphanage.
Aww Prince Meilek says he'd speak to the guards about hurting the earthwender! He seems like a good person so far!
Ahh Ronin, the Spider King, has summoned both Sirscha and Saengo??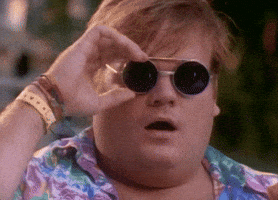 Ohh since he's the peacekeeper between the kingdoms he wants to hear from a primary source about what happened at the tea house! And Sirscha thinks it will be a good opportunity to ask about how she managed to bring Saengo back to life.
Wow Ronin managed to defeat one of the most powerful Shamans ever after pairing with a spinner as his familiar, making him the most powerful shaman!
And the souls that the Soulless had claimed clung to the trees and that's how the Dead Wood came to be.
They make it to the camp outside the dead wood and before long they're heading in with only Ronin's word and a spidersilk cloak as protection!
Ohhh I thought the Prince and the soldiers were going to go with them but no, they're on their own!
I do not like the sound of these woods! It would definitely mess with your head thinking that the trees are grabbing for you all the time but maybe they are?
Wow yup the trees are definitely after them and Ronin's promise of safe passage doesn't seem to be obeyed by the trees!
Whhhaaat just happened? Was that the souls of the people the soulless killed?
Finally they make it to Ronin!
They're both understandably exhausted and pass out straight away, only assessing their surroundings when they wake at noon the next day. True to herself Sirscha instantly assesses escape routes but is soon distracted by the array of food that's been left for them.
Oooo I was wondering if the trees attacking them might have been a test and it was! Ronin wanted to test her shaman abilities!
Wooow so Sirscha is a lightwender and a soul guide meaning she can lead souls to the afterlife or back to the living!
Saengo is her familiar?!?!? Ronin reveals the real reason he summoned her here, he wants her help to stop the wood from expanding further and hopefully to stop a potential war!
And now she has two weeks to learn how to summon her craft and stop a war… That's a lot of pressure!
Before she has any time to process everything she's just been told, Sirscha is led to the library to meet with Kazan Hlau for their first training session. Theyen is being a bit insufferable but I can't help but love his sass just a lil bit ?
Ohh someone cut her ears as a child…I wonder if it was malicious or if they were trying to hide the fact she's a shaman!
Yay he still agrees to help her! This should be fun!
Oh wow, familiars don't age so Saengo will forever remain the same meaning she can't really be the heir to her house anymore. I feel so bad for her and the future that has now been stolen from her 🙁 I really hope it doesn't ruin their friendship!
Sirscha wakes early for her training with Theyen and before long, he's using shadows to try and summon her craft but her years of physical training and reliance on her strength stop her from being able to. 
Oooo Theyen needs something from Ronin too which is shy he agreed to help.
He's harsh but maybe that's the only way to help her!
---
Do we think Theyen's methods will work and Sirscha will be able to summon her craft in time to save the kingdom?
Let me know all your thoughts and I'll see you tomorrow!
Love,
Amy