Gorgeous photo by @cititoreasa
Hello Everyone!
It's day 3 of our readalong! I can't wait to get back into it!
But before that, we have our semi hush-hush giveaway to cover! What's that? Oh just a chance to get your next FairyLoot for free as a reward for reading! Doesn't really get better than that! And your chances are so good too! We don't really announce this anywhere else as we truly want the person from the readalong to win! If you'd like to try your luck, all you need to do is follow these steps!
Take a photo of our edition of Forest of Souls!
Include a hashtag #Fairylootforest (very important)!
Do all of this by the end of the 16th of August!
Mention down below in your comment today that you have entered and include your Instagram handle (also super important!)
Alright, with that said, lets dive into todays chapters! Today we're reading Chapters 12-16!
Please be warned, the following will include spoilers for Forest of Souls by Lori M. Lee Chapters 1-16! Read only if you've finished those chapters!
-!SPOILERS!-
Sirscha and Saengo spend the rest of the day searching through the library for anything that can help them but Sirscha thinks that Ronin may be withholding vital information that could help.
Would anyone ever be interested in a book on the history of cutlery and napkin folding?? it's definitely a very niche subject but each to their own! Hopefully it won't be missed if Sirscha breaks the glass with it!
Oh wow the gardens sound beautiful and so relaxing…well apart from whatever that was that was watching her! A spider?
And now she's being attacked! She really doesn't get a break!
Sirscha does not hold back when she's fighting and breaks the attackers wrist before stabbing him to try and get information about why he attacked her! He seems to be one of the people Theyen was talking about who thinks all she'll bring is destruction!
Oh no! He ran into the trees! He won't last long in there with the trees after him and now Sirscha can't get any answers!
Oh wow their dresses sound gorgeous!! I'm always a sucker for pretty shiny dresses and glamorous fashion ?
Oooo Sirscha thinks that Theyen might have sent the assassin? Does he really dislike her so much that he would have her killed? And if so, why agree to help her initially?
Whaaaat! What's happening to Saengo and why hasn't she mentioned it before ? oh no, the rot is sickness of the soul! Is this because she's Sirscha's familiar or something else?
So the rot is something that happens when you go through the dead wood! That can't be good! There's another incentive to find out what's happening to the wood and how to destroy it!
I guess she's right that the best way to summon her craft is to put herself in danger and the only true danger is the trees!
No way are all the trees mouthing run!! That is the creepiest thing ever!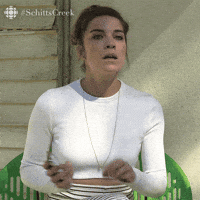 What is this creature!! It sounds like something out of a horror movie and not something I would want to encounter in a dark wood!
Omg it's the shadow blessed assassin ?? but only what is left of him!
Running away is definitely what I would do ? these woods really do sound horrific!
Oh wow, so the previous soul guide could basically strip shamans of their power by detaching them from their familiar! I guess I can understand why some people might be wary of her!
Poor Saengo has a way out and people that would fight to get her back but what would happen if she returns now that she's a human familiar? Would her family still accept her? She would also need to free Sirscha to make sure she doesn't fade. She basically doesn't have any control over her life which is exactly what she had wanted to get away from by joining the queen's guard.
After facing the woods in real life I definitely wouldn't want to face them in my dreams!
Omg the healer! But how can she be there??
The soul renders power had been so intense and so horrific that the knowledge of it was removed from books and they killed all the families that may have passed down the gene! That's crazy!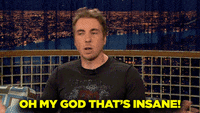 Did Sirscha's parents know that she would be a soul guide and that's why her ears were cut and she was left at an orphanage?
Ohhh so something is wrong with Ronin's familiar and that's why the woods are growing! But how are they supposed to fix a familiar?
There was an escape from the prison which must be how the healer was out but someone is trying to help the Shamanborn escape on boats! And Sirscha thinks it could be Kendara! What do we think? Is it Kendara?
Oh no, they'd caught the shaman that had tried to kill her but he escaped with the other prisoners! That's so frustrating!
Ooo yay she gets to go and speak to the other Shamanborn and try and find Kendara! This should be interesting!
They head into the dead wood and it seems to be going okay until one of the soldiers gets caught by a tree! I thought Sirscha was going to be able to summon her craft and save Audri 🙁 if she wasn't able to then, will she be able to before the woods take over?
The souls have been silenced…uhhh what does that mean?
The shamanborn escaped for her ?? they must really trust in her to help them, putting even more pressure on Sirscha!
Omg it's the shaman from the teahouse! Whhaaat the queen sent them? To kill her own Shadow? I am very confused!
Oooo Sirscha feels a duty to the Shamanborn now and feels like she needs to help them! Now she just needs to find Kendara and find out whether she knows!
---
I feel like we learned a lot of information today but it all raised a lot of questions that I can't figure out the answers to! Does anyone have any theories?
Lets discuss in the comments and I'll see you all tomorrow!
Love,
Amy