Gorgeous Photo by @jenthebookishbakernz
Hello FairyLooters!
I hope everyone has been enjoying the readalong so far! What have been our favourite parts?
Tomorrow is the last day of the readalong and I can't believe it is almost over! But let's not jump ahead as we've still got today's chapters to read first!
Today we're reading chapters 17-20!
Please be warned, the following will include spoilers for Forest of Souls by Lori M. Lee Chapters 1-20! Read only if you've finished those chapters!
-!SPOILERS!-
Sirscha sets about gathering the things she'll need to help her with her plan to free the Shamanborn and find Kendara and luckily Phaut doesn't seem to mind!
Vos Gillis sounds so pretty and eccentric with all the colours and decorations everywhere! There seems to be so much going on!
Ohh so Sirschas plan is to look suspicious and be caught by a guard so that she is taken to the other Shamanborns…that puts a lot of faith in her abilities to escape and if I'm honest, it makes me worried something will go wrong and they won't get back in time!
Omg! They've taken her to prince Meilek? this should be interesting!
I think complication is an understatement there Sirscha ?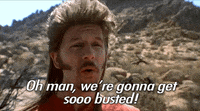 Oh wow the queen has declared Sirscha a Nuvali spy! That makes her whole situation worse…I wonder if she still expects to earn her favour!
Where do we think Kendara could be? She must have a reason for going missing and there's something sketchy going on with the queen but I can't figure out what!
Oooo Sirscha makes a good point! If everyone thought she was going to be the apprentice, maybe the assassins were for her but how would the queen know that she was Shamanborn before Sirscha did? Nobody knew where she came from as far as we know!
At least this gives Sirscha some time to learn more about the Shamanborn now that she is one of them!
Yaaay Phaut has still managed to create a distraction but I have no idea how they're gonna escape!
Okay wow so much has just happened! They manage to escape the prison with a little help from magic and thanks to Phauts distraction, the streets are pretty empty making it easier for them to get through the city until they come across some guards. Not only does Sirscha have to fight them off but now she's going to fight Prince Meilek!! Is this not treason?!?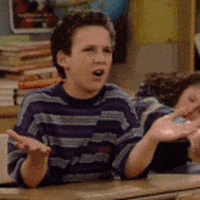 The split second it takes for her to throw her sword to help Kudera is all Meilek needs to beat her…but he's letting them go?? Why would he be helping her when she basically just committed treason and also escaped from his prison?
I'm so glad that they managed to help at least a few Shamanborn escape but now they need to focus on their own escape and make it back in time.
Uh oh, their only option is to go through the dead wood! Even if this is the narrowest part of it, I don't doubt the trees will still be after them!
Omg it's Prince Meilek that's been helping the Shamanborn escape! He's going against his sister, the queen and is on the same side as Sirscha!
I would definitely be Phaut in this situation but I would definitely have passed out way before now ? but with Phaut so exhausted, they're not going to get anywhere fast and the trees will find it easier to attack ?
Ahhh Sirscha has managed to summon her craft! The forest of souls!
The pair finally make it back to Spinners End and I'm so glad Ronin agreed to help them. It made the last leg of their journey a little easier!
Oooo Saengo has been doing some snooping!
Whaaaat how is there a letter from Kendara to Sirscha in the library at Spinners End??
Kendara knew Sirschas mother and promised to take care of her! But she also said that Sirscha is exactly where she shouldn't be! What does that mean? Should she not trust Ronin??
They're right that it does seem like a roundabout way to start a war and why target Sirscha specifically in this way? I'm not sure but something isn't sitting right with me!
Oh yay Theyen is back and he wants to help.
He thinks that Ronin potentially formed with his familiar and it is actually him that is scuttling around the maze as a spinner? That's so creepy!
Noooo Saengo!! She can't let her die…again!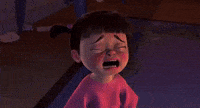 "I'm tripping you and making a run for it" ? I love the interactions between Sirscha and Theyen so much cos they just bounce off each other so well.
The fact that even Theyen is fearful of whatever creature is behind the gate is making me scared! And why is it only Sirscha that can feel the strange power?
Oh, it's Ronin coming round the corner…hmmm he doesn't seem happy that they're there so he's definitely hiding something!
Maybe they're right and his familiar is connected to the woods and that's why he didn't want them to figure out why the woods were expanding first!
Oh I really hope they're going to find some way to cure Saengo!
---
Sooo much happened in todays chapters, I'm going to need a minute to process it all! Since tomorrow is the last day, I wanna know all your theories of what's going to happen!
I'll see you tomorrow!
Love,
Amy