Stunning photo by @once._upon_a_flower
Hello everyone and welcome to the 5th and final day of the readalong! I'm sad it's coming to an end already but I'm so excited to find out what is going to happen!
I have really loved this readalong and I hope you have all enjoyed reading this book with me!
Today we're reading chapters 21 – the end!
Please be warned, the following will include spoilers for Forest of Souls by Lori M. Lee. Read only if you have finished the book!
-!SPOILERS!-
The group head off to the North with Saengo really struggling now but putting on a brave face.
Wow, I can't believe so many people have shown up for this meeting!
Ohh the whole house was made with troll bones to weaken magic users while they're inside…if I was Sirscha that would definitely make me feel uncomfortable!
So Sirscha plans to sneak away back to spinners end to break Ronin's bond with his familiar while everyone is still in the north! She only has to leave unnoticed make it through the dead wood alone and figure out how to actually break the bond…simple!
Ohhh if the queen isn't there already, where could she be? Awaiting the perfect time to attack? Ahh Sirscha is going to find prince Meilek, is she going to tell him what Sanegos father told them?
Okay so the Queen isn't bringing all of her soldiers so where have the rest of them gone? This is very fishy!
Eyebrow Tattoos! What is he doing here! Whaaaat the queen has sent him and other soldiers to be stationed in the camp and in the Manor House but they've not to be seen by the prince?!
Ohhhh they're going to attack in the house where magic is dampened!
And Ronin is in on it ??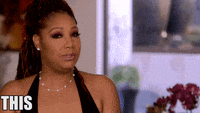 Uh oh, they've been led into a trap, and Jonyah is alive! He's been sent as the queens shadow to retrieve Sirscha alive.
OMG yaaaas Phaut has come to help! But nooo all too quickly she's been stabbed! This can't be happening!
Sirscha is trying to fight off one of the knife throwers but he's too strong and heavy for her and she's not going to be able to stop him strangling her…except she manages to summon her craft and she just ripped out his soul ? that was crazy!
No way! Sirscha isn't a soul guide, she's a soul render! Just like the most powerful shaman before Ronin, the Soulless!
Sirscha almost manages to grab his soul but isn't quite able to. Oh no, it's because Saengo is growing weaker causing Sirscha's magic to weaken also, this isn't good!
But Sirscha has trained all of her life for this and eventually manages to fight him off before she passes out.
Srischa is so tough! After all she's just been through she's still heading off into the dead wood with only Yandor by her side and a semi plan to defeat Ronin!
I also really hope the prince is able to keep Saengo safe while Sirscha is away.
Uh oh, the trees took their time but they start to attack and Yandor and Sirscha go down!
Yaaaas we love the self confidence, you got this Sirscha!
Ooo yaay Theyen and his sass are back ? I really hope he is actually here to help Sirscha cos I do love him a lil bit!
I'd rather not face a giant spider with only my fists either Sirscha but I'd also rather not face a giant spider full stop ? but Sirscha manages to remain so calm while walking towards where she thinks the spinner is!
No, no, no what's gonna be in the cocoon? I'm not a fan of this ?oh no it's a body!
The Soulless?? He's dead but his power is still seeping out! Is that what is causing the woods to expand?
Ahhhh Ronin has caught her! And he's suspected from the beginning that she's a soulrender which is why he sent the assasin to try and kill her.
Did Ronin just turn part human part spinner?? How can she defeat that!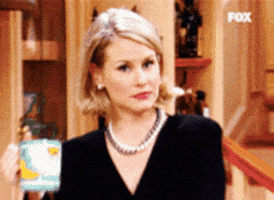 Ohh she's let the soulless' power in, making it easier for her to summon her craft!
Sirscha manages to defeat Ronin and then sets the cocoon holding the soulless ablaze! I hope the little magic she used won't corrupt her though!
Anyone else worried that nothing has happened to the woods yet? And now Theyen is mad at her for killing Ronin since he has been the peacekeeper for so long. She can't catch a break!
Nooo they're too late! The queen has already attacked!
Poor Saengo isn't getting better but Sirscha won't let her die! She somehow manages to grab her soul and temporarily fix the broken bits, reducing the rot to a small cluster. Not only that but witnesses spread the word that the soul guide is here, making the queens soldiers retreat!
Omgggg she's released the Soulless! He's back!
---
Wow wow wow! There was so much excitement at the end there, that was insane! There's still so many questions though! Where has Kendara been the whole time? What happened to Sirscha's mother and why did Kendara agree to look after her? Ahh!
Let me know all of your thoughts!
I really hope you enjoyed this readalong and I hope you all have a lovely weekend planned!
We'll see you soon for another readalong!
Love,
Amy