Photo by @thefearlessreader
Hello my dear FairyLooters!
Welcome to the 2nd day of our Readalong of Girls of Paper and Fire! Hope you had a lovely start yesterday and are getting more and more into the book as you go. I'm glad so many of you are sharing your thoughts in the comments! Click here to be taken to the Day 1 post! We have updated our website (do you like it?! The team has been working on it for months and months now!) the Intro and Day 1 posts will be available through these links, but the rest of the days should be easy to find by clicking the Community tab on the main menu! Today we're here to share our thoughts on chapters 6-11. This is where we meet the rest of the girls!
Let's dive in.
Please be warned, the following will include spoilers for Girls of Paper and Fire chapters 1-11 inclusive. Read only if you've finished those chapters!
-!SPOILERS!-
Our main character is pushed into this utterly vulnerable position. She's taken from her home, worried sick for her father, driven to a foreign palace where she knows nobody, and forced to try her best for the safety of her family when all of her instincts are telling her to flee. She is then asked all these personal questions and quite literally stripped naked. I can't begin to imagine what she felt at that particular moment where everything seems to be falling apart and even the feeble shield of your clothing is taken away.
Off to a fun start, aren't we?
We briefly meet the rest of the girls. We don't really know much about them just yet but, of course, they are all very beautiful, some quite nervous, others – reserved. Is there anybody by whom you're really intrigued by? And then there's Blue. *sigh*
Raise a hand if she reminds you of someone *raises her hand*. Hi there, designated bully! 
But I am living for the sassy responses Lei is shooting back at her! You can tell Blue is not used to getting spoken back to. You go Lei, don't take any of her nonsense!
One thought that seems to be giving Lei hope during this dire time is that she might see her mother again. As we know, her mother was taken in a similar manner and it's reasonable to think she was taken to the palace. I don't know if Lei is focusing on this because all other thoughts are too dangerous and she needs to cling to some ray of light, or if she truly believes she can find her mother here.
When she lays at night she thinks ''What dreams did she dream here?' My stomach gives a kick. 'What dreams of hers were lost?'
What do you think? Do you think we will manage to find her? Where could she be? 
I don't think I have spoken about our little maid yet! One of my absolute favourite traits of our main character is how she treats Lei. The way Lei interacts with her (bowing to her, making her giggle) is infectious and sweet. It shows true strength that even in the darkest of times she finds it in herself to be kind to others.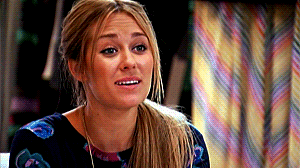 The doctor inspection is so unsettling, any of us would just shut off and try to just get it over with. One of the girls is disqualified and we are back to the original number of 8 girls. The conspiracy theorist in me is wondering whether someone very traditional simply sabotaged one for the sake of keeping the number the same? Madam Himura  mayhaps? (In my original notes my autocorrect changed that to Hakuna Matata, but I don't think this particular woman lives by that philosophy!)
There is a hidden queen??? Kept hidden for a sole purpose of breeding??? How disturbing!! Also, they say she's not paper but maybe neither was her mother, we do have Lei's golden eyes to consider. Maybe her mother IS the hidden Queen?! Thoughts?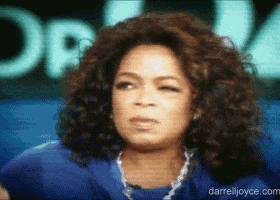 My goodness, her fall whilst walking to the king.
On one hand, you have to admit it's kind of hilarious. On the other hand, I'm terrified that either the king or our Madam will actually punish her afterwards. I hope not! So then we can put this behind us and fondly look back upon it with a giggle.
I think it's interesting how the book inserts these little humorous moments to break the tension and how well, in my opinion, the author swaps between the moods. For example our next event is the first girl, Chenna, getting chosen. The mood shifts so suddenly it adds a certain shock value to it. Very similarly with the playful banter back at Lei's family shop and her getting taken away. It's a very well constructed rollercoaster.
End of day two really leaves me hoping our girl will never be chosen but I know that's a false hope if I ever saw one.
The world the author built has already been established as cruel for the sake of cruelty and unfairness cough cough Bao cough cough. I'm certain it's intentional. Real life is cruel and seldom do people act purely by listening to their rational brain. Do you feel unsettled? I think if you do, the author did it right.
—-
Phew – done! Don't forget to leave your thoughts down below and check your fellow FairyLooters' opinions too! It's all about joining the discussion!
Hope you guys are enjoying the readalong so far! Have you discovered any nice snacks? I'm always down for some recommendations on that front. Are we surprised? Because we shouldn't be haha.
I'm looking forward to your thoughts on this section and I shall see you again tomorrow!
Yours,
G