Photo by @myfriendsarefiction
It's Day 4, baby! It's the middle of our readalong, can you believe that?? It's going so fast!
Do you have any Sunday traditions? For a while me and my boyfriend would have french toast every Sunday. Not sure why we stopped, I should get back on that!
Can I just say how much it warms my heart seeing you guys discussing the book in the comments? I love the conversations you're having!
Today we're reading chapters 17-22, so without further a-do let us get on it! 
Please be warned, the following will include spoilers for Girls of Paper and Fire chapters 1-22 inclusive. Read only if you've finished those chapters!
-!SPOILERS!-
An interesting start to the day, our teacher has a Professor Trelowney moment from The Prisoner of Azkaban! That was quite chilling though, right? All that fire! What do you think that prophecy means exactly? Do you trust it? Time to speculate!
Lei couldn't find her mother's name on the list, which then makes her believe she has been killed and didn't make it to the palace. Might be the case but I still feel like she can be the hidden queen! It must just be me being extra dramatic! It would make for a very good plot device, however I don't wish that fate for her so maybe best to forget this notion.
The king constantly seems so unhinged, almost like Joker from Batman. What was that little talk about the gods being angry about? Punish those who disobey? It's like you can't predict what he will do next because whatever he does doesn't seem to follow any rational thought and his delusional conclusions could lead anywhere! That's one of the scariest types of a villain to me, because how the hell can you counter somebody who doesn't make sense, you know?
Okay chapter 20 is dark. First we have the woman who didn't get her magic fix and is shedding her face skin off, and then the slaves the king is giving away as 'gifts'. How, in his head, is that going to please the gods? See previous point!! (P.S. that skin part is still visually haunting me.)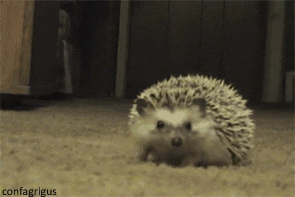 We see Wren with somebody else but she then quickly says there's nobody we should actually worry about, they have their moment!! But Lei runs away. Why Lei, why?!! People do tend to run away from things that could make them happy.
A very interesting point is brought up about the hurtful society's assumption about your love interests, specifically that it's always heterosexual. I'm sure this is a point a lot of LGBT+ community members would say is very accurate. I'm glad this is pointed out.
We learn about Xia family and that Wren is part of them, I don't really know why the noblemen kept her, maybe she'll tell us that there's a resistance already in place and that's what the guard was part of? I can't say that I am surprised by Wren's "secret" as I think it was very heavily hinted towards something like that so I'm glad we have that addressed here rather than later! 
Lei has accepted her mother is dead and says it for the first time, this is a truly sad scene. What a sad note to end our day on! If you still have your mothers around, make sure to let them know you love them <3
Hope you had a brilliant weekend and are nice and rested for the week to come! We got 3 more reading days left, we can do this! I know it's getting darker and darker, and we all know it'll only get worse until things start picking up so let's all send each other good vibes! 🙂 
Best,
G