Photo by @darkfaerietales
Happy Monday! I know Mondays aren't the most loved, but I have come to enjoy them. It's a new start, like a mini New Year every week 🙂 It's the "I'm going to eat healthy & exercise" day before the motivation budges on Wednesday and you end up getting take out. I really hope it isn't just me haha
Do you have any tips on how to survive a Monday and would like to share them? You know, other than coffee.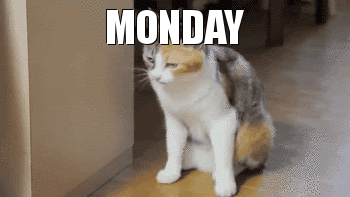 Just before we start discussing our section for Girls of Paper and Fire, I wanted to let you know that we are hosting a Readalong exclusive photo challenge! Which means that every single one of you who has purchased October's Fairyloot and decided to participate in the Readalong can win your next box for free! We really wanted this to be exclusively for those who joined the Readalong!
How to enter?
You really only need to do two things!
Post a picture of Fairyloot's copy of Girls of Paper and Fire on Instagram and tag Fairyloot in it, use #fairylootfire so we can find your posts!
Leave a comment down below sharing your thoughts on this chapter and mention that you have entered the photo challenge, and include your Instagram handle
This is open until the last day of the Readalong and we will announce the winner shortly after!
May the odds be ever in your favour! 
Okay, let's move on to the chapters, which for today are 23-27.
Please be warned, the following will include spoilers for Girls of Paper and Fire chapters 1-27 inclusive. Read only if you've finished those chapters!
-!SPOILERS!-
'I don't want an easy life. I want a meaningful one' 
Guys guys guys! They kiss! Who's doing a little happy dance with me? They both deserve it so much and we have had this slow burn build up for a while, so I say we all deserve to see it finally happen too! Are you team Wren & Lei? Do you think they are a good match? Have you been rooting for them?
'Warmth of the rays seems to indicate that the gods are aware of what occurred between me and Wren.

And some of them approve.'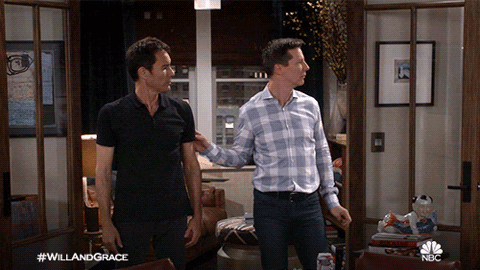 Lei muses over the simplicity of an 11 year old's outlook (in relation to Lill), and I think it's so accurate. Don't we all miss those days where everything seemed so black and white, right or wrong; with no additional nuances? Sure, we have more awareness now and sure, we probably really wanted to be 'grown up' back then, but for a day or so wouldn't it be nice to get back to that blissfully simple way of thinking? I liked that point, a lot. 
Aoki is drifting further and further away and I think Lei is pushing her. Something might backfire here. When she says that 'it could have been much worse' (for Lei after disobeying the king) she somehow seems to insinuate that it's Lei's fault and that she should have let him use her. This makes my stomach turn. It's one thing for Hamura to push the girls to perform, it's quite another to see one of the Paper Girls succumbing to this propaganda of pride to serve. However chilling, it's not too surprising. When you think about it, if anyone would have been influenced by this, it's Aoki: the youngest, purest, and most naive of them all. This can't possibly end well. 
The attack happens. We learn that Wren is a warrior and after some irrational (in my opinion) anger from Lei, after her shock wears off, Wren actually trusts her to reveal even more about herself. This can't be easy on her, I'm sure she was not supposed to tell anyone. Can you imagine giving all this power to someone you have a crush on, this information, if in the wrong hands, could ruin her. Her father's disobedience in orders and in teaching her the art of something the king wanted to banish and erase from history surely is a death sentence.
Hehe, the bath scene.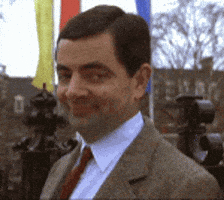 Blue interrupts the bath scene. BLUE, of all people! I feel that she's the most unstable. Especially after she was again refused information on her father for whom she cares, but that seems to be very much one sided. This is dangerous, if she puts 1 & 1 together, I don't doubt she'd use this information to try and win some favours from her father. 
At this point I had a little nagging thought: Has she forgotten about her family? Surely she should go check on those letters??
We have the execution. The king orders people to be dressed in black, which I think is actually a very smart move on his part for what he's trying to convey – disrespect. It's a horrible scene but I loved the strength in the rebellious feeling at the end where Lei decides to be the one to discard him instead. 
Lei hears somebody crying and it turns out to be Blue. I'm hopeful this will be an opportunity for us to bond with her, maybe lend a favour that we can have as insurance later, which I'm still 100% convinced that we will need. It sort of makes me feel horrible for having this motivation seeing that the reason Blue is crying is so unbelievably heart broken.  She says she's the one that's expected to LIKE 'serving' the king, and she cannot refuse it because she has parents that rely on it. And they don't even care to check in. I feel so bad for her. But I love how our 'nemesis' has depth. 
Speaking of friendships, I CANNOT believe what Aoiki just said. I know they argued but WOW. She knows about her and Wren and it might make me eat my words earlier about Blue being the most dangerous with this information. Should we worry she might blurt it out to the king in case that will bring her advantage? Her new goal is, after all, to become a queen.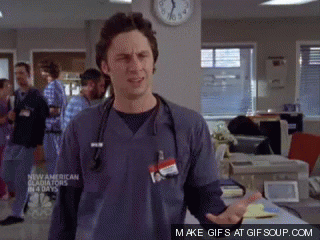 And that is a wrap for today! We only have 2 more days to go! Have you been enjoying the readalong so far? Leave your thoughts down below, chat to each other, and don't forget you can enter the photo competition to get your next box free!
Yours,
G