Photo by @raqreads
Hello lovelies!
Welcome to day 6 of our week long readalong! Almost there now! What are your rating predictions for the book so far? Who's your favourite character?
We still don't know the word in the locket, do you reckon we will? You can tell that I can't let it go haha
We're talking chapters 28-32 today. It gets heavy. Let's get to it.
Please be warned, the following will include spoilers for Girls of Paper and Fire chapters 1-32 inclusive. Read only if you've finished those chapters!
-!SPOILERS!-
We start off with one of the Paper Girls getting caught with a lover, the way she's dragged and marked for life is insane! The whole scene was outrageous, I can't believe anyone would see this as just. Lei speaks up as, I hope, we all would, but the manner she speaks in makes me so anxious! Gurl, you gonna go get yourself punished again and we cannot handle that, mmmkay? She goes and calls the king a "sad excuse of a leader".  We might lose a finger over it here but…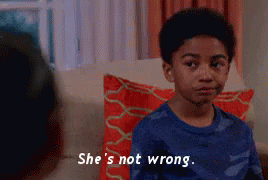 We don't really know much about Mariko, but we do know she's one of the only friends Blue has. The fact that Blue stays quiet during this whole show is a testament to her unenviable situation. Blue is so set to satisfy her father that she would sacrifice her best friend, yet the said father has not reached out to her once during the whole stay. Wonder what she thinks would happen if she suddenly stopped 'playing along'? I would be keen to find out.
Some things that we speculated would happen and now we know for sure:
Lei has known deep down that her letters to her family are going nowhere

She writes for her own benefit to cope with everything
Wren IS indeed involved in a plot to assassinate the Demon King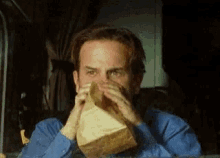 Oh you know, just a small manageable task, no biggie.
—–
Lei is summoned again. This is the chapter we have all been dreading. What made this even worse, for us readers, is that flimsy hope that she will succeed in poisoning him and we will win ourselves a couple more days. Lei has this brilliant, or so it seemed at the time, idea to slip something in his drink, something only she can come up with due to her expertise in herbalism. Because we spend so much page time trying to organise this I really did think it will work. But it didn't.
This scene has been so hard to read, but it isn't supposed to be easy. Something snaps in the king, we have seen the glimpses into his insecurities and paranoia before. I think the more insecure and unsure he gets, the crueler he becomes to compensate for it and fake control. Unfortunately, girls like Lei are there at his disposal for this purpose. They are the easy pray to his cruelty, they simply act as tools to boost his bravado. He whispers to Lei that he has personally issued an order that had her mother killed, and he sexually assaults her.
–Please remember that the helpline phone numbers are listed at the start of this book and if you have suffered from physical and/or sexual abuse, there is help available. —
Considering the state and the motivations of the king, I am not too convinced that what he said was true and still hold hope that her mother will reappear. What are your thoughts?
I know the king doesn't give a second thought to Paper Girls but I wish he knew what he has just done. If Lei was determined to help Wren before, there are no words that do justice to her resolve to end him now. 
After some minor arguing with Wren, she agrees to let Lei be part of the plan and will teach her some self-defence, although we don't have that much time left so I think Lei will not have that much skill where physical battle is concerned. 
Aaaaaand Wren is gone???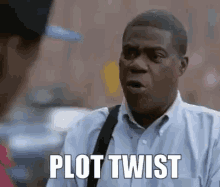 Lei's told that Wren's mother has passed away and so Wren was taken home. I'll eat my FairyLoot beanie if that wasn't the king's doing! (But like, not really. I promise nothing!)
Maybe it's up to Lei now entirely. A furry hand catches us after a while. Guess who? hehe
And that is where we stop for today. Like damn, I hope the worst is behind us!
Thoughts? Feelings?
Cookies???
Yours,
G