Stunning photo by @bloodyherondales
Hey Friends!

Welcome back to day 3 of the readalong! I can't wait to dive into today's section!
But before that, we have our semi hush-hush giveaway to cover before that! What's that? Oh just a chance to get your next FairyLoot for free as a reward for reading! Doesn't really get better than that! And your chances are so good too! We don't really announce this anywhere else as we truly want the person from the readalong to win! If you'd like to try your luck, all you need to do is follow these steps!
Take a photo of our edition of Incendiary!
Include a hashtag #FairyLootIncendiary (very important)!
Do all of this by the end of the 21st of June!
Mention down below in your comment today that you have entered and include your Instagram handle (also super important!)
With that said, I know everyone struggled to stop reading yesterday so let's dive in to today chapters! Today we're reading Chapters 14-18!
Please be warned, the following will include spoilers for Incendiary by Zoraida Córdova Chapters 1-18! Read only if you've finished those chapters!
-!SPOILERS!-
Ren wakes up after her first night in the palace in a lavish bed and can't help but think where the others are currently sleeping. Her thoughts are interrupted when a man walks into her rooms singing at her ?
Leonardo is to be her attendant, help her dress and look her best for the audience with the King. Could he be Illans magpie? Or another spy? Or should he be someone Ren shouldn't trust altogether?
I didn't expect them to be on their way to the King so soon! I'm nervous about what he's going to think and say!
Ren is worried about how she'll react when she sees Castian but she doesn't need to worry as he's not even there.
It definitely seems like the King doesn't initially trust her and puts her through a few tests, but luckily she knows how to cheat her way through them and the King believes she's telling the truth. He doesn't waste time and straight away brings in someone who has betrayed him for her to torture, but she can't do it. I'm glad she managed to come up with a way to get out of it!
She has 12 days to find the weapon, destroy it and kill the prince… Can she manage alone?
I don't know what to make of Leo yet, he convinced the King to trust her but also seems to be a very trusted advisor so could rat her out to he King if she says or does anything wrong… He seems to want to help her though so I just don't know!
How is she supposed to kill Castian if he's never there? Will she have to wait for the sun festival for her chance?
I can't believe how horrible the courtiers are to Ren! I get that she is feared and is thought of as less than them but she's also one of the kings greatest weapons so you'd think that would earn her some respect! But maybe they're doing it out of fear?
I may not like Mendez but I am jealous of his floor to ceiling bookshelves!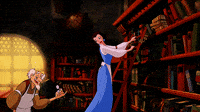 Renata thinks she's going to be trained in the same way she used to be but Mendez instead leads her to the alchemy laboratory where she discovers that the King is trying to duplicate the flowers from Dauphinique to enable them to cease trade with them.
Oh wow! They've found a whole temple of alaman stones! And Mendez gives one to Ren so she can be his eyes and ears in the palace and find the traitor! Could the traitor also be the whisper spy?
Everyone knows that the best way to gain knowledge in a palace is to get in the good books of the servants and this is exactly what Ren plans to do…and it works a charm! Servants can't help but spill gossip and Jacinta is more than happy to tell Ren that she is the one that strips Castians bed, so that is who Ren really needs to befriend!
I am glad that at least some people in the palace are being nice to her and I love how many secrets she managed to find out in just a few days, even if they aren't all that helpful!
Oh what happened to the other Moria?? And the same thing happened to the last Robari?? That seems very strange.
Yay Leo has let her go to the party and there's wine involved…this should be fun!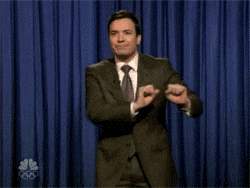 Ren wastes no time in searching out Jacinta and finds her asleep…the perfect opportunity to search through her memories.
Lady Nuria was once engaged to Castian?? I wonder what happened to stop the engagement and how she came to marry Judge Alessandro?
And once again, Leo steps in and saves Ren from Alessandro and once again Ren suspects him of being the magpie…but then makes a mean comment about the whispers…I really don't know what to make of him!
So the engagement ended because Castian found Nuria with someone else in her bed. But then he fought for her to keep and her land and and titles when others wanted her tried for treason and excommunicated! Why would such a bad man, as we've been told, want to help the woman who betrayed him?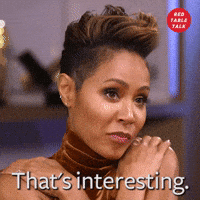 Oooo Ren thinks perhaps the materials for the weapons came from Lady Nuria's homeland and that's why he wanted to keep her and her family on their good side!
She's been left alone! She finally has her chance to sneak into Castian's rooms and search them! I wouldn't even know where to start and it doesn't seem like she's going to find anything…until she realises the prominence of the portrait of Castian's mother. And there it is, a hinge in the frame! And behind it, a hidden vault.
Oh no, Leo has found her in Castians rooms, but he's not going to tell Mendez??
And Nuria has been keeping in contact with Castian through Leo and is now back at the palace!
Ren seems to think Mendez placed alaman stones around the palace to spy on Castian but now the stones have gone missing…could the one in his vault be one?
Lady Nuria doesn't seem to mind at all that Ren is a Moria and even stands up to her against one of the other lady's! I must say I kinda like Nuria!
Ooo what memory could be so bad she'd want it gone?
Wow so Castian was actually nice and sweet once! But came back from Riomar a completely different man and suddenly didn't want to marry Nuria anymore!
And they kept mentioning secret rooms…could he be hiding the weapon in one of those?
---
Things are getting exciting now! There's something weird in the fact that Castian, who we've constantly been told is horrible, was nice to the woman that betrayed him but I can't figure it out! Any thoughts?
I'll see you tomorrow!
Amy