Gorgeous photo by @paperfury
Hello Fairy Family!
I hope that you're all loving the readalong so far! It's now day 3 and things are really speeding up.
But before that, we have our secret giveaway! What's that? Oh, just a chance to get your next FairyLoot for free as a reward for reading! Doesn't really get better than that! And your chances are so good too! We don't really announce this anywhere else as we truly want the person from the readalong to win! If you'd like to try your luck, all you need to do is follow these steps!
Take a photo of our edition of Jade Fire Gold
Include a hashtag #FairyLootJadeFireGold (very important)!
Do all of this by the end of December 22nd.
Mention down below in your comment that you have entered and include your Instagram handle (also super important!)
Good luck!
Ok, let's get reading!
---
Please be warned, the following section will include spoilers for Jade Fire Gold by June CL Tan, from chapter 17 to chapter 27. Please only read on if you've finished this section!
-!SPOILERS!-
We're joining Altan in the capital, with Tang Wei and Linxi in their safe house. Linxi's giving Altan an update on the Life Stealer, including giving Altan her name! Altan responds by saying 'it's a pretty name. Unfortunate that it belongs to the most dangerous person in the world.' in the WORLD? That's a heavy statement for sure!
Altan tells Tang Wei and Linxi of his horrid plan to use Grandma Jia as bait/levereage!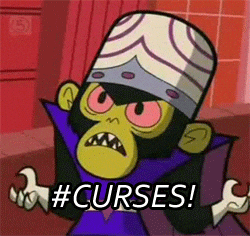 At least we know Linxi believes in Ahn, and her goodness. Tang Wei things Altan's going too far as well… Hopefully they can convince him Ahn isn't evil.
Altan's fear stems from what his great grandfather (another Life Stealer) did, so it's understandable why Altan feels so much responsibility to make sure another Life Stealer doesn't go down the same path, but with his fear to protect his nation he's definitely forgetting that not all people are the same! Tang Wei, his Shīfù and Linxi all try to convince him otherwise. Hopefully he'll listen to his Shīfù since he's kind of a father figure to Altan.
It's a real predicament! Everyone's telling Altan Ahn really isn't so bad… but then adding that pressure on him like 'oh, just a heads up, we don't THINK she's bad. Buuuut just in case she is, don't forget you're legit the only person who can stop her…' This is hard for Altan.
Altan, relax for the night, enjoy the puppets. You need a break!
Altan's break is short lived when he bumps into none other than… Ahn, Life Stealer! Will he connect the dots? He's so smitten with Ahn! Surely he won't want to hurt her once he realises it's her.
Uh oh… Ahn has asked Altan to help her with a very drunk Tai Shun. Here's hoping he's too drunk to realise Altan is his supposedly dead cousin, Jin.
Nevermind, no such luck! Well. This is awkward, isn't it? Thankfully, Ahn's there to pretend Tai Shun is just drunk and missing his cousin and Altan can nod and play along.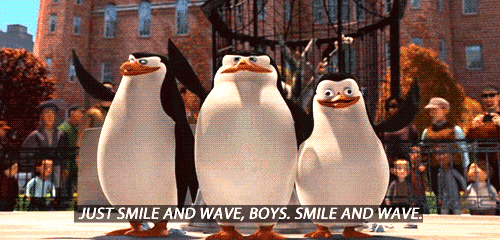 MIC DROP MOMENT. Linxi's name dropped. Altan knows 'mysterious bazaar girl' is the person he's wanted to kill for, oh I don't know, his entire life? AWKWARD.
Turns out, everything Tang Wei, Altan's Shīfù and Linxi said earlier has gone in one ear and straight out the other, Altan's still hell bent on killing the Life Stealer, even knowing it's Ahn, the girl he's evidently crushing on. *cue the violins*
DRUMROLL!!! Ahn REMEMBERS. She remembers everything! Her father is evil, and wanted to use her for her magic. And, as if using her wasn't bad enough, Ahn's father is the head of the Diyeh priests… now that is a plot twist if I ever saw one!
From one plot twist to another, an old friend of Altan's is adamant he won't let Altan kill the Life Stealer, and it's none other than Leiye! Does this mean he's on Ahn's side? Can we trust him?
Poor Ahn has been imprisoned by her own father. So much for a happy family reunion!
But hold on, who's this? Leiye! With some food for Ahn and a carefully concealed note telling her to stay awake. Rescue mode: activated!
And her rescuer, is none other than PAUSE FOR EFFECT Altan! Well, here's hoping Leiye convinced Altan not to kill Ahn or this just became a very sticky situation.
Altan's convinced Ahn, he's just doing this for the money Leiye is giving him, but we know Leiye isn't actually giving him anything, right? What IS Leiye's plan that it made Altan drop his plans and follow Leiye's. Very mysterious!
Altan and Ahn are under attack, and Ahn is using her power to control Altan? Or is that HIS power? And a mysterious masked man has given Ahn something… judging by the mask colours it has to be Leiye! Is it something to combat the impact using her magic has on her. After all, Altan doesn't seem so good and ONE of them has to be healthy right?
Altan's awake!
"Your eyes are so… beautiful" so I know he's ill, and all kinds of sleep deprived and maybe slightly delirious, but my heart just did the thing the Grinch's does at the end of the film.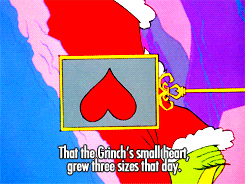 Despite that… Altan still thinks how the world would be safer without the Life Stealer, without Ahn. But she's so good hearted! She doesn't want to hurt people. Why can't Altan see that?
Wait, are we having a breakthrough? Altan says Ahn is someone he can TRUST. Trustworthy people don't take down the world Altan, Ahn is good!
Ahn just caught Altan red handed flirting! He's so embarrassed. She really got him there!
My cackling is short lived as we discover that Ahn's father is recruiting CHILDREN for his army. Children!!! This is heartbreaking!
---
I feel like we've ended on a sour note, I just hope Ahn and Altan can save the empire before it goes to war, with children at the helm!
Well, we're over halfway through now! I hope you're all enjoying this as much as I am. I'll be back tomorrow with some more thoughts on Jade Fire Gold.
See you then!
Love,
Shannon