Stunning photo by @mummyisreading
Hello FairyLooters!
It's day 1 of our readalong of Kingdom of the Wicked by Kerri Maniscalco and I can't wait to get into this one!
Before we get into today's first chapters though, how are we all doing? Read anything good at the weekend? Let's catch up in the comments!
Alright, now that we're all caught up, let's get on with the readalong!
Today, we start from Chapter 1 and we will be reading to the end of Chapter 9! Grab a beverage of your choice and some snacks and snuggle down for a reading session and then join me in the comments to chat about it!
Please be warned, the following will include spoilers for Kingdom of the Wicked by Kerri Maniscalco Chapters 1-9! Read only if you've finished those chapters!
-!SPOILERS!-
Such an incredible atmosphere is created from the first page with the storm brewing and the seven ruling Princes of Hell apparently about to come looking for Nonna or whatever was stolen from the devil?
And the little witches helping with the chanting a protection spell to try and trick the devil which seems to work!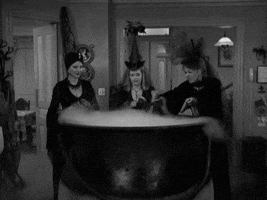 Oh wow the Princes are so corrupted by sin that they can only walk the earth in darkness!
Uh oh, the twins have gone ahead and done the one thing they were told not to do and brought their two amulets together! I wonder if Vittoria can also see the auras around people, or maybe she gained a different talent?
That was such a atmospheric prologue and it really set the scene for the book! I'm so excited to dive in now!
Nonna is worried about Vittoria as she's been sneaking out and tonight is a full moon and she's still not back but Emilia seems to think she's overreacting!
I'm already hungry with all the talk of food, maybe I should grab some more snacks!
Oh no, some witches have been murdered nearby and apparently the wicked are out to collect a blood debt which is what has Nonna so on edge!
Oh wow she does not hold back ? telling Emilia she'll end up dead if she goes to cook at the monastery.
Emilia distracted by Antonio? Nope doesn't sound like it at all ?
I love the thought of a young Emilia using a truth spell on Antonio to see if he liked her…I feel like it's something we all would do if we could? but Nonna is so savage! I guess she is just trying to protect them! 
Oh no, a demon or a witch hunter has found them in the monastery?? Orr just Vittoria ? she definitely seems like the rebellious and mischevious twin!
The monastery sounds like such a creepy place at night and I definitely wouldn't want to be wandering round there alone at night!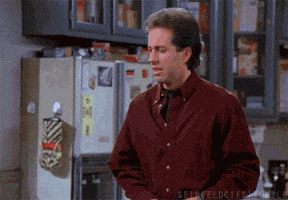 Oh no, Emilia don't follow the buzzing! This is where I'd be awful in a book cos I'd be like nope this is creepy I'm out ?
Hmm something tells me Emilia isn't quite right about the man's intentions…eww he's tasting the blood?!?
Ahh but why reveal yourself Emilia!
Oh no it's Vittoria!! We knew it was going to happen but I'm still so sad about it! She was so full of life and just enjoyed being silly with her twin ?Oh wow and her heart had been ripped out!? I wonder what that was about! It's a very violent way to die!
Anyone else think Emilia isn't imagining the voice or the fog ?
"A good book was its own brand of magic…" She's got that right!
Nonna wants her to give up and find acceptance about Vittoria's death but Emilia wants vengeance and can't stop going over the details of the room where Vittoria was murdered! The weird thing is definitely her missing cornicello! Why would someone want to take that and only that? Well and her heart…
Ooo Vittoria's diary! Surely there will be something in there that could be a clue as to how she ended up at the monastery that night? But it's sealed shut ? what was Vittoria up to and how bad was it that she went to such lengths to keep her secrets!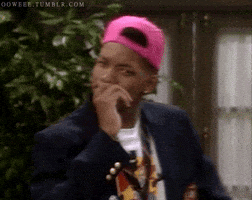 Her diary stinks of the Wicked and hidden under the floorboard was everything needed for summoning spell! Oh Vittoria what did you get yourself into!
Emilia plans to summon a demon and ask it to open Vittoria's diary and then use the knife to find the man that killed Vittoria, I'm sure that's a solid and definitely not dangerous plan… And using your own blood sounds like a great idea Emilia!
Ahh by using the dagger she had thought belonged to a human man she had actually summoned one of the Wicked!! Uh oh…do we think this is wrath then??
---
Wow! Anyone else already so invested in this story? I'm so excited to see how it's going to go with the demon!
Let me know all of your thoughts so far and I will see you tomorrow!
Love,
Amy