Stunning photo by @queen_of_antagonists
Hello Everyone!
It's day 4 of our readalong of Kingdom of the Wicked by Kerri Maniscalco and I'm so excited to dive back in!
But before that, we have our semi hush-hush giveaway to cover! What's that? Oh just a chance to get your next FairyLoot for free as a reward for reading! Doesn't really get better than that! And your chances are so good too! We don't really announce this anywhere else as we truly want the person from the readalong to win! If you'd like to try your luck, all you need to do is follow these steps!
Take and post on Instagram a photo of our edition of Kingdom of the Wicked!
Include a hashtag #FairyLootKingdom (very important)!
Do all of this by the end of the 13th of December!
Mention down below in your comment today that you have entered and include your Instagram handle (also super important!)
Alright, with that said, lets dive into todays chapters! Today we're reading Chapters 29-38!
Please be warned, the following will include spoilers for Kingdom of the Wicked by Kerri Maniscalco Chapters 1-38! Read only if you've finished those chapters!
-!SPOILERS!-
Wrath and Emilia head off to meet the real messenger after not learning so much from the previous one but Emilia overhears them talking about her! Wrath I am shocked ?? he better not double cross her or I will be maaad!
Hmm wrath cutting off Anir has me thinking that he's hiding something! Why so many secrets Wrath hmmm!
Ooooo Wrath wants to use Valentina as bait! I guess it could help draw out the hooded person maybe??
Ahh don't you just love when a book title is used in the book! It feels so satisfying for some reason!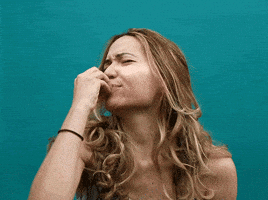 Whaaaat Valentina is already dead! But how? They literally just learned the name of the next potential bride how did someone get there first!
THE MARRIAGE BOND EXCUSE ME!
Omg so the spell that Emilia has used to bind Wrath to her, the protection charm, was to bind them together forever in holy matrimony oh my god!
So she's basically betrothed to a prince of hell wow
Ooft and she's dismissed him…Emilia you're doing great hunny but I think you might need a lil bit of Wrath's help if his brothers are involved!
Ah so the tattoo is part of the marriage bond!
Uhh the last consort was killed the exact same way as the 5 witches have been…do they also not know who killed her and would it be the same person?
The first witches daughter fell in love with Pride and from there the star witches were created!!
We finally learn that wrath wants to break the curse and give Pride his full powers back as the gates of hell are weakening and lesser demons are escaping!
Ahh Emilia is running basically for her life from the demon but where on earth has Wrath gone! Surely as a prince of hell there's something he could maybe do to help??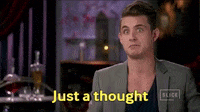 I spoke to soon, he stabbed the demon in the heart and saved her life but he definitely took his time ?
Another dead-end ?apart from the symbol maybe if it was the one Vittoria drew!
Oh nooo but someone/something has ransacked her room and stolen Vittoria's diary and destroyed everything else!
Pride works fast! He's already got somebody else lined up to make a deal with! Hopefully this time they'll be more successful in getting to her!
Uh oh but wrath left without her…Emilia is not gonna be happy about that!
Emilia tried to use Vittoria's cornicello to find her own and hopefully Wrath and the other witch but instead finds something else…a bonfire party that she can't seem to draw herself away from! There's definitely something otherworldly going on here!
Yaaay Wrath came and found her! Omg the way he said "if you still want to rip your clothes off when we get home, we can discuss it then" ? I can't deal!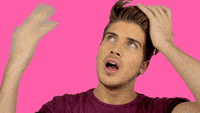 Of course she's being affected by Lust! Should've guessed it was his turn to show up! It's incredible how quickly the mood changed and all of her emotions just switched when Lust clicked his fingers and dropped his control over her! So much power!
Ooft yes wrath! Stab him and send him back to hell ?
Oh wow I didn't expect the affects to last so long! She cares for nothing, not Vittoria, not the curse, not even eating! But the way Wrath is looking after her has me soft!
He even set up a witchy ritual to help her feel normal again!
Could Wrath… care for her? Just the way he's teaching her how to resist the powers of the princes…it's so wholesome!
Is anyone else wondering what Emilias parents are thinking? She's just disappeared for weeks!
Of course she's gonna go out when he told her not to ?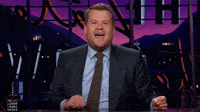 Uh oh, Claudia sounds like she's lost her mind, she's not making any sense! Ohh Emilia thinks she must be stuck between realms! But what dark magic did she do for this to happen?
"He shouldn't be able to leave…" Who do we know that can't leave? Pride…is he here??
It's strange for Claduia to mention Domenico no? Was it just because she saw him or is he involved in something? So many questions!
Omggg she was being followed by a vampire who seems to be working for envy! Oh no, they got to Claudia and got her to take down the defences around Emilias house and they have her parents!
---
I think I need a minute to process everything that just happened! That was insane but in the best way!
I'm so excited to hear all of your theories as they have been amazing so far!
I'll see you tomorrow for the final chapters!
Love,
Amy