Beautiful photo by @lostinbookworld
Hello Fairy Friends!
Today is day 1 of our readalong of Master of One by Jaida Jones & Dani Bennett and I'm so excited to be reading this one with you all!
Before we begin, how have you been? And how has your reading been going so far this month? Did you read any good books at the weekend? Any new favourites you'd like to share? Let's chat in the comments!
Okay, now that we've had a little catch up, let's jump on into the readalong!
Today we will start from the prologue and read up to the end of Chapter 18! It's time to get nice and cosy for a reading session so grab a blanket, a beverage and some reading fuel (a.k.a snacks) and let's get started! Once finished you can join me in the comments to chat all about today's section!
Please be warned, the following will include spoilers for Master of One by Jaida Jones & Dani Bennett chapters 1-18! Read only if you've finished those chapters!
-!SPOILERS!-
Wow, what a beginning!
We open up with quite the alarming scene, no? Tomman Hail of House Ever-Loyal has made some kind of discovery, one dangerous enough to mean his death at the hand of the Queen's Guard…
After witnessing the brutal slaughter of what seems to be his entire family, Tomman would still rather die than give up this secret information to the sorcerer. Ultimately sacrificing himself to keep that knowledge safe!
What did he discover and why is the Queen so desperate to keep it hidden? The scene is set and I'm already so intrigued!
We meet Rags, a cheeky thief who has been in a cell in the dungeon for sixteen whole days! If the Queensguard aren't hauling him in for torture and questioning, where are they headed?
Okay, I hope he isn't meeting the Queen, anyone else getting major bad vibes about her already? Could she be the villain in this story?
Oh no, more bad vibes, he is to meet with two men, one a Nobel and the other a sorcerer which judging from Rags' reaction isn't…good.
"We'll only kill you if you don't agree to our proposal."
"I agree to your proposal,"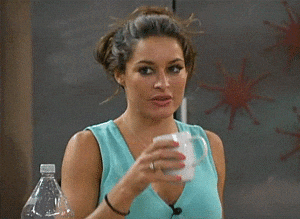 I may be slightly in love with Rags already!
Ooh interesting! The sorcerer wears a cloth over his mouth and nose but it doesn't stir with his breath, is he maybe undead? Ah this is the dude who slaughtered the Ever-Loyal family in the prologue, yeah this doesn't seem good for Rags 😬
They want him to steal something for them! The vault job was a test, one that Rags apparently passed, Rags is in trouble here!
We learn about the destruction and rife poverty in the city all due to the Queens mining which has caused sinkholes to develop. I wonder what she is digging for, what does she seek?
Oooh the Lost-Lands sound cool, are they really just a legend? The thought of the fearsome Fae ready to enact their ghostly vengeance against the sorcerers sets Rag's hair on end. Yeah they sound pretty terrifying in those stories, I wonder just how true those are? Nevertheless I'm excited to see how this expedition goes!
Oh god turns out he wasn't their first choice and six others have already tried and failed.
Hold up this Mirrorcraft magic is truly terrifying! Rags will have to obey Morien until he decides otherwise and when he's no longer of value, the sorcerer will kill him…yeah I'd probably pass out too!
So Morien is an interesting character, he looks no older than a man in his early twenties. Is he perhaps immortal, being kept alive by his sorcery? Or could Morien really be Fae perhaps, what are we thinking?
I love how Rags is consistently questioning if he can steal the things around him 😂
Okay so the first test didn't seem too difficult but how is he going to get across this chasm?
Anyone else getting Indiana Jones vibes right now? Brave of him to use the vines considering they may be murderous. Luckily the vine he chose didn't try to kill him. But wait..maybe he shouldn't have touched that.
Yeah he shouldn't have touched that…
Poison arrows-a classic booby trap!
A new corpse, not a Fae this time and a magical maze of mirrors?! This setting is so creepy! Being murdered by your own refection?! This is like something straight out of a horror movie.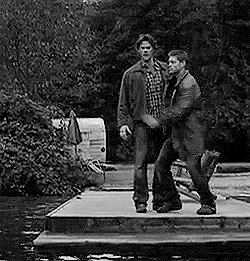 An interesting thought! Do we think the sorcerers killed the Fae to steal their magic for themselves?
And now he's hearing the voice of his dead friend at door eighteen!? Wow, that's some psychological torture right there.
We have a coffin folks! His hands perfectly fit the grooves in the lid, it shatters and….it's a living Fae man!
Is Rags right to be suspicious of Shining Talon? Are the Fae as deadly as legend says? I must admit I love how Shining Talon hates Morien and calls him 'lying one'
Turns out the weapon they seek, the Great Paragon, was "Built as a gift of alliance, given by the Fae to humans, only to have them turn it against them"…ouch! No wonder Shining Talon hates sorcerers.
Ooooh so the first fragment takes the form of a metal lizard?! One is just the first fragment of the Great Paragon and is impatient to meet her master, the title now makes sense folks!
What do we think about Rags being the Mater of Five? Is this another stalling tactic, a way for Shining Talon to keep rags safe as long as possible? He does have the metal ball from the coffin so I have hope!
Thankfully there can only be one of each master per generation so hopefully this will stop Morien from killing Rags, *Crosses fingers*
---
It's time for them to leave the ruins and find One's master, but who will that person be? Will Rags and Shining Talon be able to get out of this sticky situation they're in? Will all the fragments form to be lizards? I have so many questions! I'm so excited to continue to find out more and I hope you are too!
Let me know your first impressions and thoughts down below and I'll see you tomorrow!
Love,
Codie