Stunning photo by @novellybookish
Hello Friends!
I hope everyone has been enjoying the readalong so far! It's now day 3 and I for one can't wait to dive back in after yesterday's section!
But before that, we have our semi hush-hush giveaway to cover before that! What's that? Oh just a chance to get your next FairyLoot for free as a reward for reading! Doesn't really get better than that! And your chances are so good too! We don't really announce this anywhere else as we truly want the person from the readalong to win! If you'd like to try your luck, all you need to do is follow these steps!
Take a photo of our edition of Master of One!
Include a hashtag #Fairylootmaster (very important)!
Do all of this by the 15th of February!
Mention down below in your comment today that you have entered and include your Instagram handle (also super important!)
Okay let's get started everyone!
Today we're reading chapters 39-56!
Please be warned, the following will include spoilers for Master of One by Jaida Jones & Dani Bennett Chapters 1-56! Read only if you've finished those chapters!
-!SPOILERS!-
Oh wow the introduction between Inis and Two was SO touching!
"Just because these things had been taken from her didn't mean they had ceased to exist. Or that she'd ceased to long for them"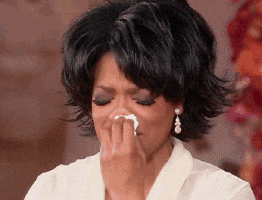 Inis' violent and defensive reaction to Cab completely makes sense, she was trying to protect Ivy! At least Two has managed to convince her that Cab isn't her enemy, for now?
"Surprise! You've got a fae- entwined destiny. And a really big cat."
Classic Rags 😂
Oh there's Morien again, just in time to wedge a shard of magical glass into Inis's heart. Oh no he can keep tabs on them through the shards in their chests, there goes any secret planning then!
Anyone else feeling bad for Cab right now? He fled the Queensguard just to wind up back where he started. Oh no, Cab is down!! I didn't see that coming!
WOOOOW Morien is freaking scary He just killed 22 masked resistance fighters in one swoop!!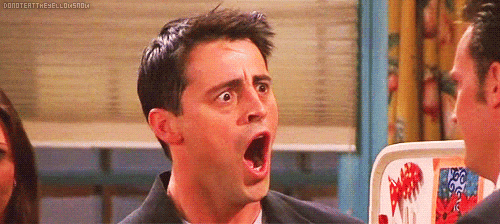 Ah crap Cab and One are gone. Were they both kidnapped by the resistance?
Oh Inis can see through Two's eyes as well? That's so cool!
Rags is starting to care about the others, by trying to draw Morien's irritation he hopes to spare the others his wrath. He's taking one for the team and possibly softening towards the others?
But this comes at a high price as he's attacked with more shards of mirrorglass! I didn't think I could dislike Morien more than I already did, poor Rags man. Well at least Rags and Shiny are growing closer!!
So Cab wakes up to find the mirror glass removed! A very interesting development and gives us some hope for the others, no? Wait…we have another living Fae as part of the resistance?!
Two makes the weapon sound insanely powerful but the only way for Two to protect Inis is to keep her in the dark. I need to know more! Do you have any theories as to what the great Paragon can do?
Inis and shining talon are now forming some kind of alliance here, bonding over their grief. Anyone else hoping for a possible found family to develop?
Somhairle is doing some digging and has found himself entangled in courtly intrigue! He knows something is up here, the question remains what is the Queen searching for in those tunnels?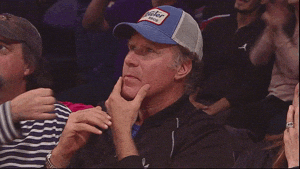 Okay we meet the few members of the resistance there seem to be left! Sil's talents as an Enchantrisk could come in very handy for our gang, I hope we learn more about the Fae and their different types of magic abilities!
Wait shining talon healed his hand? He can heal too? What more can this guy do?! They are holding hands! *internal screaming*
My heart is breaking for Rags as he and Shining Talon open up a little about their pasts. We finally learn about Dane but I can't help but be curious as to the full story. Does Rags maybe blame himself for his friend's death? Is this why he won't allow himself to get close to Shining Talon?
The blindfolds worked? YAY! This will come in handy!
Loving the trickery, the more we learn about fae magic the better!
Oh interesting, did something happen between inis and Laisrean? Okay creepy mirror alert! Morien is messing with her, ugh I hate this guy.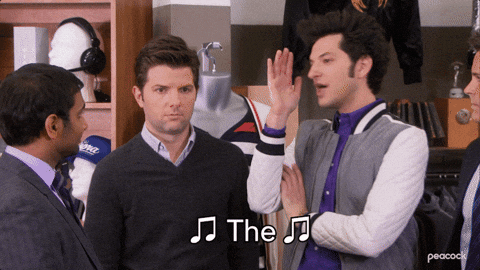 The plot thickens! Turns out the Queen's sorcerers have been bleeding the Fae dry for decades in their attempts to find the Great Paragon. Expanding her mines to seek out more fae to torture. The way she has been draining those fae children to prolong her life?! And I thought Morien was the worst!
Ah so it was Tomman who saved Sil! And it was Captain Baeth who leaked the details of their plan back to the sorcerer and Queen.
Cab has joined the resistance, yay!
AAAAHHHH Rags fell asleep on Shining Talon! What does this mean?! Do you ship them as much as I do?
Oh no Morien is at it again with the psychological torture mirror trick. But Shining Talon destroys the glass with just his hands, can't you see he genuinely cares for you Rags? 🤦‍♀️
This book has so many great one liners, I present;
"Trees," Shining Talon said, "do not like to be hugged."
Oooooh it's happening! The carousel of course! Oh and Somhairle's crutch forming to patch up the wing, a nice touch! Three had been with him this whole time and an owl makes perfect sense for the prince too, no?
So Somhairle is now part of the gang and in on the plan. Plus we have a new fae who can remove those pesky shards, do we dare to hope? Will the prince's plan to convince Morien of his fragility work and will he remain un-mirrored?
---
We've got two more days left of reading and I can't wait to find out what is going to happen tomorrow! Please let me know all of your thoughts in the comments!
Love,
Codie