Beautiful photo by @myfriendsarefiction
Hey Fairy Friends!
Welcome to day 2 of our Readalong of Once Upon A Broken Heart! I hope you all enjoyed yesterday's chapters and are ready for more!
Today we're reading from chapters 11–20! Let's goooo!
Please be warned, the following section will include spoilers for Once Upon A Broken Heart by Stephanie Garber, from chapters 11–20. Please only read on if you've finished this section!
-!SPOILERS!-
The section begins with Evangeline and Marisol travelling to the Magnificent North and meeting Frangelica—their guide for the duration of their stay. As they pass under the arch to the North, Evangeline hears whispers, though she dismisses it as nothing (but it is definitely not nothing). They soon reach Valorfall and are both besotted with the place (as am I! I want a dragon and a cute storefront on the sea). And after docking, they're greeted by something too familiar: a gossip sheet known in the North as The Daily Rumour (but authored by the same person as the Whisper Gazette). However, the words written about Evangeline are positive, ending the piece with the assurance that she is who he would bet on to take the Prince's hand. And to be fair, Evangeline is amazing so I definitely agree with the gossip's conclusion!
While on their way to their residence, Evangeline's wrist starts to burn where the marks Jacks left on her wrist reside. Soon, however, she is swept away in the excitement of Nocte Neverending and attends her first event: a dinner with the other ladies competing for the Prince's heart. While milling before the event, Evangeline spots Apollo, posing for a portrait without his shirt on and also meets LaLa (another one of the girls competing for the King's hand), who tells her more about Apollo and his brother Tiberius—they had a falling out and the latter is not welcome at the festivities. It's not long before she feels a cold spike travel up her spine and turns to find none other than the Prince of Hearts crashing the party. Well, Evangeline may not be happy to see him, but I most certainly am…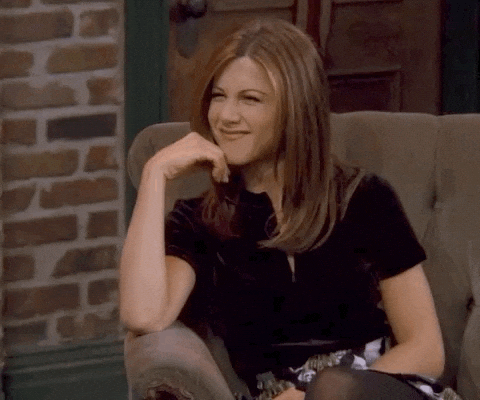 LaLa spills more rumours to Evangeline mostly concerning Jacks and how he had his heartbroken by a princess in the south: Donatella—(um, who else is loving these crossover moments with Caraval? Because I am!)—and when the two depart, Evangeline soon finds herself in Jacks' rather condescending company. The two are soon locked in a heated exchange in which he calls her 'Little Fox' and gets hers (and our) hearts racing. Wanting to supposedly help Evangeline capture attention, Jacks dances with her to make Prince Apollo jealous (despite the fact Evangeline doesn't want to make him feel that way) and while she's distracted, he pricks his own finger and marks her mouth with his blood. Jacks presents Evangeline with a choice: she must kiss the Prince using the magic now sinking into her lips or she will die.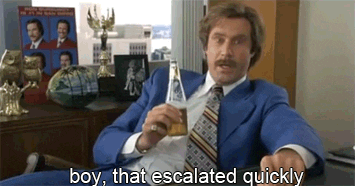 After the dinner, Jacks leads Evangeline to meet the Prince, but when they're left alone Evangeline finds herself asking the Prince questions about Jacks, which she fears shows an interest in him (though of course she is absolutely not interested in him. Not. At. All.). But before long, Evangeline senses discomfort and a lack of confidence with the Prince and when she sees Jacks smirking at her, she know she doesn't want to die: she kisses the Prince. When she pulls away, at first, nothing seems to happen. But then the Prince pulls her back in for another kiss and keeps kissing her, until Jacks steps in and whisks her away with a concerned expression on his face and Evangeline wondering what magic her kiss (and Jacks's blood) cursed Prince Apollo with.
Whispers begin to follow Evangeline, now known as the 'wild card' in the Nocte Neverending party. While out with Marisol, she notices one of the broken hearts on her wrist has disappeared after her kiss with the Prince. Marisol goes off to find recipes leaving Evangeline to wonder Valorfall alone. While browsing a bookshop window, she meets the soldier she saw at the arch that led to the Prince's dinner party who gives her a warning not to wander at night. Seems a bit of a creepy dude, but feel like he may be important later?
When Evangeline manages to get home, after getting a little lost, she dresses for the ball with Marisol. But before they can leave, a note is shoved under the door of their room: a copy of The Daily Rumour, outing Marisol as the Cursed Bride. Despite Marisol's protests, Evangeline manages to persuade her to attend the ball, though when Marisol 'accidentally' touches a flower on her dress and it comes away, she does question whether the move was on purpose. Suspicious, before the carriage departs for the ball, Evangeline sneaks up to their rooms to find out exactly what Marisol was planning on doing with the recipes she'd found, when she is interrupted by Marisol. I do feel bad for Marisol at this point but I can't help but think something isn't right…
They attend another Nocte Neverending event—this time a ball, in a ballroom lined with doors with words adorned like: love, chance, mystery and adventure. It sounds absolutely divine! They soon stumble upon LaLa who introduces them to Kissing Chess, a game which sounds like an excuse for people to kiss as much as possible.
Soon, Evangeline spots Jacks—and worries over how she will introduce him to Marisol if he comes over—before her thoughts are interrupted by the arrival of Prince Apollo. Dismissing tradition, the Prince announces that rather than dance with five girls that evening he will only dance with one. And though Evangeline thinks it will be her, the Prince chooses another girl much to Evangeline's (and our) disappointment. Feeling a bout of self-pity, Evangeline retreats to the side of the room, but is soon grabbed by someone who looks exactly like Prince Apollo and who actually turns out to be THE Prince Apollo AND who proposes to her right then and there. And Evangeline's answer? Of course, it is yes!
The next morning, Evangeline feels like her life is a dream. When Marisol brings her tea, she expresses how happy she is for her and Evangeline's suspicions about her stepsister begin to ease. But then a new threat emerges when Marisol tells her who she danced with: Jacks! After much discussion, they are interrupted by Prince Apollo who has come to check Evangeline is safe after reading a concerning piece in The Daily Rumour. Evangeline asks the Prince to stop the gossip column from writing anything more about Marisol and the Prince tells her he will do it as long as she moves in with him…
---
Well THAT was dramatic! And so much happened too. What do we think so far? Has Evangeline found her happily ever after? Or is there something else at play? And what do you think will happen next? Let me know down in the comments below, and I can't wait to read more with you tomorrow!
Love,
Tash