Thank you to @rebireads for this stunning photo!
Hi Fairy Friends!
Welcome to day 2 of our readalong of Only A Monster! I hope you all enjoyed yesterday's drama and are ready for some more monsters!
Today we're reading from Chapter 6 to the end of Chapter 10. Grab a some snacks (hazelnut Dairy Milk chocolate optional) and let's dive IN!
---
Please be warned, the following section will include spoilers for Only A Monster by Vanessa Len, from chapters 6 to 10. Please only read on if you've finished this section!
-!SPOILERS!-
So we're joining Joan and Aaron, as they run from Nick and his hunter friends. I wonder what they'll do.
They find a place to stay, it's not as suave as posh Aaron Oliver is clearly used to!
He acts grumpy… but something's telling me Aaron isn't as bad as the rest of his family. I'm sensing goodness here! He might expect fluffy robes, but he's not above fishing out the first aid kit to try and help Joan – even though she's from an enemy family.
Ooooh so the Oliver power is that they can sense powers? Or just sense monsters? Regardless, Aaron knew Joan is a monster and that she's new to travelling. Interesting! What's also interesting is that Aaron is staying with Joan out of obligation? He thinks he's in her debt since she saved his life and even when Joan says they're even… he won't accept it?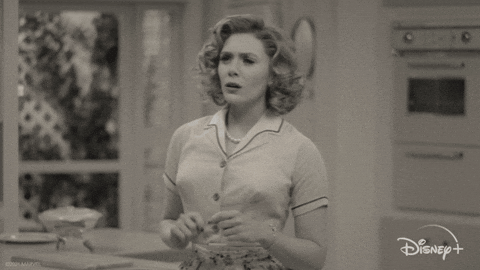 Aaron tells Joan they have to leave in the morning. As in leave time not just the hotel… Does this mean we're going to see Joan steal time from people? While Aaron sounds like he's just trying to escape, Joan wants to go back with the intention of warning her family to change time. Why wouldn't Aaron want to do the same? He lost his family too! Something's strange here.
I'm feeling kind of torn on Aaron… he says he's staying with Joan to repay a debt, his family are horrible, he's stuck up… but then he helps Joan when she's hurt and gives her the opportunity to call her father because he knows they're leaving this time and she'd want to say goodbye. Is he good? Is he bad? What are your thoughts?
Joan calls her dad and it probably comes as no surprise that I am an emotional wreck. Goodbye's, no matter how fictional, always wrench my heart in two. Poor Joan.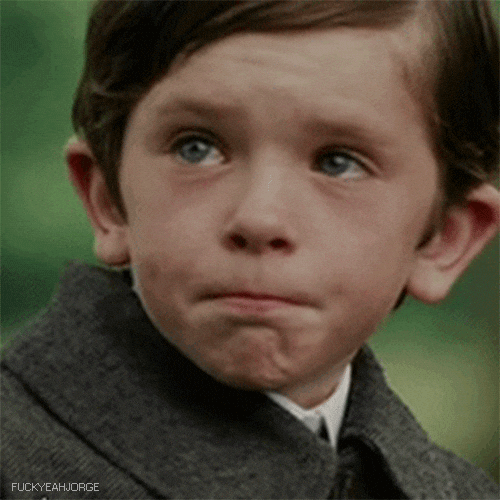 So "The Pit" Aaron mentioned earlier is Buckingham Palace???? I feel like The Pit is a bit of an odd nickname for a palace but I'll roll with it. Joan and Aaron are here to steal time… Again I feel like Aaron can't be all bad otherwise he'd just steal twenty years off one person, regardless of how that would affect them? Not that snipping weeks away from multiple people's lives isn't still pretty bad… I'm conflicted ok??? This time-travelling stuff is SO cool but the cost is SO huge! I don't know what to make of it!
The image of stuck up Aaron Oliver pretending to be a tourist snapping selfies and bumping into people is SO WEIRD. I feel unsettled.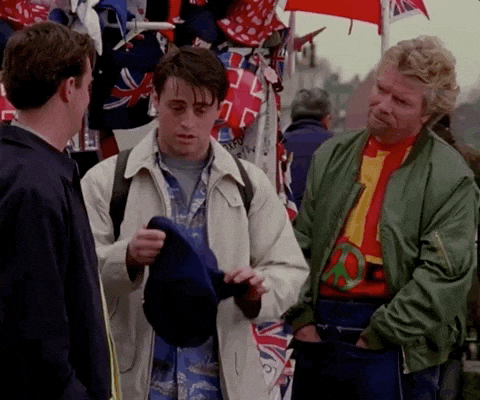 It's also so unnerving that they're intentionally accidentally (does that make even make sense?) touching people's necks…
Oh no! Joan has bumped into one of Nick's men from the maze, RUN JOAN RUN!
Aaron's got her and he's urging her to jump. Joan's never done it intentionally before though, what if she can't, SURELY SHE NEEDS TRAINING FOR THIS????
Not me internally cringing at Joan actually, physically jumping… for real though I'd probably do the same.
Ahhhhh, she's done it! And again – Aaron helped? He could've left her, with Nick's men so close he could've jumped without her but he stayed and coaxed her into jumping, he's got goodness in him I can SENSE it.
So we're in another time now. I wonder which time? Old fashioned camera's, bigger hair, looser clothes.
Joan is freaking out, I think I would be too. Wait, is Joan passing out? What's happening with her?
Ahhhhh, she's unknowingly trying to travel, but hasn't taken time first. Ok I thought this time travel stuff was cool but that's a bit frightening, she could've died if Aaron hadn't stepped in.
And now she's… rooting through bins… Is she ok?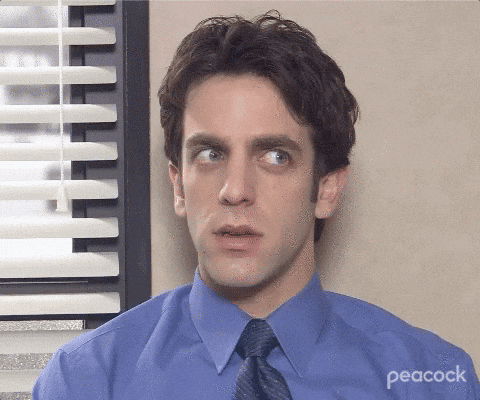 Ohhhhh she's trying to find the date. I love that Aaron tells her the Rachel haircut is a time marker in the Only A Monster world. Iconic!
So they're in 1993 and Aaron is going to teach Joan about the "monster way", I'm so excited to learn more!
Aaron has brought Joan to a monster inn, where monsters from different times can converge in 1993. They're having food – stew with bread and butter. Aaron says eating food from the time you're in is a good way to ground you to that time. As a foodie, I support this!
Joan's still slipping away again… and instead of helping her, this time Aaron keeps talking about history too and Joan slips further away. What is he playing at? If he's trying to make a point this is NOT the time. I completely understand why Joan is furious, I would be too. If she hadn't managed to catch herself and come back she could've died.
Joan sells her phone at the monster market and tells Aaron of her plan to post a letter to her future self to warn her of Nick and the massacre. I feel like Aaron knows something that he's not telling Joan, because he doesn't seem to think it'll work, but I think that's a pretty good idea!
She sends a letter to herself and Gran… but nothing's changed. Aaron tells Joan there's nothing they can do to save their families and the letter won't work. Why didn't he tell Joan that to begin with instead of letting her believe she had a chance!
Joan bumps into another Oliver – one that was IN Holland House that day – will he believe her? Will he even listen to her considering she's a Hunt and they're enemies?
He doesn't listen. Aaron doesn't back Joan up – and this other Oliver seems to REALLY look down on Aaron what's up with that? Aaron tells Joan there's nothing they can do. Nothing that will change the timeline, the timeline will do all it can to right itself and nothing that will rescue their families. He says while Joan travelled here with the motive of changing the timeline, Aaron was just fleeing. 
When they get back to the room, Joan watches from the window as a postman collects the mail, but Aaron was right. The timeline will do anything and everything to make sure it's fate isn't changed. The postman accidentally dropped two letters – her letters – and Joan can do nothing but watch as the rain washes them away.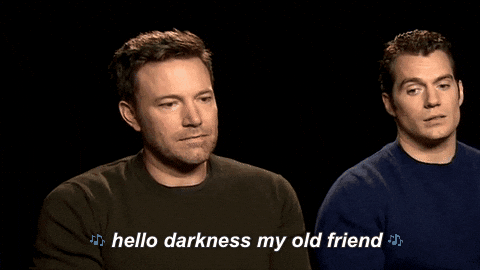 Aaron wakes Joan with a startle – he can hear something! Has Nick found them?
Ahhhh, it's Ruth!!!! Joan's cousin Ruth! She's here! Does that mean she changed time? Ruth died and disappeared, right?
Hold on – TWO YEARS? It's been like, what, a day for Aaron and Joan? How has Ruth been searching for two years? So Joan didn't manage to change time, Ruth survived and searched for Joan. Ruth wants Joan to leave with her, but Joan won't leave Aaron. Is this still an obligation thing or are they growing on each other?
Ruth found Joan merely because she was overheard at the inn talking about the massacre – what's going on?
Hmm, something's odd about Aaron too… and Joan's picked up on it, the way Ruth says Aaron is the "youngest" Oliver son, and then says the "only" Oliver son… surely if he were the only son, there'd be no eldest or youngest?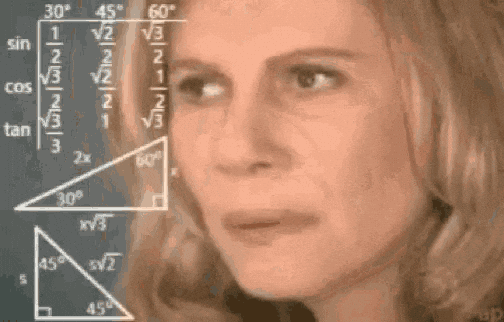 Ruth lets out the news that they weren't the only survivors from the massacre – someone else survived and they're hunting down any other survivors. Is it Nick? It has to be Nick right?
The massacre wasn't recorded in any of their family histories, it shouldn't have happened at all. Ruth tells Joan and Aaron that every monster family's history record shows the same thing for that night, in the same words, as if someone went in and altered every single monster history with the same copy and pasted paragraph… This is super weird.
Ruth has searched for Nick – but there are no records of him at all? How can he not exist in any record? Joan remembers stories Gran told them when they were younger, stories of a human boy who was destined to kill monsters. Is that all Nick really is? A myth, a monster bedtime story? But the massacre happened… I'm so confused.
When Ruth was in hospital after the massacre, she was talking about what happened and the girl in the bed next to her warned her to be quiet… she remembers seeing Court Guards and when she came back from a scan, the girl had disappeared – when she's been searching for other survivors, she's found rumours of the same Court Guards… Have the Monster Court set up this whole thing?
---
I am so invested in this! I need to know what's going on – who's Nick, what are the Monster Court up to, can Joan save her family?

I hope you're all enjoying it so far. I'll catch up with you tomorrow for day 3! 😊
Love,
Shannon