Amazing photo by @loweonbooks!
Hey fairies!
Welcome back to day 4 of our readalong of Only A Monster! I hope you're all enjoying it so far, we're officially over halfway there and things are getting wild.
Today we're reading from Chapter 15 to the end of Chapter 19. Get comfy and let's get reading!
---
Please be warned, the following section will include spoilers for Only A Monster by Vanessa Len, from chapters 15 to 19. Please only read on if you've finished this section!
-!SPOILERS!-
We're back with our favourite trio of monsters. Aaron has found them fancy clothes and they're ready to head into the Monster Court. Stay calm people!
I can't cope with this intense moment between Joan and Aaron. There are feelings here, there has to be! The way he delicately places the necklace on Joan and tells her to be careful because she's important and she matters.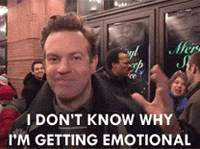 Again, Joan tries to release Aaron from his "debt" but he doesn't say anything other than give her a pair of flat shoes in case they need to run. I'm telling you, he has feelings for her! I don't think he's doing this for the debt anymore, actually I'm not sure he ever was after the first day or so.
They reach the mire (a place where monsters can't travel) that Tom directed them to. It's the area where Whitehall Palace formerly stood, but nothing happens.
Oh wait! On Big Ben's final strike of midnight, everything freezes and Whitehall Palace appears, whole and unblemished. The Monster Court!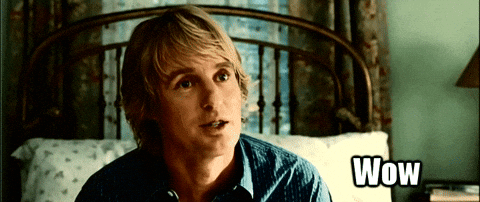 But they're not in yet, they need to find a way to trick the guards into thinking they're someone else by stamping a chop (basically a stamp) next to a name that looks similar to the chop they have. If a guard's looking too carefully, they'll notice and it'll all be over. Anyone else sweating? 😨 This could go so wrong, so easily.
Aaron is through, Ruth is through. Now it's Joan's turn… hold on… they're changing guards? But Tom's whole plan to get them into the Monster Court relied on the guard being tired from working so long and not checking properly? Aaaah I can't cope. The anticipation!
Hm… Joan tells the new guard the older guard wasn't checking carefully. What is she up to? Surely that would just make THIS guard more observant? Ohhhhh, I see what she's done! When the new guard has looked away at the old guard, she's pretended to stamp her chop, and obviously the new guard won't know that Marie Portelli has already gone in! Smart move.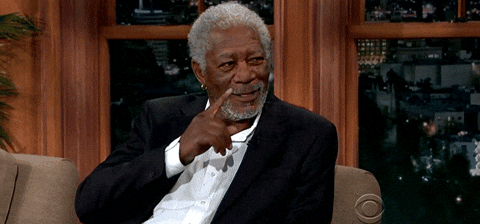 And they're in. Our formidable team are IN the Monster Court. They've fought hard to get here, I hope it ends well.
Aaron intensly tells Joan to stay away from any Olivers, and not to let them look her in the eye? That's weird, what's wrong with her eyes?
Edmund Oliver, the head of the Oliver family and Aaron's father, is here. Can Joan avoid him?
Aaron calls his father – um, Aaron you're meant to be AVOIDING Olivers, WHAT ARE YOU DOING?
Wait, he's stepped away from Joan, is he causing a distraction? Edmund mentions he removed Aaron from the line of succession and wishes he could strip him of his name, what happened here?
Edmund storms off, and Aaron is back to his cold self, asking Joan if she enjoyed the show. It's too late for Joan to properly speak to him one on one though, Ruth and Tom are back and it's time to find the Royal Archive!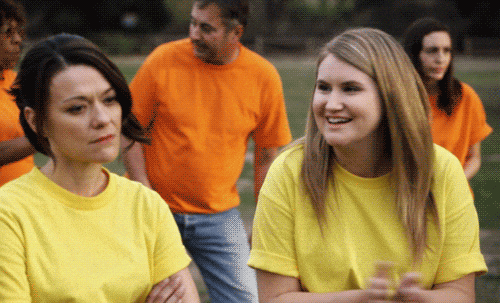 They find the archive… but there's a weird barrier between them and the door? The Monster Court has placed a different time between the hallway and the door, so anyone who wants to travel through would have to take hundreds of thousands of years from a human to get there, and that's without accounting for how to get back! I think this would be the point where I admit defeat and turn back… Not Joan though! Stubborn Joan devises a plan. The Hunt family power involves being able to place objects somewhere, so Joan thinks Ruth could hold something – a tunnel of sorts – in the time moat for them to safely crawl through to reach the archive. This sounds risky – but we know by now Joan isn't opposed to a risk or two!
After testing it, they roll up a nearby rug so there's just enough space inside for them to fit and after some hard work from Ruth… they get through!
BUT… that would be too easy wouldn't it. The door is LOCKED.
Ambitious Joan gets Ruth to throw her a lock pick, because nothing is stopping her and even if she's never picked a lock before, she WILL do this!
Until she realises it's not a lock. When Joan angrily smacks her hand down on the door… that power Gran hinted at ignites within her!
The lock turned from metal into some kind of stone-ish substance and the door is ajar. Joan did it! She did it!!!!!
The royal archive… is a prison cell? And an empty one at that?
The Monster Court had clearly been keeping someone in here, assumingly until very recently. Joan realises the scuff marks and blood around the cell must mean there was some kind of struggle and pinpoints that the marks direct toward the desk and then change, as if the person stopped struggling, Joan finds something, not what they've been looking for, but something.
They make it back to Ruth in the nick of time, but Ruth drops the rug into the Palaeolithic time… that's not good, the guards will surely know a Hunt was there?
Joan is running through the Monster Court, she's lost everyone and she's just desperate to get out, and who does she collide with? NICK! In true enemies to lovers style, Joan reaches for Nick's neck ready to take time and Nick presses his knife against her side, but all they're really doing is staring at each other. Almost in shock, or awe. They could easily kill each other, but Nick instead seems worried that Joan is still injured, that she hasn't healed yet, and asks her if she'd still have stolen time if he hadn't murdered her family. Joan honestly answers no. I definitely believe her. She was so distraught about having accidentally stolen time from Mr Solt. I don't think she'd have ever done it again.
Nick tells her not to come after him, and despite promising Joan the last time he saw her that he'd kill her if he saw her again… he walks away?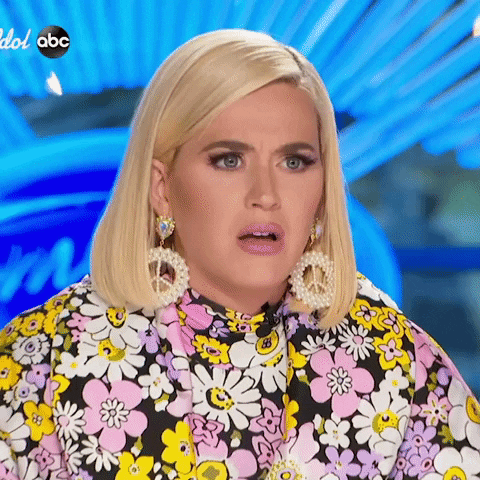 With Conrad and a LOT of other guards covering the only way out of the court, Joan again turns to Ruth and her Hunt powers. Ruth is drained though, how much is too much to ask from her?
They devise a makeshift portal with some rope and nails but Ruth can't hold the portal she's created. Their only option is to get caught or risk trying to jump across in the flash of portal Ruth can conjure up. Aaron and Tom make it through, now it's Joan's turn… if Ruth's holding the portal open with what little strength she has left, can she make it through? She doesn't seem to think so. It'll be so sad if after two years of searching, Ruth loses Joan again.
As Joan jumps, she grabs Ruth and pulls her through with her! That was a bit of a risk, there's no way Joan could've known that would work!
Conrad is EVERYWHERE though and they run into him again! This time he has a Patel with him and their family power can stop people travelling. Conrad has noticed them and set guards after them. Gosh this is so intense!
Joan makes it to their rendezvous point, and Tom's made it too! Hopefully Ruth and Aaron aren't far behind.
…Tom knows Joan took something from the prison cell… And he's talking not only like he knows what it is, but like he knows who it belonged to? And he wants it from Joan.
He says he wasn't in the archive… who IS he? Tom says the Transformatio is actually a myth, it never existed and the timeline can't be changed. I swear if Joan just did all of that for NOTHING, I'll be so mad!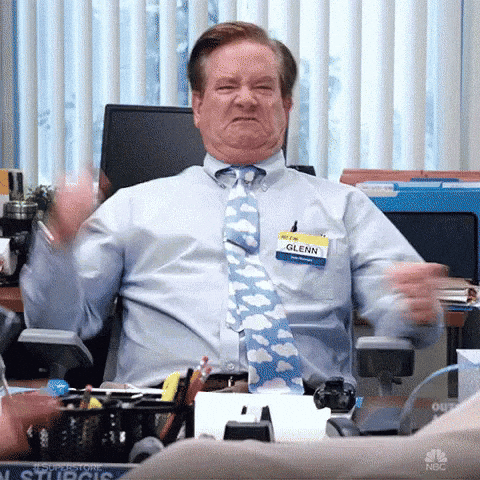 Tom tells her there's a message on it. One only he can open and decode. Damn, he really played dumb didn't he? I had no idea he wanted anything other than to steal some goodies from the Court…
Hoooold up, he also knows Joan doesn't have the Hunt power, and admits he saw her basically corrode metal with her bare hands. This can't be good… Gran warned her she couldn't trust anyone with the knowledge of that ability.
When Aaron and Ruth finally catch up to them, Tom's back to himself, playing dumb and coy. They decide between them that they'll head to a safehouse Aaron's mother told him about.
I'm glad they're finally getting a chance to rest! I'm tired just THINKING about their last few days.
Another Monster Guard checkpoint, reinforced with Olivers and Griffiths this time, and Griffiths can pull the truth from someone. No rest for the wicked!
Ruth is really, really weak. I'm not at all surprised after the amount of power she's exerted but I really hope they get to the safe house soon so she can rest.
Aaron tells Joan they were hit with the Patel power leaving Whitehall. They can't travel the monster way. This really makes escaping sooooo much harder for them!
With another close call, they finally finally get to the safe house safely.
---
Gosh, so much tension, so much drama!!!
I hope tomorrow will bring an easier day for our Monsters… but I'm not feeling hopeful!
See you tomorrow for our final section, fairies!
Love,
Shannon