Beautiful photo by @heather_o_gorman
Hi FairyLooters!
Weolcome to the 5th, and final, day of our readalong for Serpent & Dove! Wow what a journey! The readalong weeks always go by so quickly!
It's the last day of the readalong but remember you still have time till the end of the week to enter the readalong photo competition! Don't forge to let us know you've entered in the Day 3 post comments!
But enough chit chat, we gotta finish this strong! Grab some coffee and let's read until the last page!
Please be warned, the following will include spoilers for Serpent & Dove by Shelby Mahurin! Read only if you've finished those pages!
-!SPOILERS!-
Honestly Reid is not the smartest huh? After at least 2 moments where she said "I have something to tell you", he didn't put it together that it was THIS? Sorry, I get angry when a favourite character of mine gets crap for what or who they are!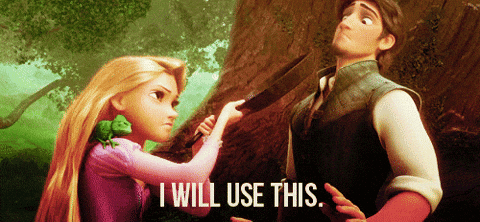 Thank goodness for Ansel! How many times have I said that during this readalong? Probably too many, but can you blame me? It's true! He's the real hero here!
Okay, we got some sense spoken into Reid –  to the rescue!
See, I somehow just assumed that Coco told Ansel about them both being witches, but the boy realised all on his own when Lou has swapped mental places with the burning witch. I thought that would be pretty obvious as well, her screaming while the witch stood silently. Reid must not belong in Ravenclaw, that's probably it. And he said he didn't say anything because she was his friend. I love this character. I mean it's the least he can do, like bare minimum of a friendship requirement is that you don't betray your friend, but still since it goes against everything the church has taught him he chose not to reveal her identity and I think that's so showing of his character.
You know Reid truly snapped when he stars cussing! ?? Realising that most women he knows are witches might do that! But will he know that he's a son of one? What would that do to him?
So it WAS Madame Labelle who topped off Archbishop but with a letter saying where his daughter will be, hence the shaking of his hands! Not sure if he was aware anyone else knew about her existence! If not, that would have been quite something! That's why he asked them to bring the witch back alive. He must care…a little bit I suppose??
"A little honesty would've gone a long way". Ah yes Coco but then where's the fun? Hah I do usually really dislike the miscommunication trope but I think it's fitting to Madame Labelle's character that she'd be a tad dramatic. I think she has a flare for this, scheming and acting all-knowing.
I can't tell if Madame Labelle knows Reid is her son or not? Guys help, do you think in that scene at her institution, does she know? Of course Reid's default is to get angry about this fact but I hope he softens up later. It wasn't her fault really? She had her son forcefully taken from her! Her pain is not lesser than his. Although if she knew he was her son all these years, why not seek him out? Or would it be too late? Maybe she only learnt recently.
Lou's mother shouldn't be able to call herself a mother at all! What sort of mother is this woman! I don't have children myself yet but I just can't imagine feeling so twisted! Granted I wouldn't feel like that towards anyone but especially your kid? She's constantly injecting her with stuff so she can't move, which to me kind of shows she still think she's a threat at least. Easy to be all snarky and cheeky when your opponent cannot move a finger. She says of course she never loved her. She's a child of their enemy. She points to every person who has been harmed by the church, I almost wish Lou would list the names and curses of those in the Curse Tower (I'm sure that's not the name but it is in my head ?). This is so infuriating!

Apparently her friend from childhood is Manon! Probably not the one we are thinking about *wink wink*.
How do these friends are so brainwashed to keep telling her what an honour is to be this sacrifice. And everyone always says they'd give everything up to be in her place. Riiiiiiight, suuuure you would. Easy for them to say as they DO get to feast in her honour afterwards. Ugh and if she flees then she will put Reid in danger. But if she stays he dies either way. Not sure she made that connection properly yet.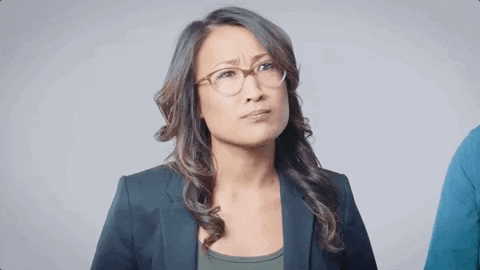 Labelle whispered something to the cat and she was just shot down about grouping up with Jean Luc, what if she sent the cat there as a messenger? Nobody's suspicious, no? I really don't think Jean Luc will be able to resist killing Lou! Or even Reid in the "crossfire". let's be honest, that dude would be glad to be rid of him!
It's terrible seeing Lou lose all hope. Heartbroken and hopeless, just sat there feeling guilty and betrayed, waiting to die. I just want to hug her and tell her she's not crazy for thinking she deserves to live, and not selfish for not wanting to be a sacrifice.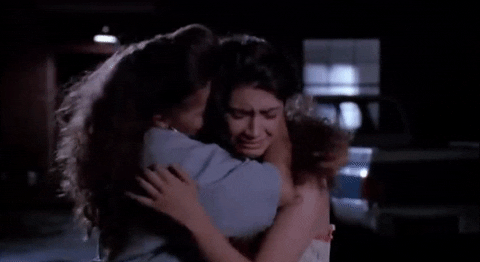 And now Archbishop is there. Because her inner fire is gone she has no desire for him to die. I think in general she just wishes deaths around her would cease. She asks if he hates her though which was surprising. I suppose no matter what the circumstances we always care what our parents think about us, at least deep down.
The villain's need to gloat is insatiable, she just HAD to tell Lou (or tell her again) that Reid is going to die with her, huh?
Labelle has really just pulled the "you know what the signal is when you'll see it" , woman… don't mess with us! Let us know! She must love having the plan only known to herself! ?
Oh okay never mind. Maybe she didn't share the plan as she knew others wouldn't go along with it. I say plan but really sacrifice would be a better term. We all know Reid would have actually tried to know her once his anger has subsided. The guy really needs to think before getting upset! Now Morgane is pulling them all out of the crowd. Oh no, stuff's about to go down!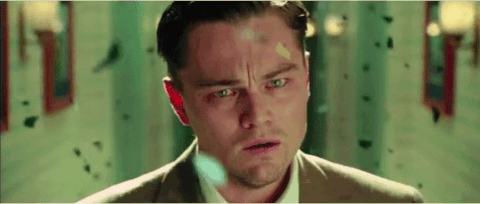 Coco jumps on Morgane and stabs her in the neck! Coco made Reid promise to go for Lou and we all know why now, but her limp body is so nerve wrecking I hope she's okay!
And then…
Beau stars bellowing the big titty liddy to the hall full of witches whilst undressing??!!
Wait, did I read that right?

Lou has just died and then Reid discovers magic! He actually "trades" Archbishops life for Lou's. Brutal! Dang!! This took a sharp turn!
Oh phew both Coco and Labelle are alive. Weak. But alive. How can Reid protest the sage spell from Coco when he just performed magic himself? Boy is slow to process and readjust! Aw I love how Lou's first words were "did you just curse?" Haha she has lots to catch up with, as that's not the only thing he just did!
Okay so the plan is for Coco, Reid, Ansel and Lou to hide at Coco's coven, which apparently is led by her aunt La Voisin. This is someone who grants a reaction from our characters, but unless I missed something (and I might have!) we don't know yet what deeds made her so reputable!
WHAT. A. RIDE!
---
We did it! Thank you so much for joining this readalong, you made it so much fun!
I want to hear all your thoughts! How many starts did you end up giving this, who's your favourite character, favourite scene? Will you be reading the sequel when that is out?
Let us know down below & we hope to see you in the next one!
Have a wonderful weekend ahead!
Love,
G