Stunning photo by @acourtofcourtsandquills
Welcome back fellow readers!
We're on to day 5! And boy, a lot of happens between chapters (Interlude) + 30-36! Let's just jump right into it.
Please be warned, the following will include spoilers for Skyward chapters 1-36 inclusively. Read only if you've finished those chapters!
-!SPOILERS!-
Rig is fixing the ship and we learn the ship could teleport. Actually teleport. But the device is missing so they can't get out of the cave. I have a theory here but I'm afraid that it will be correct and I'll spoil things so I might just leave this one out and let you speculate!
They actually did go up for a spin! She calls out M-Bot for being a coward, you'd think that she would be a bit more cautious with the word, huh? Plus, Spensa, we know he's programmed to follow the commands! She keeps acting as if he has free will on that. Also she keeps hearing these whispers and she thinks it's the stars but I'm sure it will have something to do with that thing they're testing her for? I feel like the only reason she thinks of these whispers as "starts" it's because of her Gran-Gran; it's a ploy to distract us, I'm sure! (Remember, I did mention I'm paranoid haha)
This is the first time she acknowledged her inner "badass" thoughts as try hard. Saying her father never talked like this. I think that's the thing, isn't it. A true hero never seeks to be one.
I'm getting anxious that the longer she keeps her ship a secret the more catastrophic it will get when they learn about it. Enough to call her a traitor? Actually shun her out? Kill her? It's Ironsides, you never know!
Ooooh they use recordings of battles for practice! So there might be a recording for battle of Alta and we could possibly learn what happened but I doubt it wouldn't be tampered with. That's a big risk if someone is hiding something, why would they leave an actual recording of it laying about for people to expose them with?
We have a 75 ship breach and she dashes back towards Alta, but she's so tired! This can't go well, and we already know Sanderson kills people off!
Okay all hell broke loose and Hurl went down and made the whole "brave till the end" remark, didn't eject, and died. That is the dumbest thing
ever
and I'm
almost
(but not quite) glad that she did because. if. you. fall. you. eject!! It's simple, people! If Spensa learns anything from this accident, dear God, let it be this. But it can go either way now, she could also feel pressure to stick to the "bravery" thing. If anything, I think it's more cowardly to 
not
eject and face the fear of the judgement afterwards. Why don't they listen to Cobb?!  There will be other ships but there's only one you.
I am sort of ready for her to realise that.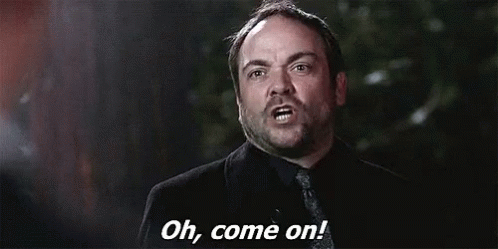 Kimmalyn also leaves. She feels guilty as the one shot that counted, she missed. But I think it must be the pressure too. The first crew members we lost were fairly at the start, and whilst still very scary, not as drastic as seeing your very close friend perish. If she simply doesn't feel like following Hurl's faith, can we really blame her? I suspect Cobb actually feels relieved every time somebody leaves.
Spensa is intent on finding Hurls body as they said it will just be left there otherwise. Jordan joins in for the funeral. I was wondering when we will get a one to one with him. We learn his family expectations and the plan for him. Six months. Man, that sucks. Mind you, I still think he shouldn't have outed her to the others, but less punchable. Especially since we've seen him after Morningtide's death, trying to desperately figure out what he could have done to save her. That was a moving bit.
She noticed a booster in the crash zone. We need that for the ship repairs! Takey takey.
Jerkface is starting to be Jordan, have you noticed? She actually refers to him by his name more often now. (I also saw someone spot that in the comments yesterday!)
I enjoy the little chats with M-Bot where he muses whether he should fear death. He clearly is starting to have some internal conflicts.
"You have nice shoes" Haha, best compliment. Now whenever someone else around me is sad, I shall just say that and move on with the day as if I've been super helpful. This is gold.
We leave with a resolve to go get that recording.
The cliffhangers!! I'm sorry, I promise I didn't separate these chapters with that in mind!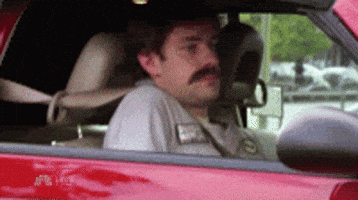 ---
Leave your thoughts down below and remember to check your fellow reader's ones!
Hope you have a wonderful Friday 🙂
Tomorrow should be interesting!
Love,
G