Gorgeous photo by @quoththebooklover
Hello everyone!
It is the 5th and final day of this months readalong! Its gone so fast! However, you still have until the end of this week to enter the little giveaway we have going (see day 3)!
I really have enjoyed this readalong and chatting to you all in the comments has been so fun! I really hope you enjoyed the book!
But without any further ado, lets read the last section of the book starting at page 354!
Please be warned, the following will include spoilers for The Beautiful by Renée Ahdieh! Read only if you've finished the book!
-!SPOILERS!-
As soon as the Grimaldis leave, Celine takes the opportunity to escape and she manages to do so fairly easily which is surprising for what has been described as a heavily guarded building…
As soon as she gets outside, however, she comes face to face with Bastien's uncle, Nicodemus. 
He doesn't seem too friendly…in fact he basically threatens Celine's life if she doesn't stay away from Bastien and it seems many of the others in the court of the lions feel the same.
"I am not so captivated by the beautiful, Monsieur. For I know beauty is only a moment in time." I will definitely be using this quote on a daily basis, I love it!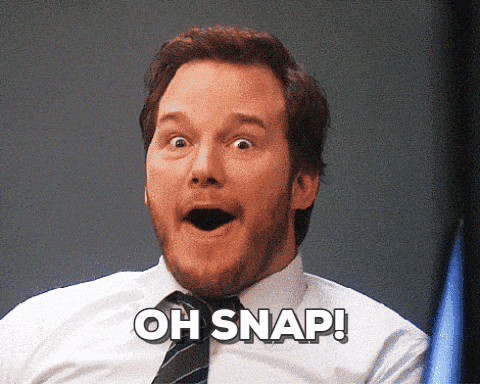 Omg nooo Odette is on Nicodemus' side as well 🙁 That's so sad I thought she had a friend. So if Celine refuses to do what he asks, will she be forced to face what happened in Paris? 
Yaaaass we love a strong independent woman who doesn't need a man to help with her plans.
I can't believe Celine still finished Odette's dress after she turned her back on her! I would definitely be the kind of person to hold a grudge and not finish it for her…
The ball sounds so magical! I would so love to experience one like that, everyone dressed up in their finest attire. And then there's Bastien, gorgeous as always. Unaware of all the girls fawning after him as he's too busy looking at Celine.
Oh no Pippa is there! I hope nothing bad happens to her!
Nicodemus offers to help Celine forget about Bastien and everything that has happened but of course she refuses and comes up with a negotiation of her own…for some reason I have a feeling when she gets to meet with Bastien without prying eyes, she won't refuse him but instead has a plan of her own…
Pippa is one of the nicest and most forgiving people ever! She's still there for Celine even after the way she's been treated but I'll be so mad if she's targeted because of it!
Ahhhh who is controlling everyone?? Their plan hasn't exactly worked and now Celine is trapped alone. 
Omg Loup??? Le Loup means "the wolf" in French right? Could this mean its wearwolves after them? And what's going to happen to Celine, does he mean to kill her??
Yay Odette is going to help him, even though it means going against her maker.
So not only is Bastien in the middle of searching for Celine and a killer but has also just broken the treaty with the Brotherhood! It's not a great night for him. I thought perhaps, he would join forces with Michael to find Celine but maybe they still can!
Whaaaat Nigel is the killer :O and who is the 'we' he was working with? All of the court of the lions? Nicodemus?
Nigel is basically fed up of working and protecting a human (Bastien) and wants to be free and is using Celine to get to him. Bastien is, of course, en route to walk right into his trap!
Celine is such a badass! She literally just stabbed a vampire and saved herself from being killed.
Omg no Bastien can't die, please noooo. Nicodemus could save Bastien but only by turning him into a vampire and he doesn't want to turn him into a monster! 
Noooo Celine can't forget him! There has to be another way!
Omg Bastien's sister isn't dead, she's a wolf!! And Michaels brother is with her? It always comes down to vampires against wearwolves doesn't it!
So Celine has forgotten about Bastien?? That must mean he's alive and been turned though right?! 
Ahhhh it can't end like that!
---
I literally can't even comprehend everything that just happened, wow!
Thank you for joining me for this readalong! I really hope you enjoyed it!
I want to hear all of your thoughts on this last section and let me know all your favourite parts!
I hope you have a lovely weekend we'll see you soon for the next readalong!
Love,
Amy