Stunning photo by @utopielivresque
Hi all!
Welcome to day 1 of our The Beholder readalong! It's so nice to see so many of you back, and the warmest welcome to anyone who has joined for the first time! I really hope you will enjoy reading the book with your fellow FairyLooters!
Have you ever read any other books where the main character travels with the goal of finding a suitor? Or a book involving sea travel in general? Maybe some piracy? If so, let us know in the comments what that book was!
Let's set sail then and see if we'll find some pairings we can…do I dare?…ship.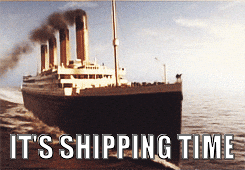 I will see myself out haha
On this gorgeous Monday, let's find some down time to get these 12 chapters read! And let's chat about them!
Please be warned, the following will include spoilers for chapters 1-12 of The Beholder by Anna Bright . Read only if you've finished those chapters!
-!SPOILERS!-
Oh no, I feel rejection coming, I feel it in my bones ?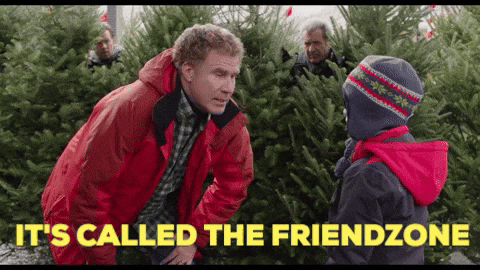 And look at that, here it comes. That hurt. To be rejected so publicly and by proxy! Why didn't he come up to her and say it beforehand? I suppose for the same reason she didn't ask him directly too. There's a moral here somewhere, I am sure of it 😀
Her father seems sickly but very supportive. Anyone else is suspecting the stepmother to be poisoning him? She be shifty! Or is that just the leftover of all the fairytales we've read as kids that really did stepmothers dirty?
Their little country is a newly independent colony that she describes as freed only because it wasn't worth holding on to. This means there's a lot of work that needs to be done to keep up the morale of the public and keep the country running. I found this quite powerful wording!
The council speaks of her need to marry and set an example. To have a man "to advice her". And the snake like ways of the stepmother come out to play, she wants to send her away. I really think she's poisoning the father now! She wants to take over maybe?
Alessandra "foresaw" this?? I doubt it!
What if she PAID for Peters family to refuse?? Or threatened him? Maybe that's why he said it was never just about them. That might make sense, no? What do you think?
She's being sent on a ship called The Beholder and her godmother suspects something might be plotted against her during the trip, however fleeing would make things worse. So she is to go on this journey and be cautious, and honestly, just hope for the best. Possible motive for Alessandra is that her new born would be the senechal-elect instead of Selah.
Peter does mention his family! It must have been arranged!
She is sailing to Europe! Woop woop!
I'm also very interested in hearing more about our captain. I sense some possible romance there. Hehe. I imagine I will "sense" it with every character here. But it is made into a point how much younger and more handsome he is compared to the rest.
Apparently one or more of the suitors are from the Imperiya, which I'm thinking is maybe parallel to Soviet Union maybe? In any case, not something our heroine is keen on! But it's also surprising that her suitors are actual men of power and rank. She was expecting lords not princes. What is her stepmother actually plotting?
Because of her tale she's read as a child she is terrified of Imperiya. It would be cool if it ends up being safer than her home! Plot twist?
Yay someone actually stands up for our main character and it's this girl that swoops down like some awesome pirate!
---
And that's a wrap on day 1 – well done!
What do you guys think so far? Any predictions on where this is going? What do you think about her having to see them all before settling down, is it a ploy or simply politically smart decision?
Let the speculations begin!
Until tomorrow!
G