Gorgeous photo by @bookish_euphoria!
Hi Fairy Friends!
Welcome back to day 2 of our readalong of The City of Nightmares. I hope you're all loving the book so far! We left off in a rather tense spot, so I'm excited to see what will happen today!
Today we're reading from chapter 8 to the end of chapter 13. Let's go!
---
Please be warned, the following section will include spoilers for The City of Nightmares by Rebecca Schaeffer, from chapters 8 to 13. Please only read on if you've finished this section!
-!SPOILERS!-
Ok, so Ness doesn't have a plan…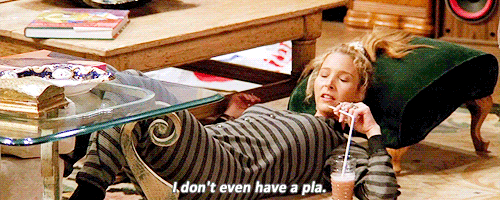 They find an abandoned ship (when I say abandoned, they never actually abandoned the boat… they were just killed by a Nightmare) to make home for the night so they can rest. Ness doesn't have the pills she keeps to stop her dreaming though, so once she drifts off… the nightmare begins.
Her dream is freaky, but she wakes up in time. Cy realised she was having a nightmare and thought it best to wake her up. I like him. For the second time, Cy has saved her life.
Cy and Ness are trying to work out what happened on the boat. Cy seems convinced it wasn't an accident. He even points the finger at Ness at one point… until she tells him who sent her on the boat. Then comes the cult questions!
Cy thinks it could be his father who blew up the boat. Interesting. He thinks the friend who asked him to meet up might have sold out his location to his father.
They spend some time discussing friendships and the more they talk, the more I'm seeing that there's potential here for them to be friends too. What do you think? Can Ness manage her PTSD to give Cy the friendship he's hoping for? Maybe he can help her heal.
Once they get onto a train, they find a newspaper. The boat explosion has already hit headlines, with a fuel tank rupture as the suspected cause. Cy still isn't buying it though.
It's almost time for them to head their separate ways, but Cy has a favour to ask before they do. He asks Ness to keep him out of any stories. If she tells the press what happened, she swam to shore alone. She was the only survivor.
Cy tells her how to find him, if she ever wants to, and in turn she tells Cy how he can get a hold of her. On that parting note, Ness is home.
What a slap in the face, the cult has already given her room to a new initiate. She has nowhere to go. It's been two days.
She sleeps in Priya's room and when she wakes she fills everyone in on what happened. While she waits for the Director, she sees one of her sister's old teachers. Mr Columb says what happened to her sister is such a tragedy, such a shame… and then says he wonders if she did it on purpose??? Why would anyone do that?
Ness is shocked too, she demands answers but Mr Columb says he has to go and hurries off. Ness is left to wonder what he might have known about Ruby that Ness never did, and what made him think her sister would want to become a Nightmare.
---
Revelations are happening, fairies!

What do you think Ness will do now that she has no home at the Friends of the Restful Souls?
Do you think Ness and Cy will meet again?
Do you think Ruby intended to become a Nightmare like Mr Columb suggested?

I hope you're all enjoying the book so far, I'll see you tomorrow for day 3!

Love,
Shannon