Gorgeous photo by @foksha_1996!
Hi Fairies!
Happy Monday and welcome to day 1 of our readalong of The Darkening by Sunya Mara. I'm so excited to be reading this one with you, I hope you all love it!
Before we start, how are you all doing? I hope you had a wonderful weekend and got some reading and relaxing done.
Since today is day 1, we'll be reading from the beginning to the end of Chapter 7. Get comfy and let's get started!
When you've finished today's section, catch up with me in the comments down below so we can discuss the beginning of the book. Happy reading!
---
Please be warned, the following section will include spoilers for The Darkening by Sunya Mara from the beginning to Chapter 7. Please only read on if you have finished this section!
–!SPOILERS!-
Damnnn, ok, no messing, we're heading right into these storms. Vesper, our narrator, lives in the fifth ring, and it sounds like the fifth ring is the next to be devoured by the storms. They live in darkness, with only the first three rings getting sunlight.
Vesper lives with her Amma, Pa, and a number of stormtouched people – children mostly. The stormtouched have either touched the stormwall or were dragged into the storm by beasts. We are on page 2, PAGE 2 and Sunya Mara has already established a world that I am legit petrified of.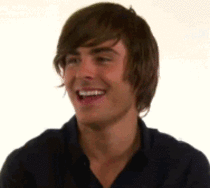 If any part of the Storm touches you, you end up cursed. Amma runs a home for the stormtouched where they can be safe and live comfortably. I love Amma already!
We're in the middle of a storm right now… and Vesper is heading outside? Badddd move. She passes her father, who's drawing an ikon (hello cool magic system!) on the youngest of the stormtouched to calm her shivering. Her Pa warns her not to go out there, but she's doing it anyway. Can't decide if I really respect her, or think she's completely reckless… Both maybe?
She can see the Wardana – their protectors, guardians – outside and even they're struggling to contain the stormbeasts. That doesn't deter Vesper though. She finds the two people she spotted and urges them to follow her inside to safety. They're not moving. Vesper guesses it's prejudice, they don't want to enter a sanctuary for the stormtouched. When she gets closer though, she sees the young girl is stormtouched. So it seems like they were more worried about the prejudice they might face from Vesper. She assures them she won't hurt them and they finally start to follow her. Too late though, a spider-shaped stormbeast is free . Vesper tells the two people to go and she'll distract it. Vesper, do you have a death wish?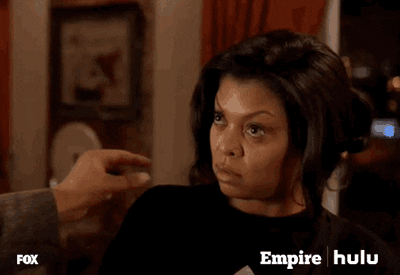 She tries desperately to think of an ikon that can stop it, she's been stealing ikonomancy so she should know something, but she's drawing a blank. She realises now she made a mistake, she should've listened to her Pa and stayed inside.
Then her father is by her side, hurling an ikon marked knife at the beast. It works, and they're safe. But… if Vesper's father knows about ikonomancy, why has she had to steal it? Couldn't he just teach her?
Vesper argues with her father that if he'd taught her ikonomancy she wouldn't have been so vulnerable. The argument is futile though. Pa tells Vesper they need to leave and to go and pack. He tells Vesper now that they (who are they? I'm intrigued) know he's alive, they'll come for him, because of the ikon he used. Can they trace it? I have so many questions!

There's a knock at the door, and Vesper can already tell it's a bad knock. Pa slips through a trap door and Vesper covers it over with a rug and goes to the door with Amma. Not only is it the Wardana, but it's Dalca, the Regia's son and heir to the crown.
Vesper manages to hold herself back until a member of the Wardana, Casvian starts destroying their belongings. She shoves at him and when Casvian reacts, Dalca orders him to step down. He tries to right the mess that Casvian has made, putting the dirt back into the planter and telling Vesper "Anything can be fixed" when she tells him it's pointless. They give Amma coin for the trouble and then Dalca addresses the room, telling everyone that they'll give a hundred goldens to anyone who can tell them where Alcanar Vale – Pa – is. Not only that, but they'll be relocated to the third ring, where they still see sunlight and are safe from the storms. Will they turn him in?
When they're gone, Vesper and Pa make to leave, he shrinks down his book, where all his ikonomancy inventions live and orders Vesper to protect it in her locket, to ensure it doesn't fall into the hands of the Wardana. Pa leaves, with Vesper to join him later. I hate goodbyes.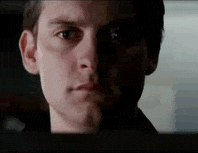 Amma does some convincing of her own, and reassures Vesper that she could stay with her if she really wants to. When Vesper goes to find Pa at their meeting place and tell him, she's too late. He's been captured by Dalca. To make things atrociously worse, when she returns to Amma's, she finds nothing but a burnt down home. She finds Jem's teeth, Amma's sitar, but no living person. As she continues her futile attempt to find life, she finds Amma's cane, and Amma herself, surrounded by the stormtouched she sheltered, trying to shelter Amma in their final moments.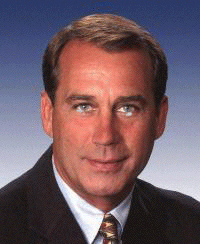 Vesper wakes with neighbours around her. Neighbours who didn't help Amma or the stormtouched when their home went up in flames. Vesper decides she won't take this sitting down, she won't let Dalca take Pa just like he took Amma, Jem and the others, just like the Wardana took her mother years ago. She cleans herself up, returns to the house and vows she'll hurt Dalca, in the same way he hurt her. Yasssss, Vesper!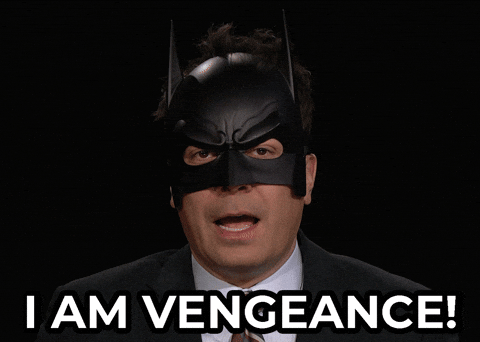 She searches the market, asking stall owners for help and information. She has no luck until she's eventually led somewhere else. They know her father, are they part of the revolution? They feed her and tell her Dalca began looking for Alcanar a year ago. They tell Vesper Dalca took her Pa to the third. They tell her Casvian led the Wardana to Amma's and they used ikons to make the house burn so quickly. They're happy to answer her questions, but they can't play a part in rescuing her father.
They're implying that Vesper doesn't know the whole story of what happened all those years ago during the revolution. Her father unintentionally killed the Regia, and her mother wanted to take on the mantle and so walked into the Storm voluntarily to obtain the last piece of the King's soul. She never came out.
They give Vesper an out, they can keep her safe, but she says safe isn't enough for her anymore.
They tell Vesper where they can find a member of the Wardana who's trying to 'stir things up' and might be able to help her. He ends up being one of the Wardana who came to Amma's, it doesn't seem to be a trap though. His name is Izamal, Iz, and he knows exactly who Vesper is. Eeeek, that can't be good?

He's from the fifth, and he's part of the revolution, he's kind of infiltrated the Wardana. I can't decide if that's clever or dangerous. Probably both.
He wants Vesper's help because he thinks she'll be able to get Alcanar to join his revolution. They agree to help each other, even though Vesper knows her father won't be joining another revolution. Iz's plan is to get Vesper in as an apprentice for the ikonomancers… Vesper decides not to correct him on the fact that she can't really do ikonomancy. Not only that, she has to play the part of a third ringer. Ohhhh, I feel like she's in over her head and I don't like it.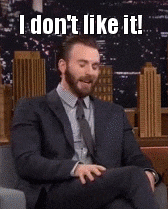 Vesper visits a face-changer, who alters her face to make her match the looks of the thirds a bit more. Vesper's only request is that she gives her something to use, a face with a little power, I like it!
She manages to deceive Iz, so I guess that's a good sign!
---
Well, to say that was an eventful first section would be an understatement!
What are your thoughts and feelings so far? Let me know and I'll see you tomorrow for day 2!
Love,
Shannon