Stunning photo by @darkfaerietales_!
Hey fairies!
It's the fifth and last day of our readalong of The Girl Who Fell Beneath The Sea by Axie Oh. I am so nervous to know how this ends!
Grab a snack and let's dive in and see what this last section will bring!
Today we're reading from Chapter 29 to the end of the book.
---
Please be warned, the following section will include spoilers for The Girl Who Fell Beneath The Sea by Axie Oh, from chapter 29 to the end of the book. Please only read on if you've finished The Girl Who Fell Beneath The Sea!
-!SPOILERS!-
Shin and Mina run through the streets, away from the Imugi. Mina and Shin split up and Mina helps people who have been caught in the fire into the canal. On her way back to Lotus House, she wanders into an alley with a shrine. The shrine is dedicated to the Goddess of Moon and Memory… uh oh. The goddess herself arrives and asks Mina again why she won't pick up her wish, it makes Mina realise the Imugi are her servants. The goddess controls them. Mina asks if the goddess will stop the Imugi if she relinquishes her wish and the goddess says YES. Oh Mina, I hope you don't regret this.
The goddess tells Mina that by relinquishing her wish, she's destroyed any hope she had of saving her city because she intends to destroy the boat, the memory with it.
We're thrown into the memory, but it's not about being the Sea God's bride? We know Mina never wanted to be his bride, she only did it to save Shim Cheong… has she just deceived the goddess? The memory is actually from when Mina's niece passed away after birth. Mina was so upset she destroyed the shrine she had dedicated to the Goddess of Women and Children. She's completely tricked the Goddess of Moon and Memory!
The memory has affected the goddess though, she seems sad. When Mina explains who she lost, the goddess abruptly leaves.
Mina bumps into Kirin on her way home and THEN the two of them spot Namgi in the sky, in his Imugi form luring the others away from the city… until he falls from the sky!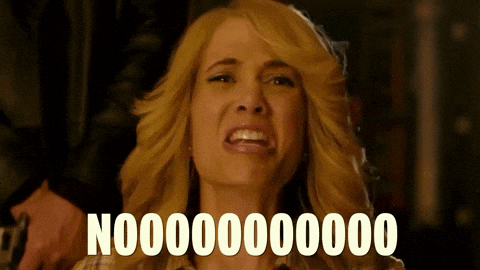 When Kirin goes to cut his palm to heal Namgi in the way he once healed Mina and Dai, Namgi stops him, telling him his wounds can't be healed so easily this time. Oh Namgi 🥺
Kirin says Namgi is losing his soul and Mina and Kirin quickly get him to the river of souls where Kirin urges Mina to look for Namgi. They find him but Mina notices a huge sea snake coming their way. She does what she does best, and puts herself before all others, grabbing her knife and running away knowing the snakes will follow. She leads them to the Sea God's palace, where his dragon slays the Imugi. Shin has found Mina and thinks the dragon is going to come for Mina next. He placing himself between them and shouts that he'll never let the dragon hurt her! Yaaaaaaas Shin!!!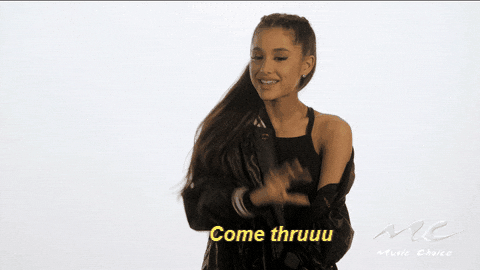 The Sea God interrupts and says his soul would never hurt his bride. IS she your bride though???
He asks Mina if she'll come with him now that he's taken his rightful place and stopped the storms. Will she do it? She tells Shin it's always why she came here. to protect her family. I just want to yell at Mina that she's important too!
She goes with the Sea God. I'm doing a big sad.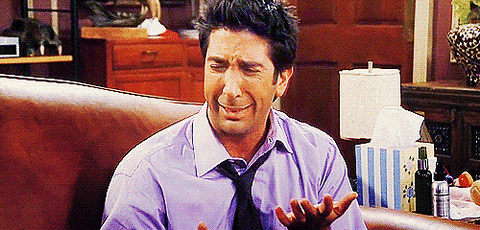 Once Mina and the Sea God are alone, he tells her there are many things he can't remember, including his own name. He asks Mina to tell him a story, he tells him the story of Shim Cheong and her father and when she wakes, a new Red String of Fate has formed, this time between herself and the Sea God. Mina what have you done???
Mina asks the Sea God if she can visit Cheong and Mina's own ancestors, he grants her the permission as long as she returns by sundown for them to wed before she becomes a spirit. After she visits Cheong and Hyeri, Mina bumps into Shin, Namgi and Kirin. I'm so glad Namgi is ok!
Shin is only here because he promised Mina he would take her to see her ancestors. I'm so glad he kept his promise!
At Spirit House, Mina walks into a room and sees items her family left during ancestral rites, food for her grandfather, fresh flowers for her great-great-grandmother, a cradle for her baby niece that Joon made. They all made it to Spirit House, to Mina's ancestors.
I feel like I should have seen this coming… When Mina's ancestors walk in, they walk in as Mask, Dai and Miki. Dai chides as always that Mina cries too much, Mask finally removes her mask and her face has a likeness to Mina's on. Her great-great-grandmother, her grandfather, and her niece. I'm so emotional right now it's unreal. THIS is why they were so determined to look out for Mina, at every turn and struggle, from the very beginning! They always knew they were related.
When they get to talking about how to save Shim Cheong, Mask tells Mina a wish can be made on the dragon's pearl, but it's possible it's lost. That doesn't sound hopeful.
When Mina leaves and tells Shin, Kirin and Namgi of who her ancestors are, Shin and Kirin aren't surprised. Namgi on the other hand is mortified at the things he said to Mask without realising Mask is Mina's great-great-grandmother. Karma Namgi!
Suddenly Mina's Red String of Fate is pulled taut, they say she's becoming a spirit and needs to return to the Sea God immediately. Before they leave her, Mina tells Shin to wait for her in the garden… what is she up to?
When Mina sees the Sea God, she holds his hand just as she did with Shin when their Red String of Fate formed, except this time, it's gone?
She tells him she cannot be her bride as she doesn't love him. Go Mina! Follow your heart!
When Mina returns to Shin, he decides to be honest and tells Mina Red String of Fate or no, he loves her. Awwwww.
Mina tells him the Red String of Fate it gone and it's because she didn't love the Sea God, she loves Shin and then, she KISSES HIM!!! CHASE THAT FATE MINA!
Mina asks Shin to wait for her and goes to meet The Goddess of Moon and Memory. They have a little heart to heart that ends with the goddess showing her what happened to the emperor and the Sea God. The emperor that died many years ago is actually the Sea God Mina knows now, as he lay dying, Shin, the former Sea God came to him and offers him a wish, he wished to live and so Shin gave him his soul to allow him to live on as the Sea God.
Mina comes back to the present day and the goddess says she's given the Sea God and the emperor their memories back. Before she leaves the goddess, she urges her to consider becoming the Goddess of Women and Children if she wants power, since no one is more beloved than her.
When Mina returns, Namgi and Kirin know Shin is the Sea God, Shin knows too. Now Mina has to make a wish, a wish that will set everything to rights, but she'll have to leave. Shin asks if the place she longs to be is with her family, she tells him to find her in a year and ask again. Shin says:
Wait for me, […] where the land meets the sea
Then Mina makes her wish, and she's gone. Back with her family, she tells them all about what happened and how she met their ancestors. Over the coming weeks they see the effects of Mina's wish, everything is fixed!
Mina overhears people talking about the emperor and how he's back. He has no memories of where he was. When it's time for Mina to meet Shin, he doesn't appear, or the next day, or the next, then Mina realises his must mean Shin has lost his memories also. Poor Mina!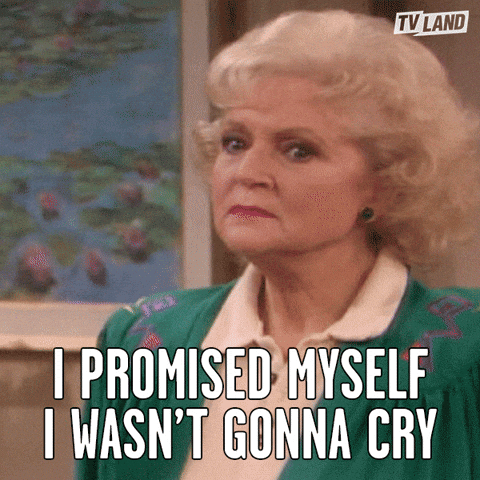 There's a ruckus back at the house, the emperor has come? He asks to be introduced to everyone, but it's clear he's really interested in Mina. He asks if she'll walk with him and then tells Mina he DREAMS of her. The dreams he describe sound exactly like Mina's time beneath the sea… are these memories?
The emperor proposes! Oh my god… I didn't expect that…
Surely Mina will say no? Say no Mina, tell him you love Shin!
She tells him she'll think about it. Good on you Mina!
Mina walks to the beach and sits where the land meets the sea, thinking about Shin.
The next morning while Mina is in her garden, the Goddess of Moon and Memory appears to her. She tells her Shin came to see her. Despite the fact he should have no memories of Mina, he's miserable, he can't be consoled. Mina putting her faith and belief in the goddess allowed her to believe in herself and now she's taken up the role of Goddess of Women and Children, she's loved by all. She hints that she might have given Shin his memories back, and then she's gone!
Later, when they go to the cliffs Mina is contemplating what to do. Will she marry the emperor or leave and return home? Before she can make her decision a dragon appears in the sky above them… and Shin with it. Shin remembers and he's HERE! I'm so happy! When Shin calls her the Sea God's bride, the emperor cuts in to disagree. Mina explains to him that his dreams are real, memories. It helps him to remember everything and he starts to cry, but he lets Mina go.
Mina might be leaving her family, but she is returning beneath the sea, to be with Shin and her friends, where she feels she belongs.
---
This is so bittersweet because she loved and is loved by so many! I'm content to know that one day, Mina may see them all again!
Make sure you drop all of your thoughts in the comments. I hope you loved The Girl Who Fell Beneath The Sea and enjoyed the readalong!
See you very soon for our next readalong!
Love,
Shannon