Gorgeous photo by @anovelescape
Hey Fairy friends! Welcome to day 2 of our "The Merciful Crow" readalong! A lot happened in yesterdays chapters but I have a feeling there is going to be even more action today!
We're reading chapters 6-9 today! Let's go!
Please be warned, the following will include spoilers for chapters 1-9 of The Merciful Crow by Margaret Owen. Read only if you've finished those chapters!
-!SPOILERS!-
The Oleanders are approaching so Fie hides Tavin and Jasimir up a tree using a sparrow tooth to glamour them.
Oh wow!! Its lucky she managed to hide the blade in time! That would have given them away!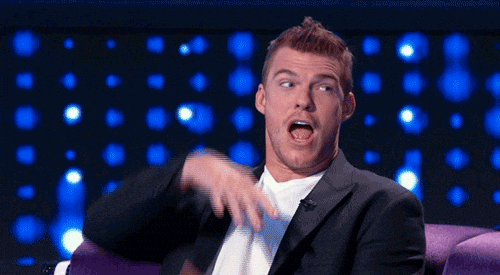 Nooo not Barf the cat!! They can't let the poor cat burn 🙁 I'm so stressed!
Yay!! Jasimir managed to save that cat and they managed to stay hidden long enough for the Oleanders to move on!! I really thought they were going to get caught there! From what we've seen of Jasimir so far, I was really surprised that he was willing to risk himself to save the cat!
Fie, learning to wield two teeth at a time, travels in the wagon with the Prince. Even though she's talking with a Prince, if he says something she doesn't like she'll let him know. I always love a feisty character that stands up to those who are in higher positions and that's exactly what she does!
King Surimir is the only Pheonix witch right now which means if he dies, Pa will be the only one to wield the power of a Pheonix witch through the teeth he has! Its weird that we haven't seen or heard much about the King yet!
Oooo do we think something will happen between Fie and Tavin?? Hangdog seems jealous enough and everyone else seemed to think them playing that game together was a big deal!
Uh oh! Fie has only been practicing for a couple of days to use two teeth at once and now she's expected to do so to hide Tavin from the guards…this could be interesting.
That was so tense! I wasn't sure if they were going to make it through but Fie managed and now they've made it through the gate!
Fie, Tavin and Jasimir make their way to the Second Market to find the Markahn who is waiting for them there. Although it doesn't sound as if they're going to be too welcome there! The climb to the second market sounds horrific! Too hot and tiring for me! I'd be melting by the time I reached it!
Finally, they make it to the floating fortress…I don't know why but I have a bad feeling about this! Oh, and it seems Tavin feels the same!
Oh no it's an ambush! They're working with Rhusana, and Hangdog was in on it?
Noooo Pa!! I hope he's going to be okay!
Fie is now the chief and the oath has been passed on to her! What are they going to do now that they have no allies?
Now on the run, they make their way through the markets and Fie manages to create an illusion of themselves to send the Hawks in a different direction.
Taking cover in the maintenance tunnels, they now need to come up with what to do next! How do you think they'll get out of this one? Is there anyone left they can trust?
---
And that is day 2 done! What are we all thinking so far? Things are definitely getting tense and I'm not sure what they plan to do now that they've lost their allies! Hopefully they'll figure something out quickly!
Can't wait to find out what happens tomorrow! See you then!
Amy