Beautiful photo by @bookworms_take_shelfies
Hello Fairy Friends!
Happy Thursday! I hope you're having a good day so far! Are you ready for our fourth section of the readalong? Let's dive right in!
---
Please be warned, the following section will include spoilers for The Prison Healer by Lynette Noni, from chapter 23 to chapter 28. Please only read on if you've finished this section!
-!SPOILERS!-
So we jump back in to see more of the same – the rat experiments are showing no sign of helping, and it's becoming more urgent to find the root of the illness. The pressure is rising for Kiva…and everyone can feel it.
That is until Tipp goes missing, shortly found again ill in a corner. Of all the bad possibilities, this is for sure one of the things we definitely did not want to happen. Understandably, Kiva goes into panic mode, knowing the survival rate for this mystery illness isn't high. If she started to feel demotivated to find the cure at all from the lack of progress, this gives her a renewed kick to do so.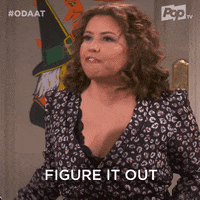 But wait! He's…not got the same illness? Tipp makes a miraculous recovery after his fever breaks, and is soon bouncing around the infirmary as an assistant rather than patient. Phew! Who else was worried for a moment there?
The days continue and more theorising takes place, with everyone trying to figure out what Kiva's trial may be. But a break to this theorising comes in the form of Tilda, who wakes up lucid for the first time since arriving. Not much is said besides Kiva's name, and a request for Kiva to tell her parent's story again. Why? Why has Tilda latched onto the story of her parents, of all things? And weirdly, Tipp seems to think Tilda reminds him of his mother…there's something going on here, right?
With the next trial approaching, things move pretty quickly. A series of events occur – Mot gives her a drink to help her with the water trial, and new prisoners arrive at Zalindov. With them comes a note, this time only saying "Oakhollow". Kiva realises her family no longer have any intention of going through with the rescue attempt, instead only telling her presumably where they're based in case she can escape herself.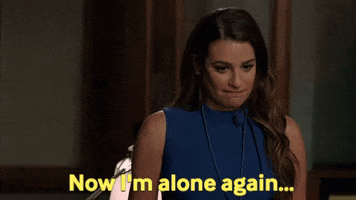 Just before the trial commences, and she's about to leave the infirmary in the hands of her helpers, Kiva comes across the immunity boosters that have apparently been handed out to the prisoners. She hasn't heard of them until now, and suddenly it hits – this is where the illness is coming from! The prisoners are being poisoned, one by one. But why? And by who?
Before Kiva has time to tell anyone, she's whisked away for the next trial.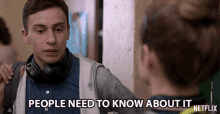 Kiva is taken to the abandoned quarry outside, now flooded and disused. Her trial? To be weighted down in the water for 15 minutes, and only pass if still alive when pulled out. Inevitably, it doesn't take long for Kiva to pass out, the cold causing her body to go into shock and rapidly running out of oxygen…
Until she wakes up again, still underwater. Looking around, she spots Jaren, having jumped in after her. But she can breathe – how? And then it dawns on her…Jaren has elemental magic. He's saved her by giving her a bubble of air, and begs her to keep his magic a secret. Before Kiva has time to process things properly, she's pulled back to the surface, with Rooke angry once more at the interference in trials. Kiva lies about what happened, aiming to protect Jaren. And the next thing we know, a pain hits her head – and we're done.
---
What a moment to end this section on! What do you think will happen to Kiva now? Do you think she'll make it through the final trial, or if there's anyone else that can possibly help her now? So many questions!
Do let me know your thoughts below, and I'll be back tomorrow for more!
Love,
Ashleigh