Beautiful photo by @mayshiibooks
Hello Fairy Friends!
Its day 2 of our Readalong!
Alessandra has made it in to the palace and the King is starting to trust her so I'm very excited to find out what is going to happen! So without further ado, let's read!
Today we're reading Chapters 8-13!
Please be warned, the following will include spoilers for The Shadows Between Us by Tricia Levenseller Chapters 1-13! Read only if you've finished those chapters!
-!SPOILERS!-
Many more letters arrive inviting Alessandra to a whole host of balls and luncheons but the most interesting letter comes from her father! They're starting an investigation into the whereabouts of Hektor, the boy she murdered! This can't be good, if anybody finds out what she did, it could be the end for her and the King.
Kallias is doing well to keep up the pretence that they are courting by sending her gifts in front of the other ladies.
And it's done the trick as the other ladies can't get enough of hearing what Kallias is like! I think I would be enthralled too! The way Alessandra describes him makes him sound like a dream!
Just as she's wishing she had someone to show her scandalous nightwear to, Kallias walks right through her wall, but he doesn't seem happy to see her!
He's mad at her because she told people they had touched and that that makes him look weak! Is that something to do with his shadows as surely just touching couldn't show weakness?
I love how unafraid Alessandra is to tell Kallias what she thinks and also the fact that he just takes it from her! I imagine he doesn't let many people talk to him the way she does. Do we think he was jealous of Lord Eliades or just wanting to make sure their plan works out? I'm thinking a little jealousy…
Oh no! Myron is back and this time she has nothing to hold against him! He wants her help to make friends with some more powerful people but this could be very dangerous for her!
Poor Alessandra is stuck between the two worst people at lunch but could she have another plan brewing to get her away from Myron and Eliades?
And she's given Kallias a solution to his problem! She's making herself invaluable! If her plan works then he'd maybe want her to stay and help with other difficult situations!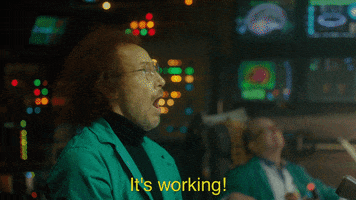 Is anybody else obsessed with all of the gowns Alessandra has? I would like to wear them all please so who's throwing a ball for us? ?
I love that they've been there two minutes and she's already managed to get rid of Myron. He's far too interested in meeting rich people.
Ahh I love Leandros! He's so full of himself but in an almost charming way! He could have been good for Alesssandra if she wasn't set on Kallias.
Oh no! Kallias lost his brother as well before losing his parents 🙁 he's not had it easy! No wonder he keeps to himself a lot.
Alessandra manages to get herself inside the meeting room and provides another solution to one of Kallias' problems! She really does seem to know what she's talking about!
It's a shame that Kallias is too busy for them to spend any time together though! She won't be able to put her plan into action if they're never together for more than 5 minutes!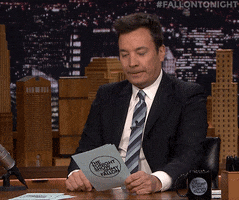 Ahh Alessandra has a plan to get rid of both Myron and Eliades and free Rhouben from Melita! If this goes to plan she really will be a genius!
Oh wow Eliades really is obsessed with her! That letter is a bit too much grovelling for me (and for Alessandra) and Myron is so devious! I don't trust his business venture one bit! I really hope her plan works!
I'm so glad she has found friends in Rhouben and Petros! They allow her to have a bit of fun while the King is busy!
It seemed easy enough to forge Eliades handwriting but will get his seal be as easy?? 
Ughh Vasco is determined to get rid of Alessandra I feel! It's like he's actively trying to find a way to see her off. And from what he's saying it seems the whole council don't believe they are truly courting which does not bode well for them.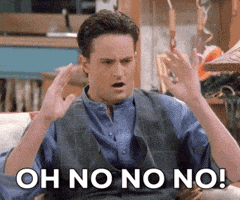 And now her father wants her to give up 🙁 but Alessandra will not back down from the challenge!
Ahhhh so she bought out all of Myron's debt and now he's in debt to her! That was such a smart move as now if he tried anything she could send him to jail! That should get him to go away for sure!
Surely Kallias must realise that they need to make more of an effort if their courtship is to be believed! But alas he just outright says no to her offers!
Oh no no no, Chrysantha told Hektor's father and a constable that Alessandra had slept with him!! If that got out it could ruin everything! Do we think she did it on purpose or was she just not thinking?
Oooo Alessandra is off to spend an evening with Leandros, but dressed as servants where could they be going?
He's taken her to watch boxing! And Alessandra is delighted by it! Soon enough to they're betting on contenders and her acute observations help her win big!
Oh wait she's not going to actually fight is she?? I know she can handle herself but this is totally different. And she's calling herself the Shadow Queen, that's definitely dangerous!!
Aaaand she's been knocked out…uh oh that will definitely leave a bruise!
---
Wow so much just happened! What have been your favourite bits so far? And how will Kallias react to her spending time with Leandros?
See you tomorrow to find out!
Amy