Lovely photo by @zoereadsx
Hello friends, and welcome back!
Yesterday we left off with Rhen eavesdropping on Germaine and his friends, when she is caught by a man named Kellan.
In the comments from yesterday, you all pretty much think Kellan is Mr Holm, which I agree with! It could definitely be him! Who else would be lurking about Seleni's house, right? And all of you love Rhen which makes me very happy! We are all Rhen fans!
Are you guys ready to continue? I sure am.
Let's find out what mischief Rhen gets up to next!
Please be warned, the following will include spoilers for To Best The Boys chapters 8-15 inclusively. Read only if you've finished those chapters!
-!SPOILERS!-
So, Rhen has left the party in a rush. I would too! Sounds like a nightmare!
She arrives at a bar in the poor district, eager to warn Sam and Will about Germaine's plans. However, her plans are cut short when she finds the bar is in an uproar. It turns out those rich pests are trying to shut down the port and limit the fishing done. This would effect many families badly, including Sam and Will's, and Lute's.
She's nervous to be there in a nice dress in case anyone believes her to one of the rich folk. I bet at this moment Rhen feels utterly helpless and maybe like she doesn't belong as Sam and Will advise her to get out of there before anyone sees her.
When a brawl breaks out, Lute helps Rhen get away from some men who mistake her for a rich person. They chase Lute and Rhen until they hear a Ghoul? Um, why is there a Ghoul?! That's terrifying. Lute, being the gentleman that he is, walks Rhen home and they have a little moment which really makes me thing they have more of a history than is let on. Did they used to date? Perhaps they've always had a thing for each other?
Unfortunately, their moment is interrupted by the King family. Again, Lute shuts himself off from Rhen and walks off after wishing her a goodnight. There's something definitely going on. What do you guys think?
When Rhen arrives home, she finds her mother appears worse. There's blood on her pillow and when she checks on the cure, she finds the Rat that her father tests on, is dead. Poor Lady!
This is the last straw for Rhen. She decides to enter the Labyrinth in order to help her mother get cured. The University would be the only way for her to get the education and equipment she needs to help her father find the cure.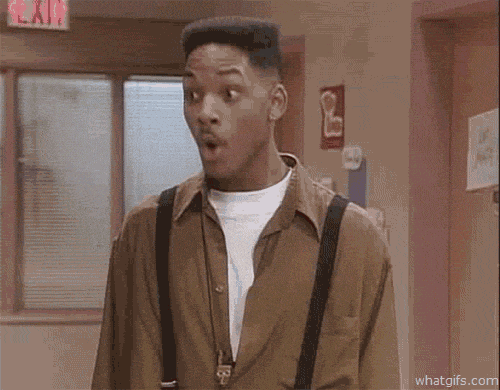 In chapter 11, Seleni visits and Rhen fills her in on the night's events after she left the party. Thanks to Seleni we now know that Rhen has had a thing for Lute since she was ten years old. I believe she's around 17/18 years old now, so that's a long time for a crush!
Seleni admits she is worried for Beryll, and I am too! Germaine wants to kill some people and Beryll will be there! Please be safe Beryll.
So, Rhen cut her hair the night before, and when Seleni sees it, she completely freaks out wondering why on earth her cousin would cut her lovely locks of hair. Rhen explains and Seleni decides she wants to come along. Honestly, if the synopsis hadn't told us that Seleni comes along, I would have been really shocked by this. As it's very clear that Seleni likes her rich lifestyle and her role in society as a woman. I presume she wants to come along for Beryll's sake though. Which is very sweet!
Rhen goes to visit her mum before they leave and it turns out, she heard everything. And even though these Labyrinth games are infamously dangerous, she still supports Rhen. That really makes me happy and sad because she's such a great mother! I hope Rhen succeeds and saves her mother above all else.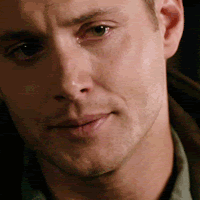 We find out a bit more about Holm manor which sits above the town at the very top of the hill. Rhen tells us that it was deeded to Holm's great great grandfather by King Francis himself. Which makes me wonder how big a deal this Holm guy is. Weber gives very beautiful grand descriptions of the manor, and it sounds friggin' beautiful!
Rhen tells us the differences between how the Rich and the poor celebrate the Labyrinth day. The Rich have tents and whole buffet's set up, waiters serving drinks and freshly cooked food. Whereas, the poor will just watch or maybe set up a little picnic. Vincent makes his presence known to Rhen and asks for a token of luck from her. I really hope Rhen gets to kick his butt at some point.
Rhen spots Lute with his family preparing for the events and we learn a little more about his brother, and how he's living with a mental illness that Rhen's father has been helping with when possible. Lute brings up their past for a moment and I think that shows that he may have a bit of a crush on her as well.
Please tell me I wasn't the only one who laughed out loud when Rhen wanted to ask him on a date to see a corpse?! That's bloody hilarious. She thinks it so casually. And you know, I bet Lute would say yes, regardless of how weird it sounds.
Rhen's definitely not like any of the other girls around their town and I truly love that about her. With every page, Rhen is becoming more and more of a favourite character for me. She's fantastic so far!
Rhen and Lute have a little dance too, thanks to his mother. I love that Lute is such a gentleman. Of course, their moment is cut short AGAIN, by Vincent. Damn it, Vincent.
He tells Rhen that his parents are awaiting her to join them and he also tells Lute that she has graciously accepted his offer to court her. When she definitely say that. Lies Vincent, lies!
I'm going to assume Lute's feelings are hurt whenever Vincent is around because he doesn't want her to end up with someone who probably wouldn't appreciate her. Let's be honest, Vincent wouldn't! What do you guys think?
In the last chapter of today's readalong, the Labyrinth games are about to begin. This part reminds me of the Hunger Games, but with much lower stakes. Rhen and Seleni get into their boy's clothes which they stole earlier and line up with the rest of the boys. This is when Rhen notices Lute at the end of the line. I wonder if he's joining because of the fishing port fiasco? This is his chance to to make a life for himself and his family. Things just got intense.
This probably puts Rhen in a difficult position because she really likes Lute and his family needs this win as much as he does, but Rhen has to help her mother. She has to win this scholarship!
The games have begun!
And the first task is underway, but out of nowhere, Kellan from the night before appears. Does this mean he is Mr Holm? Or does he just work for Mr Holm? What's your thoughts on Kellan?
The first task seems to be them facing their fears and Lute's is incredibly sad, and Rhen's shows her married to Vincent. The thing is, they can see each other's fears Rhen sees Vincent's, Beryll's, Lute's. And Lute see's Rhen's fear. Has he figured out that she's in disguise already? I bet he has. He's a smart cookie.
Somehow they manage to find their way out the first task by using the stars and Math? Which basically confirms that if I were in the Labyrinth? I'd be lost already, because I suck at Math. Good on Rhen for figuring it out though! You go girl!
---
What do you guys think of chapters 8 – 15? Quite a lot happened! We found out a lot of information and the Labyrinth games have already begun!
Please be mindful of spoilers if you decide to continue reading. If you do read on, I don't blame you! This book is a really easy, fun read so far.
I truly hope you all enjoyed today's chapters!
We will be back tomorrow and we'll be reading chapters 16 – 22, and announcing the giveaway!
With Love,
Lauren