Lovely photo by @lulumoonowlbooks
Hello again, Fairy Friends!
We are back for day 3 of our March Readathon! In yesterday's chapters quite a lot happened. Rhen and Seleni have disguised themselves as boys and joined the Labyrinth games. They have already completed task one and are rapidly approaching the second. We also found out Rhen has liked Lute for a very long time and that this mysterious Kellan man definitely is linked to Mr Holm somehow.
It's also Readathon photo challenge time! Every month we host a little, super simple, photo challenge over on Instagram that only you guys can enter for a chance to win a FairyLoot box for free! The odds are very much in your favour, so make sure you enter!
If you'd like to enter, all you need to do is follow these steps:
Snap a photo of 'To Best The Boys' with the beautiful character art print from the March box
Include the hashtag #ToBestTheFairies
Do all this by end of Friday 26th April
Mention down below in today's comment that you have entered and include your Instagram handle (*important, as we really want to make sure a person from the Readalong wins this!)
Best of luck to you!
Now, let's find out what happens next shall we?
Please be warned, the following will include spoilers for To Best The Boys chapters 16 – 22 inclusively. Read only if you've finished those chapters!
-!SPOILERS!-
So, we are on the second task, where the team find themselves in a box.
As they are trying to find a way out, Rhen pulls another classic move and "accidentally" elbows Germaine. I love her so much. And did anyone else notice the similarities between their fake male names and their real names? Rhen's is RENfold. Seleni's is SEdgwick. Maybe I'm looking too much into that, but I thought it was a cool little detail!
The next task question is, Why are you here? They all take turns explaining why they are there and of course, Vincent's answer makes me want to punch him. I also feel like Lute has definitely figured out Rhen's disguise already.
Out of nowhere one of Germain's friend's poison's Will sending him into a fit! Sam tries to fight him, and honestly, I wish he'd kicked his butt!
Thankfully the team manage to make it through the second task and into the third which definitely seems like more Lute and Sam's area of expertise. I bet this is where their characters will shine! However, Seleni is now starting to get worried about getting caught, and worried for Beryll after seeing what Rubin did to Will, who's on the same team as him!
It seems that with this task, the team are finally getting a chance to relax and figure out their next steps. I wonder if time passes faster in this Labyrinth?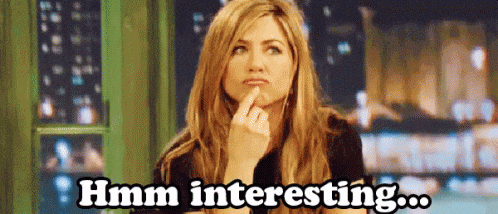 By this point we know that Lute has discovered Rhen's disguise because he practically flies for Vincent after the way he talks about her. I feel so bad for Rhen as she would have had to sit there and pretend it doesn't affect her. She's supposed to be a boy and she would be discovered by the others if Vincent's words upset her.
Beryll stands up for Seleni too which is very sweet, however, he's completely oblivious that she's RIGHT. THERE.
Rhen and Lute finally walk off for some alone time and finally Lute is apologetic for the way he acts after Rhen explains there is nothing between her and Vincent. Did anyone else laugh out loud when she said she'd rather marry a goat? Same girl, same. 
They have quite a lovely moment together and finally they kiss! And Rhen is the one that makes the first move. Again, I love her! She doesn't have to wait for a guy, she knows what she wants and she goes for it, and in this case, it's a little smooch from Lute. Their kiss is incredibly innocent and it makes me think that they were probably each other's first kiss. Which, is very very sweet!
In the morning, the Uppers have already left to get ahead. Beryll makes a statement saying that he's really starting to hate them. Really Beryll? Only starting to?!
They manage to go try get a boat, but boys threaten to poison Seleni with Berries unless they give the boat over. How dare they try to hurt Seleni! 
Beryll stares at her for a moment, and I bet he's just starting to notice the familiarity between this Sedgwick kid and the woman he is currently dating.
Kellan had previously mentioned about how they will be looking at out of the box thinkers. Well, their team is definitely thinking outside the box as they use the tents to fly them across the water to the island they need to get to. However, their smart idea doesn't come without a price because Beryll hurts himself and Sam breaks his ankle. Rhen and Seleni are now discovered too because their hats flew off whilst they were flying. Beryll's reaction is priceless!
Suddenly a huge Basilisk snake chases the other teams from the forest, which I find…terrifying. Chamber of Secrets vibes anyone?
When they finally get into shelter, Vincent spots Rhen, and he doesn't seem happy to say the least because now he's competing with the woman he wants to court and make his Wife.
They seem to be in a Tomb, and guys, this party was bloody freaky for me. When those GHOULS start RISING?! That is my weakness, I'm so scared of stuff like that so I was shaking!
They manage to get through to another part of the Tomb, but Sam and Rubin are left behind, I am praying that Sam survives…Because what a horrible way to go…And I adore Sam, I love his friendship with Rhen.
Beryll is caught by the rock that seals the door and Seleni insists that Rhen go ahead with Lute because she wants to stay with Beryll. That girl is smitten! She admits that she is here to support Beryll and that she is happy with the life ahead of her. To become a wife and a mother. Go Seleni for owning her desires! She was also there to support Rhen and show the boys what girls can do!
Rhen and Lute go on to face the next question together with Vincent and Germaine ahead of them. Kellan appears again, okay he has to be Mr Holm! He can clearly see that Rhen is a girl in a boy's competition and he doesn't seem to care. Interesting…
The final test is for the remaining four to create a glowing compound. Our girl Rhen has GOT THIS. She is a scientist!
…Vincent poisoned them?! And despite the fact that I really disliked his character, I must admit, that plan was friggin' genius. Germaine feels the affects first then Lute and Rhen. They desperately try to find out how to make an antidote with what they have as Vincent prepares to walk through the door and win. And, despite the urgent matter at hand, Rhen is eager to help Lute too. She knows his family need him. A very selfless thing for Rhen to do. AGAIN, I LOVE HER.
Lute tells Rhen he's already won. Queue the tears in my eyes! Rhen goes ahead to win the contest, shoving Vincent out the way first, naturally, and telling him that he she would never be his wife. Buuuuurn!
Rhen steps through the door and WINS.
Only to find, the festival is in anarchy.
Mr Holm makes it official that Rhen is the winner and when she wakes, her father is there to greet her and fill her in on what happened whilst she was unconscious. I truly love that her family is so supportive of her. And, I bet they are so ridiculously proud of their daughter for besting the boys.
---
What do you guys think of chapters 16 – 22? We basically covered the entirety of the Labyrinth games in these chapters, and I'm really glad we did because I don't think I would have been able to stop reading if we had stopped midway. Would you?
Please be mindful of spoilers if you decide to continue reading.
We will be back tomorrow and we'll be reading chapters 23 – End! I'm so sad that we're almost finished this already!
With Love,
Lauren