Beautiful photo by @katiesreadingnow
Hey Fairy Friends!
How are you all doing today? I hope this month has been a good one! Are you ready to kickstart our Readalong of Witches Steeped in Gold by Ciannon Smart?
In today's section of the Readalong, we'll be reading Chapters 1 to 12 (over 100 pages in total) so be sure to get cosy, grab a snack and a drink, and bundle yourself up in blankets as we dive into this epic read! When you've finished reading this section, you can join me back here in the comments to chat all about it!
Please be warned, the following will include spoilers for Witches Steeped in Gold by Ciannon Smart, from Chapters 1 to 12! Read only if you've finished those chapters!
-!SPOILERS!-
Ok, so first thoughts? There is A LOT of scheming going on, huh?
The book begins with Jazmyne, an emissary to the Doyenne (leader of the witches) who is on her way to a meeting with the Nameless—a resistance group who want to overthrow their leader. We meet two characters: Anya and Light Keeper, both of whom seem pretty important and badass figures within the resistance, and learn one of the reasons for wanting to overthrow the Doyenne is because of the Yielding, a sacrificial Hunger Games type rite that provides protection for their island of Aiyca.
Then, to round off the chapter we learn that Jazmyne is the Doyenne in question's daughter, but despite the Nameless's faith in her, she doesn't think she's ready to take her mother's place. Well, that makes this whole thing VERY interesting indeed!
Cut to six nights later and a new POV: Ira. We learn Ira is a different type of witch, an Obeah with dark hair rather than silver like Jazmyne (who is an Alumbrah). Ira is trapped in Carne prison alongside Kaleisha and many other Obeah witches, all of whom wants to escape and join the Jade Guild (a group of Obeah rebels who want to overthrow the Doyenne). Ohh, I'm liking these guys already.
We then switch back to Jazmyne who is waiting for the Doyenne's announcement about this year's Yielding. The Nameless seem to be on the cusp of assassinating the Doyenne right then and there until she announces that this year's Yielding will not be going ahead. Um, what? Did anyone else see that coming?!
Back to Ira, where the rebellion against the Carne prison guards is well underway. But while fighting back, Ira betrays the other prisoners by abandoning them to save herself (um, not cool Ira). However, she is then caught by one of the guards—the leading guard in fact, who just so happens to be another emissary to the Doyenne—and it turns out this was Ira's plan all along: to become a shield to the Doyenne in order to get closer to her and kill her.
The Carne prisoners, along with Ira, are transferred to Carling Hill in order to be imbued with their ancestor's magic. But waiting for them there are the Doyenne and Jazmyne. Ira informs the Doyenne of who she is—the last living heir of the Adair family, the ones the current Doyenne usurped—and how she wants to be her shield to protect her from any threats. Instead, the Doyenne has Ira muzzled and sent for execution, but she fights back and manages to escape through the island's woods where she reaches her family tree and is gifted her magic. However, it's not long before Ira is caught and brought back to the Doyenne, who drinks her blood, binding them together and putting Ira under the her control. The leading guard, Kirdan, who Jazmyne seems to like, is ordered to kill the remaining prisoners to ensure no word of the rebellion gets out.
So kinda beginning to understand why the Nameless and Ira want the Doyenne dead… Anyone else agree?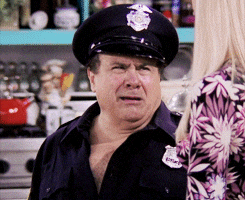 While travelling back to the capital city, we learn more about the leading guard, Kirdan (who happens to be another type of witch—a Zesian). He is also a member of the Divsylar family, a line blessed with a magic surplus like Ira's family. Leaving her in a cell, Kirdan makes Ira feel bad for leaving her sistren and calls her selfish. Harsh words, but is there some truth to them? Was Ira right to betray them?
Meanwhile, Jazmyne meets with Anya who tells her about an attack by the Jade Guild. Is it possible that they know about Ira being alive?

Taken from her cell, Ira believes death awaits only for the Doyenne to make her her shield, trapping her in a bargain to protect their island. Ira tries to kill the Doyenne right then and there but the bargain prevents her. When she leaves, she sees Kirdan who remarks that she is not like the stories. And is it me or is that meant as potentially more than just a compliment?
And it's here that we finish section one of the readalong. And what a section! Will Ira be able to overthrow the Doyenne now that she's locked in the Doyenne's bargain? Can Jazmyne and Ira somehow work together given their shared goals? And what is going on with Kirdan, Ira and Jazmyne? Stay tuned as we continue reading throughout this week!
Let me know your thoughts on the first few chapters of Witches Steeped in Gold, and I'll be back again tomorrow to talk more about it!
Love,
Tash