Stunning photo by @heathers.booknook
Hello Friends!
Today is the 5th, and final, day of our readalong for Woven In Moonlight and what a ride it's been! This book has had so much action and I have a feeling this ending is going to be explosive with lots of confrontations, bring it on!
Let's see just how this is all going to be wrapped up. Everyone have a blanket and a beverage at the ready? Good!
Picking back up at page 293! Let's finish this book!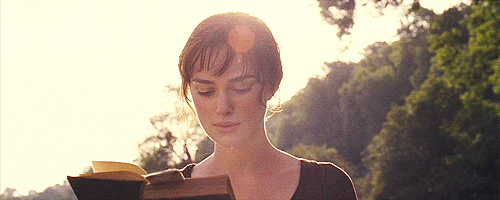 Please be warned, the following will include spoilers for Woven In Moonlight by Isabel Ibañez! Read only if you've finished those pages!
-!SPOILERS!-
How cute is it that Ximena is trying to look nice for her meeting with El Lobo? "For some unfathomable reason" sure girl, whatever you say…
The suspense has me speed reading through this conversation. This is it folks, the moment we've all been waiting for! He's going to take off the mask!
Drumroll please….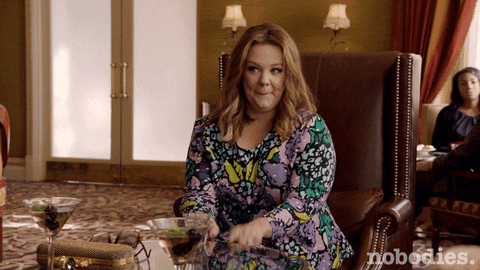 It's Rumi!!
Who guessed correctly? I was certain it was going to be BOTH Rumi and Juan Carlos! So many things make sense now, Rumi being a laughingstock at court, it was all an act.
So happy they finally kissed! "We'll never make it if there are secrets between us" Well this is awkward…
This is surely all going to end in tears, she has to betray him to save her people and as much as I'd like to think she won't, what choice does she have? After leading her to his secret rebel headquarters we found out that Juan Carlos is his cousin (knew they had to be related!)and of course is in on the whole thing!
Oh my word! Sajra is here? He already knew the identity of El Lobo so it's all been a test? He seriously tried to torture the name out of her, I'd be lunging for him too. I don't know about you but he makes my skin crawl, more than even the King. Oh wow, Rumi didn't take that revelation lightly and had a shard of glass at the priest's neck! Too bad, I guess they need him after all, a necessary evil.
Okay she's chosen her side and told him the location of the Estrella, I think it's the right choice especially after the way Catalina acted. I get she felt betrayed but it's for the greater good.
Oh no revealing her true identity did not go well! I understand his mistrust but a little hypocritical of him, no? Surely he'll believe she's on their side after he has the Estrella.
I didn't belive he would actually kill her but man was that intense! "Why should I believe you"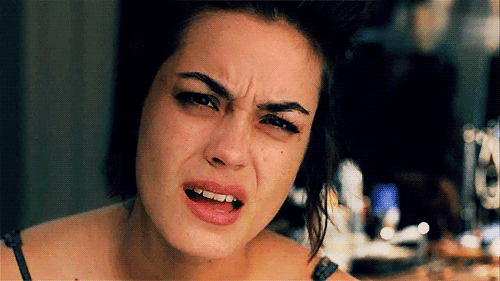 At least he let her leave but she's completely lost his trust and it's breaking my heart!. This is kind of frustrating considering Rumi also has a secret identity, surely he understands why she was put in this situation? His reaction is definitely a reflection of how high stakes the situation is right now and it shows how just how serious things are, the whole of Inkasisa is on the line.
I love that he called her by her real name, I refuse to believe this is how it ends for them. At least Juan Carlos believes she has good intentions, I knew I liked that guy!
Okay time to find out what happened when Rumi went to find the Estrella, she deserves to know what's going on! Oh no he's hurt, something must have gone wrong but also he's shirtless….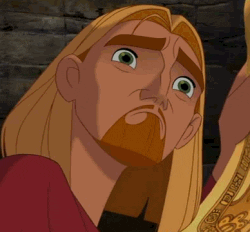 But back to the story, the Estrella wasn't there which means Rumi still has no reason to trust her! Did Tamaya lie about its location? Did Atoc maybe move it? Woah this is NOT GOOD. Not only did the owl take her tapestry with the location of the weapon to Catalina. Catalina thinks Ximena is on her side again.
Just when things couldn't be any more crazy, it's time for the wedding ceremony and she has a dagger! She tells him she's a decoy and that Catalina is on her way and… my heart is in my throat. To top it all off "the ghosts are coming"
Oh damn, her attempt to kill Atoc fails, she's being held in place by the slimy priest and Rumi just revealed he is El Lobo causing Atoc to make the ground shake in anger-quite literally.
She almost had Atoc but now he's on her! This is brutal! Oh Rumi saves her, passes her a sword and kisses her quickly- my heart! The animals are now joining the fight…deadly as well as adorable!
Oh hell no he did not just kill her Jaguar? That hurt me, truly.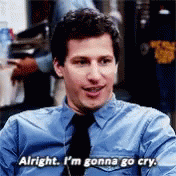 I will admit to taking some great pleasure in that man's death, he definitely had a grizzly end. But oh no, the ghost army is here and they are terrifying!! They can't be harmed! They are literally an unstoppable enemy.
JUAN CARLOS NOOOOOO, oof that hurt me too. *sobs onto the page
Oh man Catalina does not want to listen to sense huh? Instead she's seriously going to fight Ximena, after everything she has done for her? She is blinded by hurt and feelings of betrayal, understandably she wants justice for her people and her parents but at what cost Catalina?!
Yes Ximena has the Estrella and she destroys it by throwing it down a hole in the earth caused by the earthquake. The ghosts vanish but there's a huge explosion of light!
Thankfully she wakes up in her room in the Castillo, does this mean everything is okay? After Rumi used his magic to save her, the Illustrians surrendered but Catalina is being held prisoner. Aw he's apologising for not believing her sooner! He's also grieving the loss of Juan Carlos, I'm tearing up guys.
Turns out the priest has left and is heading to the jungle and Catalina could be facing execution?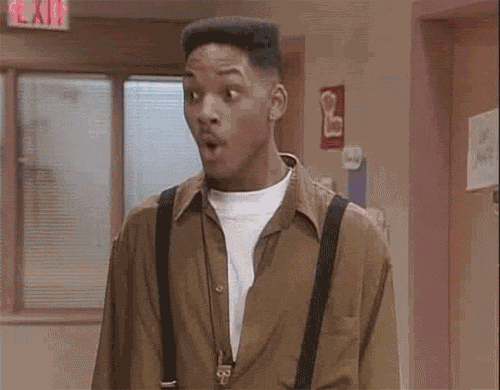 Surely Tamaya wouldn't do that! Ximena tries to talk her around once again but Catalina is proud and stubborn. Apparently logic doesn't get through to this girl? Isn't their history enough to convince Catalina to trust in her one last time?
The fact that Rumi is flirting and kissing her to distract her from Catalina's hearing though?! Adorable! I also love that she didn't tell him he was clever for putting the herbs in his pockets to create the smell, "his ego needs to be kept in check" lol
"The llama spits a wooly ball at their faces" hahaha love that llama
Oh yay she's free to live in the Castillo with her animals and she's going to open a shop! Wait Catalina says she'll never accept the Princesa as queen so they're going to kill her?!
Ok phew she's important to Ximena so Tamaya will spare her life but…she's banished to the Yanu Jungle? Will she survive and as Tamaya suggests "come out the better for it"? Do you guys think this exile is a fitting punishment for her?
Ximena now has a home and a family and she gets to be herself!
"I'm ready to be me."
"Only me."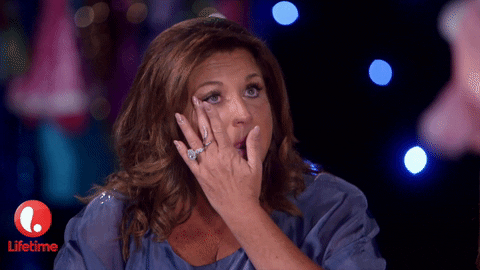 What an ending!
We did it! Thank you so much for joining this readalong, you made it so much fun!
I want to hear all your thoughts! What rating did you end up giving this? Did you enjoy the romance, the mystery and the magic? Did you guess the identity of El Lobo and will you be reading the sequel when it's released?
Let us know down below & we hope to see you in the next one!
I hope you have a wonderful weekend ahead!
Love,
Codie