Stunning photo by @de_boekenzusjes
Hello again Friends!
Its day 2 of our Readalong of Woven in Moonlight! We're already off to a nail biting start and I'm eager to find out how Ximena is going to get out of this awful situation! Will she be able to save Ana and what is up with this Rumi guy? I'm excited to find out what will happen in today's chapters!
Let's pick it back up at page 67 and read up to page 143!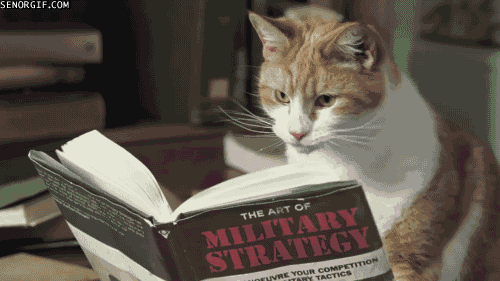 Please be warned, the following will include spoilers for Woven in Moonlight by Isabel Ibañez up to page 143! Read only if you've gotten to this point!
-!SPOILERS!-
After spending her first night in the Castilo Ximena wakes up to find Rumi in her room, can you please knock Sir? Great, now she has to be in a parade to celebrate her engagement to that awful King! Not the best news to wake up to! What do we think of the guard Juan Carlos? He seems nice, maybe too nice?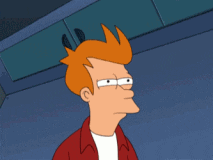 Oh oh, making her way through the parade she sees a platform with prisoners- it's Ana and the other Illustrians! Of course he tricked her, boy do I hate this guy! Did anyone see this coming? If we lose Ana, all the Illustrians back at the keep will be at risk of attack!
But wait….
Its El lobo the vigilante! I was wondering when this guy would show up! But it's not enough, Atoc's earthquake causes a rift in the ground and he pushes Ana in!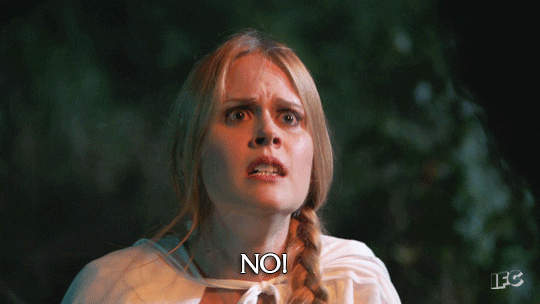 This is so sad, Ana practically raised Ximena and what does this mean for the Illustrians? Her second day in enemy territory ends with another friend's death and in much worse surroundings. And I was hoping things we're going to get better for her! Maybe a little naive of me huh?
Oh Rumi wants to attend to her wounded wrists, hmm? Interesting…
Side note: the food is making me hungry and I love the glossary at the back! Anybody else salivating as they read? No just me?
I love how she's able to persuade Rumi to bring her a loom, there's so much tension between these two and even though he is supposed to hate her, he still shows her kindness! I like how he's challenging her beliefs and her prejudice towards his people too. Rumi is quick to remind her that her people were once the invaders and that maybe they aren't so different after all. But do we really believe she's going to read that book?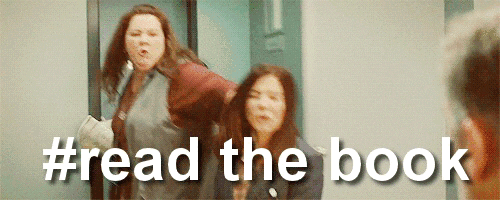 Wait…she sees the tapestry move?! A bee she wove into the tapestry moved? oooooh things are getting more intriguing …
Okay so Rumi's questions about the dress she was given to wear has me suspecting it belongs to the Princesa. But what's with his weird questions when he sees her tapestry, he does notice the glow from the moonlight. Should we be concerned about him noticing that?
Why is Rumi pushing so much for her to gift the tapestry to the King, perhaps it is so he can get back into Atoc's good graces? I almost feel bad for the guy with Ximena calling him "a lovesick child desperate for a scrap of attention."
I like the touch about the Illari who fled to the jungle and made a city entirely out of gold! I hope this will play into the story somewhere.
Oh wow so apparently the person who is to be sacrificed at Carnaval a.k.a. their wedding day is none other than the King's sister, the missing Princesa Tamaya! This really surprises me but i seriously doubt she's a willing participant.
Thank heavens that tapestry is going to make it out of the Castillo! Of course the King believes he deserves a gift from her…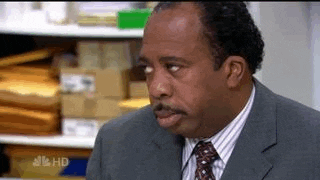 Hmmm perhaps Ximena needs to be more careful of her actions in the future as her behaviour is seen as insulting. Weaving is a Llacsan skill after all and it's funny how Ximena thinks of her Llacsan nanny fondly but hates every other Llacsan? Okay girl, sure.
Oh wow, not only is it the Princesa's dress she's wearing but Rumi might be in love with Tamaya, who is his cousin!? Okay they're not related by blood but this still threw me! Thoughts friends? It's nice to also have some clarification as to why Rumi acts the way he does around Atoc, he's just trying to secure his place at court and once again I kinda feel bad for the guy!
Hold on they are planning on strangling the Princesa?! And that's meant to be an honour? This book is dark in places, huh?
Rumi is so hot and cold with her, going from all snark to sweet and back again, this dude is clearly conflicted. He has her questioning everything she thought she knew about the Llacsans and herself once more. It looks like the Illustrian queen may not have been the fair ruler Ximena thought she was. Would Catalina make a better one?
Being called out for not reading the book Rumi left for her-relatable. It seems she cares more about Rumi's opinion of her than she originally thought!
I find it interesting that The Princesa is treated like a goddess by the Llacsans. What do we think everyone, is that why she's been chosen as the sacrifice? Because she may be loved more than the King?
I swear these two are too cute having dinner together? And Rumi makes a joke about kissing! There's definitely something there…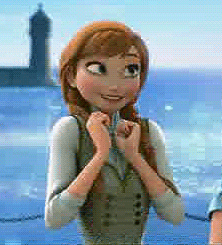 Oh and the priest's minions are following her now, but why? With only the east wing of the Castillo left to explore, Ximena needs to find an excuse to explore and seek out the Estella! So mission slightly achieved as she now has a disguise! She will be exploring the east wing again at night, I wonder what secrets she'll find!
What are your thoughts on today's pages? Are you as intrigued as I am to continue? There's been some very shocking moments (R.I.P Ana) and there's so many mysteries left to unweave- weave-see what I did there?
Speaking of-did the tapestry actually move? Also what's going on with the Princesa who we still haven't set eyes on? I'm also hoping we will meet the infamous El Lobo soon!
Anyone else had to restrain themselves from continuing?
Let me know all your thoughts and theories so far!
See you tomorrow,
Codie