Stunning photo by @thefearlessreader!
Hello Fairy Family!
I hope that you're all loving the readalong so far! It's now day 3 and things are really getting interesting.
But before we start reading, we have our secret giveaway! What's that? Oh, just a chance to get your next FairyLoot for free as a reward for reading! Doesn't really get better than that! And your chances are so good too! We don't really announce this anywhere else as we truly want the person from the readalong to win! If you'd like to try your luck, all you need to do is follow these steps!
Take a photo of our edition of Year of the Reaper
Include a hashtag #FairyLootReaper (very important!)
Do all of this by the end of February 4th
Mention down below in your comment that you have entered and include your Instagram handle (also super important!)
Good luck!
So, let's jump on in!
Today we're reading from Chapter 13 to the end of Chapter 19!
---
Please be warned, the following section will include spoilers for Year of the Reaper by Makiia Lucier from chapter 13 to chapter 19. Please only read on if you've finished this section!
-!SPOILERS!-
We join Cas and Lena as they interrogate Master Dimas and his daughter, Hellin. Cas drops into the conversation how he knows that Master Dimas stole the toll from Izaro's house. Master Dimas left Izaro for dead and clearly thought no one would know of his transgressions… enter our troubled but sweet Lord Cassia!
And his instincts were right, of course they were! Cas is amazing. Master Dimas allowed a stranger in a BLACK VEIL (not suspicious AT ALL???) into his home to 'watch the naming ceremony', for a cost of course, because we know Master Dimas has no conscience when money is involved! And, mic drop moment, she gave the name Faustina, the same name of the nurse maid who should've been carrying the prince to his naming ceremony. She also left a mysterious coin behind, not one that Lena, (a historian that would know of all the coins in the royal mint, surely?) recognises. Oh, it's all unravelling now! GET THE POPCORN! WHO IS THIS WOMAN?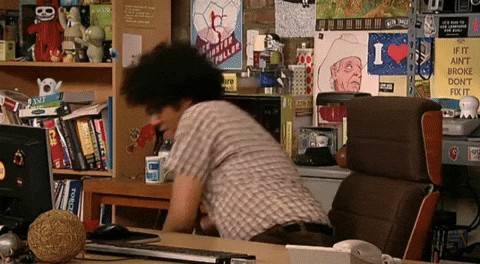 I don't know how Cas copes with seeing ghosts, especially little boy ghosts curling up on the floor of a kitchen with a Lynx. Just reading about it makes my heart ache a little. Cas's strength really knows no bounds. Anyway, Lena and Cas have dried her grandfather's inventory, Lena nonchalantly dropped the news that they're all leaving the keep in a few days. The inventory is all clothing, all Jehan's clothing by the looks of it! Including her very, VERY pricey wedding gown, and one hundred coins which should've served as wedding gifts… coins just like the one the archer left behind… that Jehan had apparently never seen before? Even though she had them commissioned?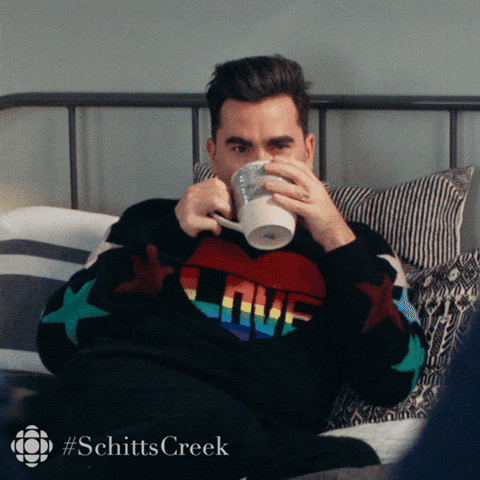 I was not ready for Cas to approach and speak to the boy after Lena left, and with such care. I'm weeping. The lynx left the boy and Cas offered to go and find another Lynx and bring it back for the boy to cuddle. I'm really not ok.
The King and Cas find Ventillas very drunk, at a gravestone, weeping over the grave of a man that Cas said he was "friends" with for many years. Every time I forget about the plague we're reminded about the devastation and loss caused by it 🥺
After hauling Ventillas up and carrying him out from the graveyard, our resident spirit sensor sees Ventillas's love, Kemen and he tells Cas to make sure Ventillas doesn't come again, because he visits almost every night. This book is killing my tear ducts.
We've caught many snippets about Cas's journey to where he is now, so we can see why he's troubled, but I never stopped to think how others may be affected, how Ventillas might have been. It's so sad, he's clearly struggling. I hope Cas being back will give him some comfort!
The way Abril is avoiding Lena is certainly suspect… I feel like there's more going on here than meets the eye.
Oh no. Abril is dead… with coins on her eyes. That's unsettling! Well, I take back what I said, I can see why Abril was avoiding Lena now…
Poison! There's something REALLY weird going on here and I have absolutely no clue what it is! Anyone have any ideas?
So Abril's "sister" has conveniently only been seen in the last few days, before her death and, she's rumoured to have worn a black veil and YOU GUESSED IT her name is "Faustina"… this is bizarre! Who would want the prince and Abril dead?
Cas, knight in shining armour, has spotted the killer and, because he's amazing, gives chase. She's clever though and when Cas catches up to her, she plays the victim, and people come to her rescue. This evil woman is then seen laughing at Cas as she escaped. This woman is BRUTAL.
Cas is hurt, my baby Cas 😭 and now Cas, who's self conscious about his scars won't show anyone where he's hurt. Give me a minute, I'm crying.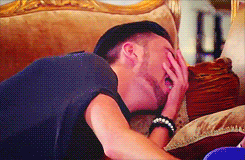 Ok. I'm good. I'm alright. Poor Lena too. It's obvious she cares for Cas and it must be so hard to see the trauma he went through when he was taken prisoner.
Ohhhhh. Cas thinks Lady Mari is the women in the veil, the archer, the woman who killed Abril and carries the coins and goes by Faustina. It would make sense, apart from the fact that everyone said she'd died… Ah! Cas thinks she didn't die. Could she be seeking revenge for being left behind?
Queen Jehan has come clean about the coins… but only because Lena showed her the list that proves she knows they were made 🕵️ and VENTILLAS knew too. I thought I knew Ventillas, and I thought he'd have told his brother anything and everything! Unless it was too risky to tell him… something strange is going on here for sure.
DUM..DUM..DUMMMMM… NO DEATH RECORD!
So Lady Mari could definitely be the veiled archer. Yet, Queen Jehan is adamant it wouldn't be. I'm so confused! Who else could it possibly be?
Ventillas is once again showing that he isn't as open with Cas as we initially believed. When Cas goes to visit Faro's cell, it's empty, and Ventillas tells Cas he sent him away on a ship… not realising Cas can see ghosts, and he saw Faro's ghost, rocking back and forth whispering Sorne's name. Why would Ventillas lie? More so, why would he kill Faro when Cas explicitly said he was tired of death and wanted Faro alive, but exiled?
---
What a section and what a moment to end on! I don't know who to trust anymore (other than Cas, always Cas).
Well, we're over halfway through now! I hope you're all enjoying this as much as I am. I'll be back tomorrow with some more thoughts on Year of the Reaper.
See you then!
Love,
Shannon