Gorgeous photo by @iam.caryn
Bonjour, good day!
Welcome to the 2nd day of the readalong! So much happened in yesterday's chapters, so I've been so eager to read these next chapters and they definitely have me excited! I can't wait to hear your thoughts today – it was so fun reading your thoughts on the first 9 chapters!
Tea/coffee/hot chocolate at the ready? Let's do this!
Please be warned, the following will include spoilers for A Curse So Dark and Lonely chapters 10-16 inclusively. Read only if you've finished those chapters!
-!SPOILERS!-
Generally, when I read I try to think of scenes that really stand out to me. Moments where I think 'wow, that was awesome/intense/romantic/sad'. Scenes that I can't seem to get out of my head and that I think about later when I put down a book. Whilst there are many scenes that I loved, there are two particular scenes in these chapters that stand out to me: the first is when Harper is playing cards with Grey in the inn, and the second is when Harper and Rhen are in the palace kitchens sharing some wine and bread and talking. It felt like the first moment she properly interacted with both of them, and actually spoke to them and got some answers. The way she interacts with them both is so different.
When they arrive at the inn, the innkeepers ask where Harper is from and she says "DC" but they think she is from "Disi". I found that hilarious, and reminded me of the movie "Just Visiting" with Jean Reno and Christina Applegate, which is really old but I LOVED this movie. If you've watched it, let me know! In the movie, two medieval people are thrown into our modern world – so in that sense it reminds me of Harper being thrown into a sort of medieval-esque world.
Anyways, back to all the juicy details that happened in this chapter! Harper finds out that the beast killed Rhen's family, and when she is talking to Rhen in the kitchens she susses out that in order to break the curse she needs to fall in love with him. She's a smart cookie, she is! She says she won't fall in love with him, but can she resist? I gotta say, Rhen is really growing on me. The talk she has with him in the kitchen tells us so much about what is going on and how he has wound up cursed. And okay, this GIF totally isn't what Rhen looks like or how he ate in the kitchen but I had to include it, okay??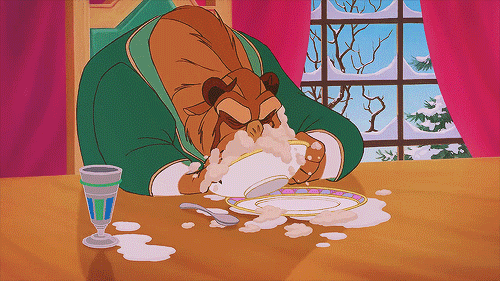 We learn about the history of the royal family with sorcerers and how his grandfather had them all killed, and when they are killed their power is transferred to the next sorcerer and so the next one becomes more powerful. They thought they killed all of them, but one of them escaped, and because all the other sorcerers are dead she has absorbed all of their power and is very strong… and she is the one that cursed Rhen. Talk about an overreaction though! Sure, he was a jerk but her curse has killed so many people, but then again her people have also been killed.
When they are talking, Harper realises that the sorceress is alive and could potentially be able to transport her back to her world. At this, Rhen gets really worried. And I am SO hoping she doesn't because Lilith is so friggin' evil and I know she's just going to hurt Harper and I do not want that happening! But I have a feeling their paths are going to cross, and it's going to huge.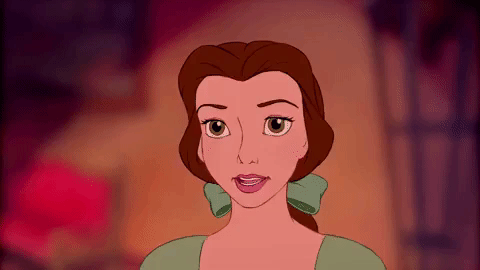 Towards the end of these chapters, Harper takes some food from the castle to give to the people at the inn and this causes an argument between her and Rhen because she left and didn't tell anyone so she could have been hurt/killed. I totally get why she's doing what she is, because with all that food appearing magically everyday it could go to great use. I'm just glad she didn't get hurt!
Even though they had an argument, I feel like Harper and Rhen's relationship is growing as we learn more about him and his kingdom. My heart really breaks for Rhen for all that he has had to endure, his whole family is gone because of him (or is it kind of because of his grandfather… hmmmmmmm…?). Grey has been there by his side, and together they've been living such a miserable life. I just want them all to be happy, they're all so precious! I cannot wait to see where the next chapters will take us.
---
What do you guys think of these chapters? What are your predictions for tomorrow's chapters?
I cannot wait to read the next chapters tomorrow. Isn't it so hard to stop reading? Eek!
With Love,
Anissa