Gorgeous photo by @theamarnamovement
Bonjour!
It's already day four of the readalong! I've been having so much fun reading all of your comments, and seeing all of your Instagram story tags! It seems like you guys are really loving this book, which makes me so happy! I cannot wait to see what you guys think of today's chapters.
Let's get back into this amazing story!
Please be warned, the following will include spoilers for A Curse So Dark and Lonely chapters 24-31 inclusively. Read only if you've finished those chapters!
-!SPOILERS!-
Rhen is seriously so good at scheming. He's planting all of these ideas in peoples head, and cleverly tells Coale about why the royal family left and why there is no staff. It's such a great explanation for why there is nobody at the castle! And he also suggests that the monster is controlled by Karis Luran… it's genius! He really has such a great way for tactical thinking.
When they're at the inn, Grey and Rhen have a real heart to heart when they are outside of the inn, and in that moment you can really tell that something about the dynamic of their relationship has changed. I feel like Rhen is growing so much, after so many seasons of being the same this last season is really changing them. Rhen and Grey are changing from Prince and Guard Commander to friendship, and I am so here for the bromance! Also, side note, I wonder why Brigid gave Grey that name? He's got dark humour, but the name choice intrigues me! And I know this GIF isn't really relevant but I really wanted to include it haha!
Throughout these chapters, Rhen is a man on a mission. He has got Jamison there (the guy with the wagon that they saved!) and he is going to help distribute the castle's magic food to people. I can tell things are going to change now. The castle now has people there, as Freya has agreed to help Harper. We also find out out that Jamison was in the army – I really like his vibe!
When Jamison is sparring with Grey, Lilith appears. *shivers* I just know things are about to go down! Rhen has told her that Harper wants to meet her, and now Grey has gone to get Harper so that she can meet Lilith. MY NERVES! I just know this is going to end badly, because hello it is Lilith!
And of course it does. When Harper arrives and sees what Lilith is doing to Rhen it's just so awful. I KNEW LILITH WOULD DO ALL THE BAD THINGS! And then Harper throws a knife at her and is all awesome and kick butt and I'm all YES GIRL YES but also I am so scared for her – please don't hurt Harper! Lilith taunts her with all of these horrible things and just proves how evil she is, and then she cuts Harper's face! Harper takes it really well, and the way Rhen worried about her was so precious. In two days they are going to go to Silvermoon to make a public appearance!
Harper gets all dressed to go to Silvermoon and has a heated discussion with Grey about staying safe and how she needs to be careful after the whole ordeal with Lilith. It's pretty intense but then Harper sees Rhen in his full prince regalia and he looks awesome. (I am low key swooning… okay it might be high key).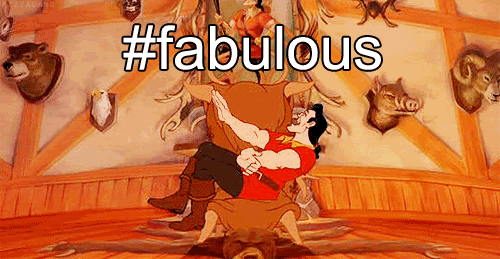 Their arrival in Silvermoon goes well but I can't help but think something bad is going to happen and I am so worried for our precious gang! Rhen gives Harper archery lessons and it's so CUTE and then BAM. Things are happening! Swords are being drawn! Knives are being thrown! I KNEW IT! They manage to fend off the attackers and let one of the men live. Rhen then manages to turn the crowd that is hateful and skeptical into one that now wants to be loyal to him.
At the very end, Rhen and Harper have another argument. She still doesn't trust him, and it hurts him. It's so clear how much he has come to care for her, and she is easing into it. I love that she is careful though, and is being wary about him… but at the same time I so want her to trust him!
I feel like SO much happened in these chapters that is really setting us off for the next ones. Rhen is definitely rallying his kingdom, and together maybe they'll have a chance against these supposed invasions!
---
What did you think of these chapters? What was your favourite scene?
I'm so excited to discuss tomorrow's chapters with you guys!
With Love,
Anissa