Gorgeous photo by @ausdayrose
Bonjour!
It's day five and I can barely even write this introduction text because I'm so excited to get into these chapters and hear what you guys think! I've seen so many of the stories you have tagged us in on Instagram saying that you can't stop reading and have actually finished the book, which makes me so happy!
Are you ready to talk about these chapters? Let's do this – I've got my hot chocolate ready and the Beauty and the Beast soundtrack is playing!
Please be warned, the following will include spoilers for A Curse So Dark and Lonely chapters 32-38 inclusively. Read only if you've finished those chapters!
-!SPOILERS!-
These chapters start off so cute. I love the scene where Rhen is teaching Harper how to dance. She's so precious. They're still learning to trust each other, and what relationship they have is so raw. He's calculated and she feels like before he wasn't real with her, but their talk whilst they were dancing was just heart warming. When Rhen talks about his family my heart really break for him. This whole scene was so emotional. Where are my tissues?! I'm tearing up!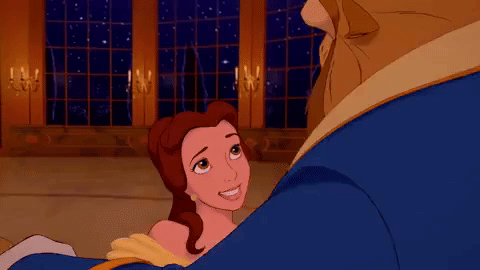 When they get back, Rhen is almost going to Harper's room but doesn't and when he goes back to his low and behold LILITH is there. Grrrrrr. She always comes to ruin things! She tries to seduce him and it just turns my insides! She now spends every night showing Rhen images of all of the people he has killed and how his kingdom is suffering. LEAVE OUR POOR CINNAMON ROLL ALONE!
Lilith's vists to Rhen really affect his relationship with Harper. They go back to square one, and whilst I think this is such a setback Harper susses it out right away and confronts him. Then all of sudden people are swarming the castle because of the food, and we think they're going to riot but they're here to HELP! Yes!!! For the good of Emberfall, people unite!
Rhen goes to Hutchins Forge without Harper, although they were supposed to go together. Harper sneaks after him and reminds me again why I love her so much. Yes, girl, yes! She finds Mave murdered outside, and that Rhen is going to be ambushed and betrayed by the Grand Marshal and Seneschal. Things kick off, and the Seneschal is killed for trying to betray Rhen. Harper has saved him, and when they get back to the castle she asks him to sleep in her room because she know Lilith can't come to him when he is with her.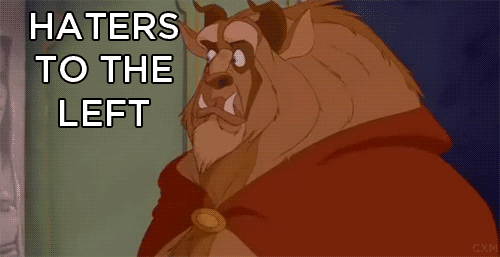 For days, everything is going well. Too well. And then Lilith comes along when Harper is training with Zo and Grey. She tells Harper that Grey allowed Lilith to bribe him that one night that she cursed Rhen, because he was the guard on duty. She also reveals that Grey has always had the ability to return Harper home, but didn't. Whilst I understand him and Rhen, it is a huge betrayal to Harper. But if they'd returned her home, none of this would have happened.
In the heat of this all, Rhen and Harper share their first proper kiss and somebody hold me because I am SWOONING. And of course, what happens? Rhen starts to shift into his beast form and Harper realises that he is the beast. I totally lost track of time and was not expecting this to happen at that moment! Even though I've been anticipating the reveal, it's awful but I'm so relieved that the secret is finally out. Harper is now going to be taken back to DC because of what Lilith has shown her – her mother and brother are suffering and she needs to save them.
These have got to be the most difficult chapters to end on because I NEED TO KNOW WHAT HAPPENS NEXT HOW WILL I SLEEP? HOW IS RHEN GOING TO SURVIVE? AND KARIS LURAN WANTS TO MEET TOMORROW AND I DON'T KNOW HOW TO NOT TYPE IN CAPS ANYMORE BECAUSE I AM SHOOK?!
---
What did you think these chapters? How do you think the story is going to pan out? Let me know your theories!
With Love,
Anissa