Gorgeous photo by @lostinficti0n
Bonjour!
It's the final day of the readalong and I am so sad that this is over! It's been so much fun reading all of your comments on each post everyday, and seeing how your theories have evolved. It's been such a pleasure reading this book with you guys!
It's also Readathon photo challenge time! Every month we host a little, super simple, photo challenge over on Instagram that only you guys can enter for a chance to win a FairyLoot box for free! The odds are very much in your favour, so make sure you enter!
If you'd like to enter, all you need to do is these following steps:
Snap a photo of 'A Curse So Dark and Lonely' with the beautiful character art print from the February box
Include a hashtag #FairyLootCurseReadalong
Do all this by end of March 30th
Mention down below in your today's comment that you have entered and include your Instagram handle (*important, as we really want to make sure a person from the Readalong wins this!)
Let's discuss the final chapters! It's been such a wild ride.
Please be warned, the following will include spoilers for A Curse So Dark and Lonely chapters 50-end. Read only if you've finished those chapters!
-!SPOILERS!-
Freya and Zo welcome Harper back and that makes me so happy! Noah and Jake are shocked by the whole thing, and I found it hilarious when Noah was complaining about being a healer and Jake is the prince haha! (Side note: when Jake is pretending to be a prince and says she's not the only one that has seen Game of Thrones I lol'd) Harper is going around and trying to find out everything that has happened, and figuring out what she can do to save Emberfall. I love that Jake has decided to go with Harper! It makes me so happy! Sibling love. <3
They find Rhen in his beast form, and he's all glittery scales and wings and terrifying. I AM SCARED. When Rhen takes Harper I am so scared for her, but then he recognises her. He doesn't hurt her and the moment that he presses his face against her honestly made me tear up. He recognises her but the curse isn't broken. MY HEART CAN'T TAKE IT. But then he becomes all calm and docile and that is just too darn CUTE!
Suddenly we hear horns and Syhl Shallow's soldiers are going to attack. Now what?! RHEN KICKS SOME BUTT IS WHAT! He understands Harper and is attacking their army, and now our precious trio might have a chance! Rhen destroys their army and with the help of the Emberfall army the day is saved. Harper is badly injured! She wakes up in the infirmary and Noah is helping everyone. Honestly, he is hilarious and one of my favourite characters.
Harper goes to find Rhen and Grey, and Rhen is still in his beast form. Then Lilith appears, and threatens them all. In the kerfuffle, Harper tackles her and Grey stabs her and takes her to DC where she doesn't have her magic so she should die (please be dead), and Rhen transform back into himself. We don't know if the curse was broken for what she did or if Grey killed Lilith or if it was Grey's sacrifice that saved them. I love that Harper is going to try with Rhen.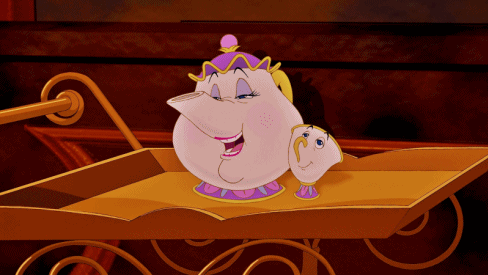 The biggest plot twist that I didn't see coming is that Grey might be Rhen's brother – a prince and a halfling! TALK ABOUT SURPRISE. This explains so much, and why he wasn't killed and was the only person with Rhen! He's now in hiding and might be the true heir to the throne. This leaves SO much open for book number two, which I am absolutely dying to read when it comes out in January 2020! (Why must it be so far!)
---
What did you think of this book? Did the ending turn out how you expected? What are your predictions for the sequel?
With Love,
Anissa